سرفصل های مهم
فصل 02 - 02
توضیح مختصر
زمان مطالعه

6 دقیقه

سطح

ساده
دانلود اپلیکیشن «زیبوک»
این فصل را می‌توانید به بهترین شکل و با امکانات عالی در اپلیکیشن «زیبوک» بخوانید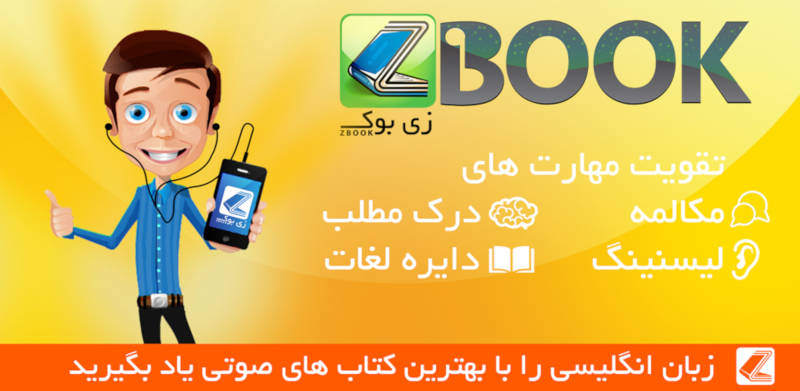 متن انگلیسی فصل
II
That morning I had decided to walk down to Lymstock on my own for the first time. We had arranged that Joanna would meet me with the car and drive me back up the hill in time for lunch. The sun was shining, and there was the sweetness of spring in the air. I picked up my walking sticks and started off. It felt like an adventure.
But I did not, after all, walk down to the town alone. I had not gone far, when I heard the sound of a bell behind me, and then Megan Hunter almost fell off her bicycle at my feet.
'Hello,' she said as she got up.
I rather liked Megan and always felt rather sorry for her. She was the lawyer Symmington's step-daughter - Mrs Symmington's daughter by a first marriage. Nobody talked much about Mr (or Captain) Hunter. I had heard that he had treated Mrs Symmington very badly. She had divorced him then came to Lymstock with Megan 'to forget', and had eventually married the only suitable unmarried man in the place, Richard Symmington. They had two little boys together whom they obviously loved very much, and I thought that Megan must sometimes feel a bit left out.
She wasn't at all like her mother, who was a small pretty woman. Megan was tall and awkward, and although she was actually twenty, she looked more like a schoolgirl. She had untidy brown hair, green eyes, a thin face, and a delightful smile. Her clothes were unattractive and she usually wore thick stockings with holes in them.
She looked, I thought this morning, much more like a horse than a human being. In fact she would have been a very nice horse if someone had brushed her.
'I've been up to the farm,' she said, 'to see if they had got any duck's eggs. They've got some sweet little pigs. Do you like pigs? I even like the smell.'
'Well-kept pigs shouldn't smell,' I said.
'Shouldn't they? Are you walking down to the town? I saw you were alone, so I thought I would stop and walk with you. But I stopped rather suddenly.'
'You've torn your stocking,' I said.
Megan looked at her right leg. 'Oh, yes. But there are two holes in it already, so it doesn't really matter, does it?'
'Don't you ever mend your stockings, Megan?'
'When Mummy tells me to. But she doesn't often notice what I do, so it's lucky in a way.'
'You don't seem to understand that you're grown up,' I said. 'You mean I ought to be more like your sister? All dressed up?'
I didn't much like this description of Joanna. 'She looks clean and tidy and good to look at,' I said.
'She's very pretty,' said Megan. 'She isn't a bit like you, is she? Why not?'
'Brothers and sisters aren't always alike.'
'No. My half-brothers Brian and Colin aren't like each other.' We walked on in silence for a moment or two, then Megan said, 'You fly aeroplanes, don't you?'
'Yes.'
'That's how you got hurt?'
'Yes, I crashed.'
She paused, and then asked with the honesty of a child, Will you get better and be able to fly again, or will you always need sticks?'
'My doctor says I will get better.'
'I'm glad you're going to get better,' Megan said. 'I thought that you might look angry because you were never going to be well again.'
'I'm angry,' I said, 'because I'm in a hurry to get fit again - and these things can't be hurried.'
'Then why worry?'
I began to laugh. 'Megan, aren't you ever in a hurry for things to happen?'
'No. Why should I be? Nothing ever happens.'
I was struck by something sad in the words. 'Haven't you got any friends here?'
'There aren't many girls who live here, and they all think I'm awful.'
'Why?'
Megan shook her head.
'Did you enjoy school?'
'It wasn't bad. But the teachers could never answer questions properly.'
'Very few teachers can,' I said.
'Of course, I am rather stupid,' said Megan. 'And such a lot of things seem to me such nonsense. All that stuff those poets Shelley and Keats wrote about birds, and Wordsworth going all silly over some daffodils. And Shakespeare.'
'What's wrong with Shakespeare?'
'He says things in such a difficult way that you can't understand what he means. But I like some Shakespeare. I like Goneril and Regan.'
'Why these two?'
'Because, well something must have made them behave so badly.'
For the first time I really thought about them. I had always accepted that King Lear's elder daughters were two very unpleasant women and that was all. But Megan's demand for a reason interested me.
'I'll think about it,' I said. 'Wasn't there any subject you enjoyed at school, Megan?'
'Only Maths.' Her face suddenly looked happy. 'I loved Maths. I think numbers are beautiful.'
مشارکت کنندگان در این صفحه
تا کنون فردی در بازسازی این صفحه مشارکت نداشته است.
🖊 شما نیز می‌توانید برای مشارکت در ترجمه‌ی این صفحه یا اصلاح متن انگلیسی، به این لینک مراجعه بفرمایید.