سرفصل های مهم
فصل 13 - 04
توضیح مختصر
زمان مطالعه

7 دقیقه

سطح

خیلی ساده
دانلود اپلیکیشن «زیبوک»
این فصل را می‌توانید به بهترین شکل و با امکانات عالی در اپلیکیشن «زیبوک» بخوانید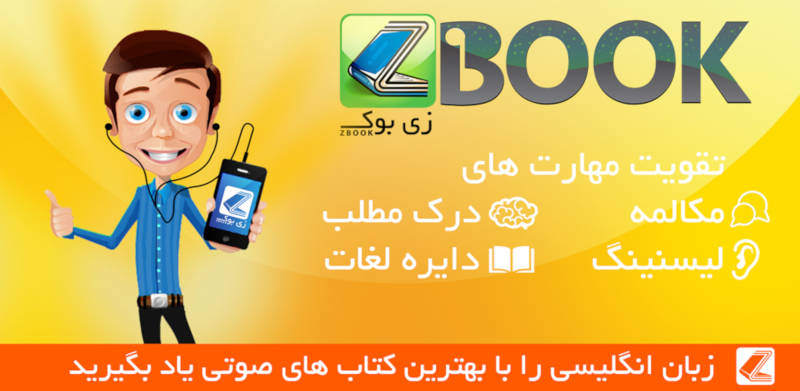 متن انگلیسی فصل
IV
Where do one's fears come from? Where do they shape themselves? Where do they hide before coming out into the open?
Now in my mind there was one short phrase that I had heard and had never forgotten, 'Take me away - it's so awful being here - feeling so evil…'
Why had Megan said that? There could be nothing in Mrs Symmington's death to make Megan feel evil. But did she feel responsible in some way?
Megan? Impossible! Megan couldn't have had anything to do with those letters -
Owen Griffith had known a case in the north of England - a schoolgirl…
No, no, not Megan.
'I'm not the wife for you. I'm better at hating than loving.' This is what Megan had told me.
Oh, my Megan, not that! But Miss Marple suspects you. She says you have courage. Courage to do what?
I wanted to see Megan - I wanted to see her very much. At half-past nine that night I left the house and went down to the town and along to the Symmingtons'. It was then that a new idea came into my mind. The idea of a woman whom nobody had considered for a moment. Wildly unlikely, but not impossible.
I walked faster. It was now even more important to see Megan soon. I passed through the Symmingtons' gate and up to the house. It was a dark, cloudy night. I saw a line of light from one of the windows. The little morning room?
I paused for a moment, then instead of going up to the front door, I turned and went very quietly up to the window beside a large bush. The light came from between the curtains which were not quite closed. It was easy to look through and see the strangely peaceful scene. Symmington in a big armchair, and Elsie Holland, her head bent, sewing.
I could hear as well as see for the window was open at the top. Elsie Holland was speaking. 'But I do think, really, Mr Symmington, that the boys are old enough to go away to school. I shall hate leaving them, of course, because I'm very fond of them both.'
Symmington said, 'I think perhaps you're right about Brian. I've decided that he shall start next term at Winhays - where I went as a boy. But Colin is a little young. I'd prefer him to wait another year.'
'Well, Colin is perhaps a little young for his age…'
It was quiet homely talk - a quiet homely scene -
Then the door opened and Megan came in. She stood very straight in the doorway, and I was aware at once of something different about her. Her eyes were bright and determined.
She said to Symmington, 'I would like to speak to you, please. Alone.' Symmington looked surprised and not very pleased. But Megan turned to Elsie Holland and said, 'Do you mind, Elsie?'
'Oh, of course not,' Elsie Holland jumped up, and went to the door. Then, just for a moment stood there looking over her shoulder, one hand stretched out, the other holding her sewing. I couldn't breath, so strong was the power of her beauty. Then she was gone.
Symmington said rather crossly, 'Well, Megan, what do you want?'
Megan had come right up to the table. She stood there looking down at him. 'I want some money.'
Symmington said sharply, 'Don't you think your allowance is big enough? '
Megan said, 'I want a lot of money.'
Symmington sat up straight. 'You will be twenty-one in a few months' time. Then you will receive the money left you by your grandmother.'
Megan said, 'You don't understand. I want money from you. Nobody's ever told me much about my father, but I do know that he went to prison and I know why. It was for blackmail!' She paused. 'Well, I'm his daughter, and perhaps I'm like him. Anyway, I'm asking you to give me money because if you don't…' she stopped and then went on very slowly, 'if you don't, I shall say what I saw you doing to the pills that day in my mother's room.'
There was a silence. Then Symmington said, 'I don't know what you mean.'
Megan said, 'I think you do.' And she smiled. It was not a nice smile.
Symmington got up and went over to the desk. He took a cheque book from his pocket, wrote out a cheque and held it out to Megan.
'You're grown up now,' he said. 'I can understand that you may want to buy some nice clothes. I don't know what you were talking about. But here's a cheque.'
Megan looked at it. 'Thank you. That will be enough for the present.' She turned and went out of the room.
Symmington stood looking at the closed door, then he turned round and as I saw his face I made a quick movement forward.
But suddenly the large bush by the window stopped being a bush and Superintendent Nash's arms went round me and Superintendent Nash's voice breathed in my ear, 'Quiet, Burton. Quiet!' Then, very carefully he made his way back to the path, taking me with him.
'That girl isn't safe,' I said. 'You saw his face? We've got to get her out of here.'
Nash held my arm firmly. 'Now, Mr Burton, you've got to listen.'
مشارکت کنندگان در این صفحه
تا کنون فردی در بازسازی این صفحه مشارکت نداشته است.
🖊 شما نیز می‌توانید برای مشارکت در ترجمه‌ی این صفحه یا اصلاح متن انگلیسی، به این لینک مراجعه بفرمایید.