سرفصل های مهم
فصل 10 - 01
توضیح مختصر
زمان مطالعه

7 دقیقه

سطح

ساده
دانلود اپلیکیشن «زیبوک»
این فصل را می‌توانید به بهترین شکل و با امکانات عالی در اپلیکیشن «زیبوک» بخوانید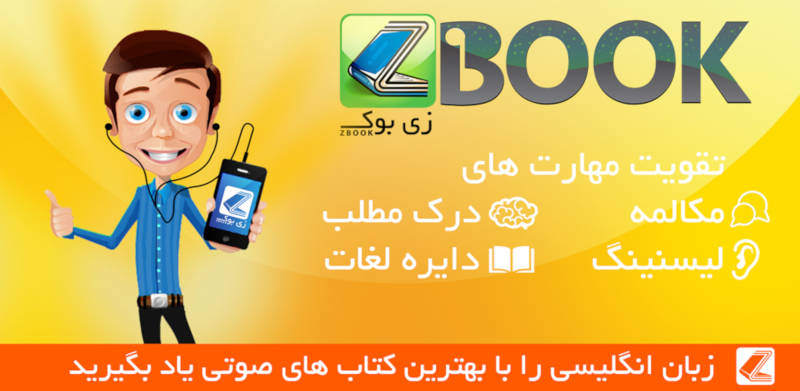 متن انگلیسی فصل
CHAPTER TEN
The next week felt like a dream.
The inquest on Agnes Woddell was held and the only possible verdict was returned, 'Murder by person or persons unknown.' So poor little Agnes, having had her hour of fame, was then buried in the old churchyard and life in Lymstock went on as before.
No, that last statement is untrue. Not as before…
There was a half-scared, half-excited light in almost everybody's eye. Neighbour looked at neighbour. Somewhere in Lymstock was a person who had cracked a girl's skull and pushed a knife into her brain.
But no one knew who that person was.
And in the evenings, with the curtain drawn, Joanna and I sat talking and arguing, over all the various possibilities.
Mr Pye?
Miss Ginch?
Mrs Dane-Calthrop?
Aimee Griffith?
Emily Barton?
Partridge?
And all the time, nervously, we waited for something to happen.
But nothing did happen. Emily Barton came to tea. Megan came to lunch. We went for drinks with Mr Pye. And we went to tea at the vicarage.
Our afternoon there, in the big comfortable sitting room, was one of the most peaceful we had spent. The Dane-Calthrops had a guest staying with them, a gentle old lady who was knitting something with white wool. It was very pleasant.
I don't mean that we did not mention the murder, because we did.
Miss Marple, the guest, was very excited by the subject. 'Tell me, dear,' she said to Mrs Dane-Calthrop, 'what do the townspeople - say? What do they think?'
'Mrs Cleat still, I suppose,' said Joanna.
'Oh no,' said Mrs Dane-Calthrop. 'Not now.'
Miss Marple asked who Mrs Cleat was. Joanna said she was the village witch.
'She's a very silly woman,' said Mrs Dane-Calthrop. 'She goes out to gather plants when there is a full moon and makes sure that everybody knows about it.'
I asked, 'But why shouldn't people suspect her of the murder? They thought she had written the letters.'
Miss Marple said, 'Oh! But the girl was killed with a knife, very unpleasant! So that means it can't be this Mrs Cleat. Because she could just use her powers to make the girl die from natural causes.' She turned to me. 'Mr Burton, now you are a stranger here. Perhaps you can find a solution to this problem.'
I smiled. 'The best solution I have had was a dream. In my dream it all fitted together. Unfortunately when I woke up the whole thing was nonsense!'
'How interesting. Do please tell me about the nonsense!'
'Oh, it all started with the silly phrase "No smoke without fire." And then I got it mixed up with other phrases: smoke screens, torn bits of paper, telephone messages - No, that was another dream.'
'And what was that dream? '
'Well, Elsie Holland, the Symmingtons' governess, was getting married to Dr Griffith and the vicar here was reading the service in Latin, and then Mrs Dane-Calthrop got up and said it had got to be stopped! But that part,' I smiled, 'was true. I woke up and found you standing over me saying it.'
'And I was quite right,' said Mrs Dane-Calthrop.
'But where did a telephone message come in?' asked Miss Marple.
'Oh, I'd forgotten, that wasn't in the dream. I came through the hall and noticed Joanna had written down a message to be given to someone if they rang up.'
Miss Marple looked at Joanna. 'Will you think me very rude if I ask just what that message was?'
'I don't mind,' Joanna said. 'I can't remember anything about it myself.'
I repeated the message as best I could, worried that it was going to disappoint Miss Marple, but she smiled.
'I thought it might be something like that.'
Mrs Dane-Calthrop said sharply, 'Like what, Jane?'
'Something quite ordinary.' Miss Marple had begun knitting again. 'You know, to commit a successful murder must be very much like doing a magic trick. You've got to make people look at the wrong thing and in the wrong place.'
'Well,' I replied. 'So far everybody seems to have looked in the wrong place for our mad person.'
'I myself,' said Miss Marple, 'would probably look for somebody very sane.'
'That's what Nash said,' I told her. 'He also said they would be very respectable.'
'Yes,' agreed Miss Marple. 'That's important.' She looked at Joanna. 'Have you had a letter, Miss Burton?'
Joanna laughed, 'Oh, yes! It said the most awful things.'
'I'm afraid,' said Miss Marple, 'that people who are young and pretty are likely to be chosen by the writer.'
'That's why I think it's odd that Elsie Holland hasn't had any,'
I said.
'Is that the Symmingtons' governess - the one you dreamt about, Mr Burton?' Miss Marple asked.
'Yes.'
'She's probably had one and won't say so,' said Joanna.
'No,' I said, 'I believe her. So does Nash.'
'Dear me,' said Miss Marple. 'Now that's very interesting. That's the most interesting thing I've heard yet.'
مشارکت کنندگان در این صفحه
تا کنون فردی در بازسازی این صفحه مشارکت نداشته است.
🖊 شما نیز می‌توانید برای مشارکت در ترجمه‌ی این صفحه یا اصلاح متن انگلیسی، به این لینک مراجعه بفرمایید.