سرفصل های مهم
یکی از رفقا
توضیح مختصر
زمان مطالعه

23 دقیقه

سطح

متوسط
دانلود اپلیکیشن «زیبوک»
این کتاب را می‌توانید به بهترین شکل و با امکانات عالی در اپلیکیشن «زیبوک» بخوانید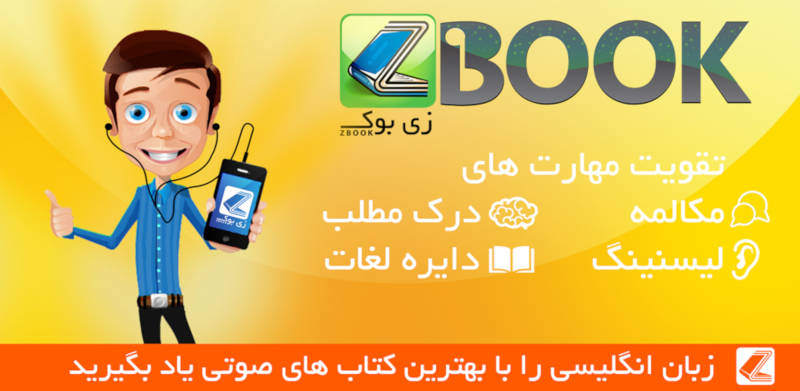 متن انگلیسی کتاب
One of the Lads
Luke Thomas was scared. He looked round at the boys sitting at the table and his mouth was dry. It was a Saturday, after the match, and he and 'the lads', as they called themselves, were waiting for a fight.
They were always waiting for a fight, waiting for a fight to happen.
'What do you think, Lukey?' asked Big Dave. He and the boys were in their usual pub and Luke had just bought them all another pint of beer.
'I don't know. Whatever you say,' replied Luke, who hadn't heard the question.
How often had he said those words, or words like them? Luke couldn't remember. He couldn't remember a time when the five of them had not been together. Sometimes in bed at night he thought that there must have been a time once when he had not been scared. A time before he met the lads.
It was his first week at school. He had met Dave and Mick first. Or they had spotted him. A new boy, a small boy, a target, a victim.
'Go on… give us your dinner money!' Dave had demanded. And after his head had been held down in the toilet, Luke had agreed. He would have agreed to give them anything they asked. The boys soon discovered that Luke would also do anything for them. They let him join the gang. He was one of them.
He was never an equal in the gang. He knew that. They knew that. But he was there because they needed him. He was useful. Soon the gang never went anywhere without Luke. When they decided to go to the park instead of going to school, Luke went with them. When they went out at night, so did Luke.
And they all went to football matches together. They were all Chelsea supporters. How could they be anything else? From the narrow Fulham streets where they grew up they could see the reflected lights from the stadium at Stamford Bridge where Chelsea played. Everyone at their school supported Chelsea. Their school had always been a Chelsea school. You could see it from the names cut into the doors.
Bonetti, Armstrong, Bentley - these were players that their fathers still talked about. More recent names were Zola, Vialli and Di Matteo. And cut deeply with the largest knives were other names: Eccles, Ginger Bill, King. These were the names of former fans, members of the Chelsea Headhunters, the names of the men who, during the seventies and eighties, had organised the violence among the Chelsea supporters.
When he was younger, Luke had gone to football matches with his dad, but after he joined the gang he went with the lads. They sat among all the other young Chelsea fans in the area that had always been called the Shed; where Chelsea supporters used to stand together and show how strong they were, where the Chelsea Headhunters were in charge, where the fans would cheer them just as much as they'd cheer the footballers.
Chelsea playing at home. Was there anything better?
Luke couldn't imagine it. He had grown up a fan, his dad had been a fan. All his memories were of matches. All of the fans jumping up like one person whenever Chelsea scored. All of them shouting together. It was the most exciting thing that Luke knew. And later, the only time that Luke ever stopped being scared was when he was at a match, because then he stopped being Luke. He was just part of the crowd, just another fan.
Before and after the matches was different. That was when the rival fans fought. There were always fights. That was how it was. Before the game, you met other Chelsea fans and you tried to attack the rival fans as they arrived at Stamford Bridge, or after the match, when they left the stadium. Or if you were lucky, you found small groups of rival fans in small streets where there were no police watching. Then you fought them.
The same thing happened in reverse whenever Chelsea played away from home. And everyone knew that Chelsea fans were the toughest, they were the dirtiest fighters. Everyone was afraid of them. Except perhaps for Millwall fans, who weren't afraid of anyone. But Millwall fans were animals, thought Luke. Everyone knew that.
The fact that there were seats now and you couldn't stand at games any more had changed things. These days there were lots of families at games - everyone eating and drinking together - and that had stopped most of the fighting at the games themselves. But there were always places where you could fight if you wanted to. And the lads and their friends wanted to fight. They wanted to become the new Chelsea Headhunters.
Football had become Luke's life way back, as early as he could remember. He and the lads would spend the week first talking about the previous Saturday and then anticipating the next Saturday. He hardly ever bothered to go to school any more and he stopped doing any homework because the lads said that studying was a waste of time.
'Why?' asked his teachers.
'Why?' asked his parents. His parents didn't live together any more, but they would arrange to get together so that they could talk to him. The only time that they weren't shouting at each other, thought Luke, was when they were shouting at him.
'You used to enjoy school,' said his mother. 'Now your teachers say that you're never there. Why, Luke?'
'Because…' he answered. He never finished the sentence.
'Because I'm scared.' That was what he could have said. 'Because I like being needed. Because I don't know anything any more except the gang. Because I don't know anything any more except football.' He never said these things.
He copied the rest of the gang so completely that his teachers believed that he was the same as the others. They were all troublemakers. None of them was going to pass any exams.
Sometimes Luke forgot how he had joined the gang. He belonged to the gang, that was all that mattered. However, Luke never stopped being scared. He was always waiting for Dave or Mick or one of the others to realise that he wasn't really like the others. Waiting for them to throw him out of the gang. Or hit him. He wasn't actually sure which of these things he really feared most.
The gang had remained together even after they left school. There were four of them apart from Luke: Big Dave, Mick, Gerry and Steve. They left school without any qualifications, but Mick wanted to become an electrician and Gerry wanted to be a mechanic, so it had been decided that they would all go to the local technical college. Originally Big Dave had wanted to join the army, but he had failed the psychological test and so that option had been closed.
Luke had surprised the lads - and himself for that matter - by deciding that he wanted to be a carpenter. Big Dave agreed that it was OK. If the lads set up a building firm they would need a carpenter, so Luke was allowed to follow this individual route. And away from the lads, Luke was happy. He loved working with wood. He loved the smell of the pine as he sawed into it. He loved how the wood could be shaped under his hands. How he could make something that was useful and, at the same time, beautiful to feel and look at. He was good at his work. He was proud of his work. His new teachers were very pleased with him.
He never told the lads any of this. He never talked about his work to them. He always let them lead the conversations. It was safer that way.
'Luke, are you listening?' asked Mike. 'He hasn't heard a single word I've been saying,' Mike complained.
'He's thinking about that girl in the fish and chip shop,' laughed Steve. 'I've seen the way you look at her, Lukey!'
Luke thought that it was Steve who liked the blonde in the fish and chip shop. But he just laughed and shook his head.
'Sorry,' he muttered. 'I was just thinking about the way they let that penalty shot go through on Wednesday.'
It was the perfect excuse. Always. The gang forgave anything if you used football as the excuse. You could bring any conversation back to a discussion of the game and how Chelsea had played.
'Yeah,' agreed Dave. He and the rest of the lads swore about the goalkeeper, who had allowed what should have been quite obviously an easy save to go into the back of his goal. Swearing was so much a part of the lads' way of speaking that none of them ever noticed it. Every remark, every description used words which had not only lost their shock value, but no longer had any meaning at all. Luke, however, had to remember not to use these words at home as they upset his mother, so he still remained aware of them. He thought that the others no longer heard them.
"'The Cat" would never have missed a save like that,' suggested Gerry. Neither he nor any of the lads had ever seen Bonetti, 'the Cat', but to all Chelsea supporters his name was sacred. They'd all grown up with stories of the famous goalkeeper. Their dads had seen him. Their dads still talked about him.
The lads all nodded. Luke looked at the clock behind the bar. It was six already and getting dark outside. It seemed that the chance of a fight had passed by now. The fans of the opposing team would either be in their coaches driving back home up the motorway or celebrating in the bars around Leicester Square and Soho, London's West End. It looked as if the lads were happy just to spend the evening drinking. He began to relax.
'So,' said Dave firmly. 'As I was saying hours ago while Luke here was in another world, what about Amsterdam next month?'
The next England - Holland game was in Amsterdam. Dave had a friend who had a friend who lived in Amsterdam and could get some tickets.
'I'm up for it,' said Mike. 'I think we should go. Amsterdam in March. Cheap beer. England away. Three Lions against the Dutch. Yeah.'
Luke didn't know how he was going to find the money for the fare, but he was determined to go, too. If there was anything, any one thing that was almost as good as watching Chelsea at home, then it was watching England. Thousands and thousands of England fans waving their three lions scarves and the red cross of St George, thousands of men and boys painted red and white and shouting: 'England! England! England!'
'The time's right,' said Dave. 'We have to go to Amsterdam.' The lads nodded.
'This could be another Charleroi,' added Mike, remembering the stories of friends who had been in Belgium for Euro 2000. 'And this time we'll be there.'
'We'll give them a day to remember,' Steve laughed. 'Hey, Lukey,' he added, 'my glass is empty.'
'Luke got in the last round of drinks,' said Dave, who was feeling good at the thought of the promised fighting ahead. 'You get the round, Steve.'
Steve went to the bar and bought five more pints of beer.
'Why don't all those politicians understand that the fight is part of the game?' complained Dave as they drank.
Although Dave had never studied anything at school, his knowledge of football history was legendary. Luke knew that Chelsea had won the European Super Cup in '98, but he didn't know who had won it any other year. But Dave did. He also knew who had won the European Cup Winners' Cup, the League Cup, the Charity Shield and the FA Cup. Dave knew it all.
'How do you know that?' Luke often asked him.
'Just do, don't I?' Dave would say.
'Do you remember that Mr Forest back at school?' Dave asked the lads.
'The history teacher?' asked Luke.
'Yeah. Him,' said Dave. 'Well he lent me this book once. I think he wanted me to go to his lessons.'
The lads laughed. Dave had never gone to any history lessons.
'But the book was OK,' Dave told them. 'I've still got it. It's full of stuff.' Dave put his glass down firmly on the table that was damp with spilt beer.
The lads weren't quite sure what to say. No-one had ever seen Dave admit to reading before. Except for football magazines and books on how to repair cars. Steve thought it was a joke.
'You?' He laughed. 'Read a book? I don't believe it.'
Dave stood up and with one quick movement he picked up Steve's glass of beer and poured it over Steve's trousers. Then he sat down again.
'As I was saying,' said Dave, 'before I was interrupted. This book is full of all kinds of stuff. For example, did you know that when football began in the Middle Ages, it was a way for men to sort out their differences?'
'What do you mean?' asked Gerry cautiously. He drank his beer just in case Dave picked on him next.
'What do you think I mean? You're stupid, you know, you're really thick. You're so thick I don't know why Luke doesn't mistake you for a bit of wood.'
Gerry looked down at the floor. He was big, he was strong, and as a general rule he would fight anyone who insulted him. But Big Dave was different. He was their leader. None of the lads would ever hit Dave.
'Sort out their differences - fight,' continued Dave. 'Football started with men like us who just wanted a good fight. According to this book, it was always more a battle than a game.'
'Is that true?' asked Mike.
'Of course it's true. It's in a book, isn't it?' The lads nodded thoughtfully at this piece of information. After a moment Luke spoke.
'But didn't anyone try to stop it?'
'Good question, Lukey,' said Dave. Luke tried not to blush. Dave rarely said anything nice to anyone.
'Yeah, they did. Lots of them. Kings and politicians. They tried to ban football loads of times. But they never succeeded. And do you know why?'
The lads shook their heads.
'They never succeeded,' concluded Dave, 'because there have always been too many of us. We decide that there's going to be trouble and there's nothing anyone can do.'
'That's right,' agreed Mike. 'Amsterdam, here we come.'
'Here we come… here we come… here we come…'
sang the lads. Mike stood on the table, kicking the remaining glasses on to the floor, and the other drinkers in the pub decided it was time to leave. Luke went out with them so that he could ring Dave on his mobile phone at the first sight of a police car. It was Luke's job and he was always glad to do it. He felt that it gave him a moment of control over the lads. Though he always rang the second he saw the police cars make their way up the North End Road.
---
A few weeks later the lads were on a train to Amsterdam. They had sat up drinking all night on the boat from Felixstowe and were quiet on the train. Gerry had been sick on the station platform and Mike still looked rather green. Luke had been seasick on the boat, so hadn't drunk very much. He felt good now, but didn't let the others know this.
He looked out of the window at the passing countryside; there were canals everywhere. 'Just like a postcard,' he thought. It looked very neat and tidy. The train passed through fields and a small wood. Luke would have liked to stop the train there and get out and walk in the wood. He often dreamed of the woods. In his dream it was autumn, and red and yellow leaves were falling off the trees into his hands. But when he opened his hands, there was nothing there. He always woke up feeling strange after this dream.
Mike had bought large ham sandwiches and more beer for the journey, and Luke had to stop looking out of the window and concentrate on the lads' battle plans. They were in touch with some other fans and had arranged to meet in a bar. Dave had a map of where it was.
'It's five minutes from the station,' he told the others as they got off the train in Amsterdam. Luke was aware of the way that the locals looked at them. Dave as usual was wearing a dirty T-shirt that didn't quite reach the top of his jeans and Mike was drunk and shouting. Back home, Luke hadn't really noticed it, but here, against the neat rows of houses beside the canals, he thought that they looked awful. He began to wonder if he looked like that, too.
It was cold, but people in thick coats were sitting outside small cafes drinking coffee. Luke wanted to join them and watch the local people cycling over the small bridges across the canals. There was a heron on one of the boats beside a bridge. The bird flew off as they approached and Mike threw an empty beer can after it.
'Stop it, Mike,' said Luke.
'Did you say something?' asked Mike threateningly.
'Come on, you two,' said Dave. 'It's here.'
And there it was - an English pub in Amsterdam. Mike, Gerry, Steve and Dave shouted happily and ran towards it, but Luke hesitated.
'Lukey!' shouted Dave from the doorway. 'Get inside. It's your round.' Then, seeing a young Indonesian boy walk past, Dave picked up a glass from an outside table and threw it at him.
The boy ran down a side road. Dave cheered.
'One to us,' he shouted. 'One nil. One nil.' He went inside the bar, but Luke still hesitated outside. He was suddenly aware that he didn't want to be with the lads today. He didn't want to drink beer and fight. He wanted something else.
A young Dutchman had been passing on his bike when
Dave threw the glass. He'd stopped and now turned to Luke.
'What is wrong with you?' he asked. 'Why do you English behave like this? Why are you always so angry?'
Luke looked at him. He'd never thought about the gang like that. It was a question he'd never asked.
'Angry?' Luke asked the Dutchman. Then, before he could reply, said, 'I'm not angry.'
'But they are,' said the Dutchman. 'Your friends. They are angry. If you don't agree with them, you don't have to stay with them.'
It was an obvious statement. Someone could have said it to Luke years ago, but no one ever had. It was true, thought Luke. He didn't have to stay with the lads. He didn't even have to see them again.
Luke realised that ever since he had started his woodworking course he had begun to change. He just had not admitted it to himself. And he did have a choice. Only a few weeks ago his teacher had recommended him to a company producing handmade furniture in the country. The owner had visited the college and liked the way that Luke worked. And he'd offered him a job. Luke hadn't said yes, because he'd known that the lads wouldn't agree to it.
Now he realised that what the lads thought no longer mattered. They couldn't stop him. Not really. He could just go back home, ring the company, and pack up his things and go. He could make beautiful things with fine wood. He could walk in the woods and catch yellow and red leaves.
'They're not my friends,' Luke said to the departing Dutchman. 'Not any more,' he added to himself. He turned away from the pub and started to walk away. As he glanced back, he could see the four lads inside the bar. They were waving and shouting, but he couldn't hear them and the gestures they made meant no more to him than the actions of the chimpanzees he had once seen on a visit to London Zoo.
مشارکت کنندگان در این صفحه
تا کنون فردی در بازسازی این صفحه مشارکت نداشته است.
🖊 شما نیز می‌توانید برای مشارکت در ترجمه‌ی این صفحه یا اصلاح متن انگلیسی، به این لینک مراجعه بفرمایید.