سرفصل های مهم
کوهستان لرزان
توضیح مختصر
زمان مطالعه

29 دقیقه

سطح

متوسط
دانلود اپلیکیشن «زیبوک»
این کتاب را می‌توانید به بهترین شکل و با امکانات عالی در اپلیکیشن «زیبوک» بخوانید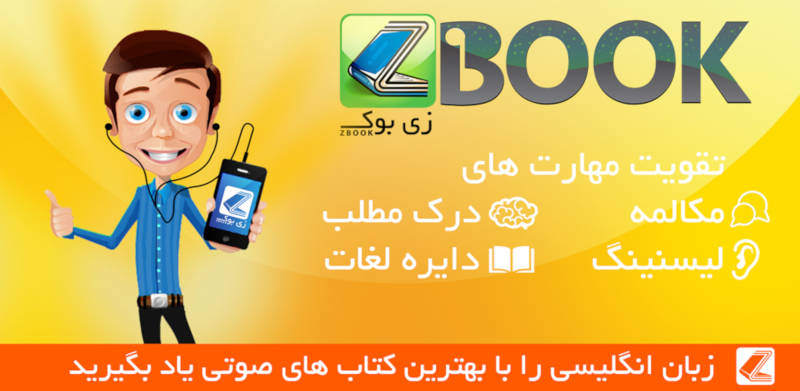 متن انگلیسی کتاب
The Shivering Mountain
It was raining again. It rained every day.
'Only a shower,' Nick's father would say. 'Nothing to worry about.' And the family would agree, even Nick, and they would walk on laughing and talking to each other while Paolo followed after them, the rain hitting his face and running down the back of his neck.
This was the worst holiday of his life, Paolo decided. He was staying for three weeks with Nick and his family. The first week hadn't been too bad. He and Nick had gone out to the local cinema a couple of times to see the latest films, and they'd been up to London.
'I'm sitting in a cafe in a district called Covent Garden,' he wrote on a postcard to his best friend at home. 'You'd like it here. It's more like Italy than England, lots of cafes and bars and shops. Really international, too. Especially the birds, which is what Nick calls the girls. I wish we could spend more time in London, but the family is going on holiday to somewhere called the Peak District. It doesn't sound very promising. Love to all.'
The Peak District was worse than he'd feared, Paolo decided. He hated it. He hated everything about the place.
'It's in Derbyshire, Paolo,' Nick's father, Mr Fowler, had explained last year when the holiday had been discussed with Paolo and his parents. 'I'm not sure why it's called the Peak District. There aren't any real peaks. I think the name must have something to do with the people who used to live there.'
Mr Fowler was an English teacher; he loved explaining things. If you asked him a question, he would always go to a dictionary and tell you not only the answer itself, but the reason why that was the answer. Nick always groaned when his father took the dictionary off the shelf.
'Just tell us the word, Dad.' he would say. 'Dictionaries are so boring.'
Paolo agreed with Nick. He couldn't understand how anyone could enjoy looking up words all the time. Until now Paolo had considered that he and Nick agreed on most things. The previous year Nick had stayed with him and his family in Pisa and they had had a good time together.
Paolo's mother was a teacher, too, and Nick had arrived with a pile of books that his father had thought she would enjoy. Paolo, in turn, had brought a variety of Italian books on English literature on this trip. The parents now emailed each other and got on very well.
No, thought Paolo. There was nothing he could do. If he rang his parents and said he wanted to go home, they wouldn't listen. They would just laugh and tell him that it was good for him to experience English life and English weather.
'If you want to go to university next year,' his father had told him, 'it's very important to be able to speak English well. And the best way to learn that, apart from reading, is by going to England and living with a family. You're lucky that you know Nick, and that his parents are willing to let you stay for three weeks.'
'Of course the one thing were all mad about,' Mr Fowler had told Paolo before they left London, 'is bird-watching.'
Paolo expected Nick to either groan or make a joke about birds in short skirts. But he didn't.
'Yeah,' Nick agreed happily. 'We saw a sparrowhawk last year just above this valley. It was really beautiful.'
'You don't really enjoy going out and looking at birds, do you?' asked Paolo, horrified.
Nick blushed. 'Well, actually I do. I mean we've done it all our lives. Now it's just part of the summer holidays. And hawks are really amazing to watch. There are goshawks in the Peaks, but I've never seen one yet.'
Paolo was disgusted. Bird-watching! This was going to be the worst two weeks of his life.
'The Fowlers walk in the rain, which never stops,' Paolo wrote to his parents. 'They look at birds through binoculars, then they write down the names of the birds they see. Next week they are planning a long walk up to a peak called Bleaklow - which describes my holiday. It's cold, it's wet and I'm feeling low. I hope you're having a great time. Paolo.'
His parents had a holiday home in Marina di Cecina, by the sea. He thought of the heat and the smell of the pine trees outside and the pleasure of hot sand under his feet. He couldn't imagine being warm and dry again. Even his socks were damp.
And now here he was walking up a dark hill, which went on for ever, on a dark day when it seemed that it would never stop raining. It wasn't raining hard, but it was wet and horrible.
'Soft rain, they call it in Ireland,' Mr Fowler told him cheerfully.
'What does it matter what they call it?' thought Paolo as he felt his clothes getting heavier and heavier as they got wetter and wetter. It was like being inside a cloud, he decided. You couldn't escape it. As you walked in it, you just got wetter and wetter and bigger and bigger. In the end you'd look like a sheep. There was nothing but sheep all around them.
Paolo was glad that none of his friends could see him. The clothes, for a start, would make them laugh till they were sick. He was wearing a bright blue outdoor jacket they called an anorak, and a pair of thick socks inside his new walking boots.
'I talked to your mother and she said that we should buy you a pair of proper boots,' Mrs Fowler had said.
'Can't I just wear trainers?' asked Paolo.
'You can't walk properly in trainers, can you Nick?' And Nick, his friend Nick, who usually took his side against adult stupidities, had agreed with his mother.
'No,' Nick had told Paolo. 'You really do need boots for walking. The stones are often slippery in the wet and trainers are dangerous then.' Paolo had not liked the sound of that description, but he had allowed Mrs Fowler to take him shopping for walking boots.
They had gone into a special outdoor shop which sold tents and things to put inside tents and a variety of things Paolo had never seen before but that seemed to be connected with camping. At least he would be spared the horror of sleeping in a tent; the Fowlers had rented a cottage. If Nick took his computer games, perhaps it would not be too bad.
Nick's younger sister Lucy came with them on the shopping trip. She had a way of picking out the most expensive item in every shop. It amused Paolo, who thought that she showed good taste, but her mother was getting increasingly annoyed.
'How about one of these jackets?' Lucy asked.
The jackets were dark green and, said Lucy, they were waxed. When Paolo felt them, they had the shiny sticky feel of a candle. They weren't too bad, he thought. He'd seen people wear them at home.
'Don't be ridiculous, Lucy!' complained Mrs Fowler. 'Have you looked at how much they cost?'
Lucy looked at the price. 'Oh,' she said. 'Why are they so expensive?' she asked her mother.
'I don't know,' her mother replied. 'They just are. Now if you can't be more helpful, Lucy, then just be quiet. I think an anorak like this will do,' she said, handing him something horribly bright. 'It will keep out the wind and the rain.'
Paolo allowed her to put it on him, although he thought it was the ugliest bit of clothing he had ever seen. Even if they bought it, he had made up his mind that he was never, ever going to wear it.
'And I expect it will be quite useful at home in the winter,' Mrs Fowler added.
Paolo imagined himself wearing the anorak back at home and shook his head. He'd rather walk round the piazza naked than let anyone see him in that anorak.
But now, here he was in the rain on a black hill in this same horrible blue anorak. The Fowlers didn't seem to care what they looked like. Even Nick, who normally wouldn't wear anything unless it had a designer label, wore an old red anorak and walking boots.
Nick had been behaving very differently ever since they left London. He didn't seem to mind that the cottage they had rented was cold and smelt.
'It's just damp,' he told Paolo. 'It's because the cottage is empty so much. The smell goes away after a bit.'
Nick laughed at Paolo's disgusted expression. He seemed to enjoy the fact that Paolo disliked everything about the country. The more things Paolo complained about, the more Nick laughed. It was as if he had become a different person in the country. Nick didn't seem to mind the rain and just said it was always like that. Nick didn't mind the lack of television, or cinemas or cafes or any of the things that Paolo had always thought were an essential part of life.
In fact Nick seemed to get more and more cheerful every day. 'Look!' he exclaimed on a walk one afternoon. 'There's Mam Tor! They say if you can see Mam Tor, that means it's going to rain.'
'And if you can't see it?'
'That's because it's already raining.' Nick seemed to think this was funny for some reason. Paolo was beginning to ask himself what it was about Nick that he'd once liked. 'The Tor's also called the Shivering Mountain,' Nick explained. 'But of course it's not a mountain, just a hill. It's a great walk,' he added.
Paolo had heard this last piece of information before, on the journey to the cottage. Paolo hadn't enjoyed the drive north from London. Mrs Fowler had commented on everyone else's driving all the time.
'Look at that car, the speed he's doing! Did you see the way he cut in front of me?'
Mr Fowler never replied, but made noises of disapproval.
'The cottage is near the village of Castleton, near Mam Tor,' Nick said. Paolo hadn't asked Nick why Mam Tor was called the Shivering Mountain. He knew that Mr Fowler would have a long explanation.
'There are lots of words in English that aren't what they seem to be,' Paolo said instead. 'Like the main street in every town is called the high street, but it isn't high.'
Mr Fowler laughed. 'Yes,' he began, 'but that's because the word high…'
'Oh Dad!' interrupted Nick. 'Really! Paolo isn't interested in why a high street is called…'
'I'm sure he is,' argued Mr Fowler. 'That's why he mentioned it.'
'And you say you're going down to the country but you're driving north,' continued Paolo, who had been puzzling over this expression for some days.
Mr Fowler was about to tell everyone the reason for this expression when his wife protested so loudly that everyone jumped. A car coming in the other direction had started to overtake a lorry and Mrs Fowler had to brake hard to avoid hitting it.
'Did you see that?' she screamed. 'The madman! He could have killed the lot of us!' And that brought the conversation to an end.
Hours later - they had stopped for tea at a motorway cafe which Mrs Fowler said was disgusting and ridiculously expensive - they arrived at the cottage. The cottage was made of grey stone and sat in the middle of a deep valley. The valley, Paolo noted, was grey too. And so was the sky. Paolo thought of the blue summer skies of home and imagined all his friends having their annual holidays by the sea, swimming and playing football on the beach. By the time he got home the summer holidays would be almost over and he would start the term as the only boy in the school who didn't have a suntan. He'd look like a foreigner. It wasn't surprising that the English went crazy when they went to Italy. Everyone laughed at them because all they did was lie in the sun, even during the hottest midday hours when everyone else was having a siesta. But after a few days of an English summer Paolo could understand them.
The cottage was bad enough and the weather was worse, but the thing that really annoyed Paolo was how Nick had changed. It wasn't just that he seemed to enjoy all the things that Paolo hated, but at home in London he was always arguing with his parents. Here it seemed as if he actually agreed with them. And he hadn't brought his computer games.
'Not really worth it,' he told Paolo. 'We're outside most of the time; there's so much to do here.'
Paolo looked out at the misty landscape and couldn't think of anything he wanted to do there except leave.
But Nick and his father were already looking at maps and planning the next day's walk. Paolo had never thought about maps and guidebooks before, but here it seemed they were essential. And it seemed to matter, too, that you had the right ones. There was a guidebook on churches that had been written by someone called Pevsner, and they could not leave the house without Pevsner.
'Is Pevsner in the car?' Mrs Fowler would call, and Paolo had the quick impression of a tired old man sitting in the car waiting for them. Every time they drove through a new village, Mrs Fowler would read out what Pevsner said about the church or some other building there. Paolo didn't understand a word.
Nick had tried once or twice to show Paolo why maps were so interesting. 'Look, just here,' he explained, pointing to some circular lines. 'This is where we're going tomorrow. You can see by these lines just how steep it is. And you can see that there's a wood over there and down there's the river.'
'You can see that when you get there,' replied Paolo. 'So what's the point?'
'The point is… Oh, if you aren't interested, I can't tell you.' Nick put the map away.
'So what will we see tomorrow?' asked Paolo.
'Lots of birds, maybe some hawks if we're lucky. And lots of wild animals.'
'Are they safe?' asked Paolo.
'Oh yes, the sheep only killed a couple of people last year,' Nick told him happily.
'Don't take any notice of Nick,' said Lucy, who had just walked into the room. 'It's just one of his bad jokes. The sheep don't hurt anyone. The only dangerous thing here is the mist. You can get lost if you walk in the mist and take a wrong turning and fall. But mummy and daddy never let us walk on the hills when the mist is bad.'
Paolo had never noticed Lucy much in London; she was just Nick's little sister. But here he began to like her. She walked more slowly than the rest of her family and stayed with him, while Nick walked ahead with his father. And she told him lots of stories about the area.
'You see that road there between those two cliffs,' she said one afternoon as she and Paolo followed the family out of the village of Castleton. 'It's called Winnats Pass and it's haunted.'
'Haunted?'
'Yes,' Lucy continued. 'Haunted; you know, with ghosts. The story is that there was a boy and girl from two families who were enemies and they ran away together one winter night. And it got very cold and began to snow and they were trapped between the cliffs and couldn't get out. The villagers found them months later when the snow melted; they'd died in each other's arms. They say you can still hear them calling out on the mountain.'
'What rubbish is my sister telling you now?' asked Nick, who had walked back.
'Nothing,' said Paolo. 'Just local history.'
'Well if she didn't talk so much, she might be able to walk a bit faster. Do come on, you two; we've got a long way to go today.'
'You go then,' said Paolo, furious. 'I'm going back to Castleton.'
'Why don't you get the train to Sheffield?' Nick asked. 'You obviously don't enjoy the country.' Paolo noticed that when Nick got angry, the back of his neck went bright red.
'Well maybe I'll do just that!' Paolo replied, and turned round and walked back along the road to the village.
By the time Paolo found out the times of the trains it was too late to get one that day, so he spent the rest of the day walking round the village of Castleton. There were jewellery shops selling things made of the local blue stone called Blue John and a shop selling anoraks and boots. At home, he thought, there would be a square with cafes and people sitting and talking and drinking coffee. Here everything was designed to make you walk. Even the shop selling chocolates also sold maps. Everyone went there in order to find out how to get somewhere else. There were lots of tourists in the village and they all seemed happy. They visited the castle and the caves.
Paolo thought that he might visit the Peak Cavern. There was a riverside path which went up between some old miners' cottages into a huge steep valley. Looking up, he could see Peveril Castle, right above him. He remembered how Nick had warned him to be careful when they were exploring the castle. Now he could understand why.
The cave entrance was extraordinary. It was inside the high vertical cliffs and the entrance was bigger than any cathedral Paolo had ever visited. There was a guide taking a party of tourists round and Paolo joined them. He found that his English was good enough to understand almost everything that was said.
Peak Cavern, the guide told the group, was the biggest natural cave in Derbyshire and also had the largest entrance to any cave in Britain. In fact, the village of Castleton was once situated inside it. The village was built by rope makers who carried on their work in the entrance for over four hundred years. People said of the village that it was where the sun never shone and the rain never fell. The guide also said that local people thought the Devil lived in the cave and that the underground river was the River Styx which led to the world of the dead.
Paolo thought that he'd read that the River Styx was in Greece, but he didn't argue. It was a huge cave. On a good day he would have enjoyed it. He and Nick could have pretended to get lost, and frightened Lucy. But on his own it didn't seem the same. After a bit he left and went back to the cottage.
The Fowlers, even Lucy, seemed disappointed that he hadn't gone with them and only wanted to talk about what they'd seen on the walk and where they were going the next day. They didn't seem particularly interested in Paolo's visit to the cavern. Paolo left them talking and went to bed early. But he slept badly and when he woke up it was only five in the morning. He knew that he wasn't going to be able to get back to sleep, so he got dressed and went outside. There was a faint mist as he set off past the cavern to the end of the road. A path on the right led down to a farm. Paolo could hear a dog barking in the distance. He turned left and started climbing up past a row of cottages towards Mam Tor.
After a bit, the road became a path and it wasn't a grassy path but made of small stones. Paolo was glad that he was wearing his boots. It was quite difficult to walk on the stones, they kept slipping under his feet. The mist was quite thick in places, but he could just see the top of the mountain above him.
He kept on climbing slowly until, just as he reached the top of the mountain, he heard a voice calling out. 'Someone's fallen,' he thought; 'I must find them.'
'Hello!' he called.
The voice replied, but he couldn't hear what it said.
'Hello!' he called again. 'Hello! Where are you?'
He walked towards where the sound was coming from. Now it was almost as if there were two voices calling out to each other, a boy and a girl. They sounded despairing.
Paolo stepped forwards. He had one foot over the edge when he was grabbed from behind and thrown down on to the path.
'Ow!' complained Paolo. 'What on earth!'
'One second later… just one second later and…'
Paolo looked up and Nick was standing there. 'You fool, you crazy Italian fool!' Nick shouted. 'Couldn't you see where you were going?'
Paolo raised himself up on to his knees and looked down. There was nothing there, just a vertical drop down to the valley. He went white. 'One second later,' he thought, 'one second later and I'd have gone down there.'
'I thought I heard voices,' he began.
'What voices?' asked Nick.
'I don't know,' said Paolo. 'They came from down there…' He pointed below, but as he did so, the mist began to clear and he could see there was no-one anywhere near. As Paolo looked around, the sun rose above the hills away in the east and the fields below turned green and purple in the early morning light.
'I…' Paolo began, but as he spoke, he and Nick saw a large bird fly over their heads. It stopped right above them and then let the air carry it high across the valley.
'A goshawk,' murmured Nick.
'It's amazing,' said Paolo. He watched the bird and for the first time understood why his friend Nick loved coming here to these strange and beautiful hills. And he knew two other things. One was that he and Nick would be friends for the rest of their lives. The second was that neither of them would tell anyone else about how Paolo had so nearly died that day, up on the Shivering Mountain.
مشارکت کنندگان در این صفحه
تا کنون فردی در بازسازی این صفحه مشارکت نداشته است.
🖊 شما نیز می‌توانید برای مشارکت در ترجمه‌ی این صفحه یا اصلاح متن انگلیسی، به این لینک مراجعه بفرمایید.