سرفصل های مهم
دانش
توضیح مختصر
زمان مطالعه

30 دقیقه

سطح

ساده
دانلود اپلیکیشن «زیبوک»
این کتاب را می‌توانید به بهترین شکل و با امکانات عالی در اپلیکیشن «زیبوک» بخوانید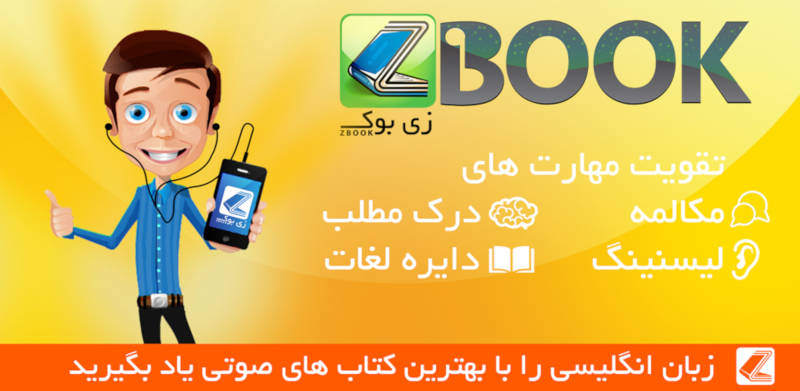 متن انگلیسی کتاب
The Knowledge
'Taxi!'
It was a cold dark night in central London. The rain was falling heavily. The black cab stopped just in front of the man in the hat and the black overcoat, splashing water everywhere. The driver leaned out of the window.
'Where're you going, mate? Chinatown? OK, get in; it'll be about ten pounds. It'll take about twenty, twenty-five minutes. There's a lot of traffic because of the rain. Terrible weather isn't it? It seems to have been raining for days. Well, it's been a bad year for weather altogether. Dreadful! Typical English weather, eh? Still, at least it's good for the farmers. Ha!
Chinatown eh? You know, it's a funny thing, but this all reminds me of a Chinese bloke I picked up from here going to Chinatown. Must have been November, about this time last year. It was raining then too, absolutely pouring down. He was a strange guy; it's a strange story - the strangest thing that's happened to me in all my years in a cab…
To tell you the truth, I really just wanted to go home. You know how it is. It was about half past ten on a Tuesday evening and I was going to call it a day. As I said, it was like this - cold, wet and miserable. I'd been working hard for months and I felt like I wanted to go home early for a change and see Marlene - that was my girlfriend.
But then I saw him, the Chinese bloke, I mean. He was in his early thirties, I suppose. Thin, kind of hungry- looking. He was standing there, on George Street, where you were just now, and dripping wet just like you. That's why I say it reminds me. Well, I thought to myself, "I'll just pick this bloke up, then I'll go home."
So I leaned my head out of the cab window and into the rain. "Where are you going, mate?"
"Chinatown" said the bloke, and he told me the name of the street. It was Gerrard Street. Well, it'd only take me twenty, twenty-five minutes to get there, I thought. I could be home by eleven o'clock. That's early for me.
I took a really good look at him before he got in. He was wearing an old leather jacket and blue jeans. Not really dressed for the rain, you know. And he was carrying a parcel under his arm, wrapped in brown paper. He seemed in a bit of a hurry, but that wasn't surprising. Probably just wanted to get out of the rain, like everybody else. He looked OK; at least he wasn't drunk, so I said, "Fine, get in."
To be honest, I'm really careful about who I let in the back of my cab these days, especially when it's late at night. Have a good look at 'em, you know? Terrible things happen to taxi drivers. A friend of mine got hit over the head with a bottle. Ended up in hospital, poor devil. He picked up a bloke late one Saturday night outside a club in the West End. The bloke was drunk of course, I mean really drunk. Anyway, when they got wherever they were going, the bloke refused to pay his fare. When my friend said he would call the police, the drunk just took an empty bottle out of his pocket and hit him over the head. My friend had to spend the night in hospital. But he was lucky!
There are stories of taxi drivers being knifed, even shot. I tell you, mate, London is getting worse every day.
Anyway, back to this Chinese bloke. Well, he shook himself as he got in the back of the cab and said, "Phew! It's wet out there."
I laughed and looked at him in my mirror. He had straight black hair and it was stuck to his forehead like he'd been swimming. He looked kind of funny, you know.
"Live in Chinatown do you?" I asked, like you do. Just to make conversation really.
He didn't say anything for a few minutes. As a matter of fact I thought he hadn't understood me, but then suddenly he said, "Have you heard of Bruce Lee?"
"Of course I have!" I said. "Everybody's heard of Bruce Lee! He's really, really famous. I mean he was. And a fantastic fighter."
Well, Bruce Lee's the most famous martial artist of all time, isn't he? Kung fu and all that. I've got all the Bruce Lee films at home, bought them when I was a bit younger. To tell you the truth, I still watch them sometimes. Yeah, I sit down with a beer and watch my old kung fu films.
"Enter the Dragon's my favourite," I said to the Chinese bloke. "Great film."
"Thank you," he said.
I laughed. It was a funny thing to say, you know, so I asked him, "What… did you direct it or something?"
"No," he said, "but I am Bruce Lee."
I had to laugh. "Oh yeah," I said, "and I'm Marilyn Monroe!"
"No, really, I am. I'm Bruce Lee," he said again.
Now it's a funny kind of job being a taxi driver, you know? I've often thought that it's a bit like having an affair, like a holiday romance. I mean, you meet someone for a short time, and she can tell you anything and you can tell her anything. Know what I mean, mate? You're probably never going to see her again, so… Ha! Well, it's the same in the cab. I've heard some really wild stories, believe me. Like I picked up this guy who told me he'd just been hired to murder the head of the United Nations. Told me he was carrying a gun in his pocket. He frightened me to death, I can tell you. Then there was the woman who told me she was the Queen and she never carried money. So Bruce Lee was strange, but not that strange, if you know what I mean.
"Oh, Bruce Lee," I said, trying to sound normal, you know. "Er… I thought he was dead."
The man laughed. "Well, he isn't."
I took another look at the bloke in my mirror. Funny thing was, he did look a bit like Bruce Lee. Good-looking sort of man with really dark eyes.
"Yes, it's me," he said, smiling.
Funny thing was, when he said that, I almost believed him. Though you know and I know that Bruce Lee died years ago. Right, mate?
"Oh, so you've been training, then?" I asked him. Best thing was to go along with him, you know. We were still about twenty minutes away from Chinatown. For all I knew, he was totally crazy and had a gun in his pocket. That's the kind of thing you have to think of when you've got someone in the back of your cab.
"Yes," he said, "perfecting my one-inch punch."
Now, I remembered seeing a documentary about Bruce Lee a few years ago. Do you know that he could knock a man to the floor with a punch he gave from only one inch away? That's just two and a half centimetres. He was incredible, that guy. Strong as anything.
"Oh, how's it going?" I asked him. You know, playing the game.
"Oh really well," he said. "Want to see it?"
"Well… I…"
"Stop the taxi," he said.
"I don't really think…"
Now, first rule of a taxi driver is: don't leave your cab. You just don't do it. I mean, anybody could steal it, you know?
"Come on," he said, "over there, there aren't any people."
To this day I really don't know why I did it, but I pulled the taxi to the side of the road. I turned the engine off and put the key in my pocket; you can never be too careful. We both got out. The rain was still pouring down. I looked at him; he was a thin guy, not very big, kind of light. And, well… you can see. I'm a big tall guy, well built. I spend time in the gym, like to keep myself fit. Well, you have to, don't you? In fact I used to be on the door at a London nightclub, a bouncer. Yeah, I've done a bit of fighting myself, though not these days. "Well," I thought, "if he tries to steal my taxi, I'll be able to knock him to the ground, flatten him." I wasn't worried, you know.
Then a funny thing happened. He said "Wait!" and he bent down and took his shoes and socks off! Can you imagine that, in the rain? I mean, it was just like tonight, absolutely pouring down. And the funny thing was, I remembered seeing Bruce Lee doing that in his films. He always used to take his shoes and socks off and put them neatly to one side, like he was going to bed or something.
"What are you doing? You crazy?" I asked him.
"Just something I do. Watch this," he said, pointing at a dustbin on the pavement just in front of us.
He stood in his bare feet and put his right fist just in front of the dustbin. Then he punched it.
Well, the next thing I knew the dustbin flew across the street. It was like it had wings, I tell you. Rubbish was flying everywhere! He looked at me, grinning.
"Now just imagine if it was your solar plexus," he said. "Your stomach," he said, like he had to explain to me what a solar plexus was.
I looked at the dustbin lying over the other side of the street. "Well," I thought, "just because he can do that doesn't mean he's Bruce Lee."
"Would you like me to teach you?" he asked.
"Another time maybe," I said. I really wanted to get home to Marlene, and though the punch might be useful in my work, if you know what I mean, I didn't think that now was the moment to learn. Anyway, I was really wet, I mean soaked to the skin.
"It would be my pleasure," he said, still smiling. Then, suddenly, just like that, whoosh! He did a fantastic, really high side-kick at a signpost. It was so fast you could hardly see it. The post fell over and crashed to the ground. Bang!
"Very useful," said 'Bruce', grinning again. "You like it?"
"Oh… very nice," I said. "Er… shall we get off then?"
I was a bit nervous by this time, you know, looking around to see if anyone had seen what he'd done. Like the police, for example. It'd be just my luck to have them watching us. Luckily there wasn't anybody around. 'Bruce' put his socks and shoes back on and we got back in the cab.
"Why aren't you in Hong Kong, then?" I asked him when we were driving towards Chinatown again. It was a stupid question, I know, but like I say I was kind of nervous. I mean, it's not every day you get a bloke who tells you that he's Bruce Lee in the back of your taxi. And it's not every day he shows you his one-inch punch.
"Well, you know," he said, "I really want to teach my art to the West, so that you can understand my culture." I looked through the mirror at his face. I thought he must be joking, but he looked quite serious.
Now, the thing is, I know a thing or two about fighting. I mean, I grew up in the East End of London and I used to box as a kid. Yeah, I was a boxer. Then later I was a bouncer, like I said. I mean, before I learnt 'the knowledge' and became a taxi driver. The knowledge. Do you know what that is? Well, you have to learn the London streets so that you know them like the back of your hand and it's called the knowledge. Every taxi driver in London has it. It's part of the job - well, it is the job. Once you've got the knowledge you're a real London cab driver!
Anyway, on the subject of fighting, I've seen some action and I've seen some pretty good fighters. But this guy, this 'Bruce Lee' was seriously good, far better than the others. I mean, you don't see that kind of speed every day. So I was kind of confused, if you know what I mean. How could he be Bruce Lee? Everybody knew that Bruce Lee was dead. But how could he be that good and not be Bruce Lee?
"So, do you think you could teach me?" I asked him. To tell you the truth, it kind of surprised me that I said it; it just came out of my mouth.
"I am sure I could, but are you ready to learn?" he asked.
"I'm not sure what you mean."
"If you were ready to learn, I mean really ready, you wouldn't even feel the rain," said 'Bruce.'
I didn't say anything. I supposed he was right.
"And then there is all that boxing stuff," he said. "It's no use to you. In fact, it gets in the way."
Now, how did he know that I'd been a boxer? Tell me that. I hadn't said anything to him about me being a boxer.
"Like the Zen master said," he went on, "in order to learn you must empty your cup. In other words you must unlearn everything you know so far."
"Well, I really want to try," I said. I mean, it's not every day you meet this kind of person, Bruce Lee or not. He had me kind of interested. "When can we start?"
"Ha!" he said. "You think it is that easy. You are thinking that if this thin little Chinese man can do it, then so can I, because I am big and strong!"
Well, he was right, of course. I was thinking that.
"You think that fighting is about aggression," he said. "You don't realise that it's about being strong enough to walk away."
I didn't say anything. He was right though; I supposed I did think that fighting was about being aggressive.
"Are you surprised that I can see what is in your heart?" he asked me.
"Well, I…"
"Yes, you must empty your cup," he said again, "and unlearn everything."
"Well," I thought, "easy enough to say, but how do you do that? How do you unlearn everything?"
"Do not try to find me," he went on. "Remember that in Zen they say that when you seek, you will not find. I will find you."
"What do you…?"
"Shh," he said, and put his fingers to his lips.
Well, by now we'd arrived in Chinatown, and he paid me and jumped out of the taxi, quick as a flash. We were outside a restaurant on Gerrard Street. It was one of those typical Chinatown places, with red lights everywhere. I looked out into the rain as he ran towards the restaurant. And then comes the strangest part of this whole story. This is the bit where you're going to think I'm telling you lies. He just disappeared. I mean vanished! First he was there and then he was gone. I saw him outside the restaurant and then, whoof! He disappeared. Difficult to believe eh? But it's true, sure as my name is Ricky Thomas.
Well, I rubbed my eyes a bit. At first I thought he must have gone into the restaurant so I went in to have a look for him. Inside there were a few people having dinner, you know, people who'd been to the theatre or whatever. I looked around the tables. Then I asked the waiters and even the manager. I described him, but no, they hadn't seen him. They didn't know who I was talking about.
So I left the restaurant and drove home. What else could I do? On the way I thought about everything: the punch, the kick, what he said about the cup and my heart, telling me not to look for him and then the way he disappeared like that. It all went through my mind. To tell you the truth, when I really thought about it, I felt that maybe I'd just been working too hard, you know. Perhaps I'd imagined it all. I mean it was all so strange. Except that how could I have imagined it all?
Anyway, I just wanted to go home to see Marlene. I didn't even phone her on the mobile - thought I'd give her a surprise. Come to think of it, that was strange in itself. I never went home without ringing her first.
I got home and stopped the cab outside my third-floor flat in Maxwell Gardens. I looked up at the window and I could see from the light that Marlene was watching television. Probably one of those old Hollywood films that she liked so much, I thought. I suddenly felt really happy that I was going to see her, you know, after all that. I wished that I'd picked up some flowers for her, or some chocolates.
It was still raining hard and I wanted to get in fast, but even so I checked all the doors on the taxi, like I always do. Where I live is full of car thieves and I didn't want them to have a good night. This cab's my pride and joy, you know, and my way of making a living, so it's important to me. I checked the back doors and then I noticed something on the floor of the cab, like a dark shape. I opened the door again and felt the shape. It was the Chinese guy's parcel! The one he was carrying when he got into my cab.
"Well," I thought, "I'm not going to do anything about it tonight. I may as well take it inside and sort it out tomorrow." I took hold of the brown paper parcel and ran inside. I got into the lift and had a look at the package in the light. It was soft, as if it was full of clothes, and there was no name or address on it. I had no idea how I was going to get it back to 'Bruce', especially since he'd disappeared off the face of the earth. Still, I don't mind telling you that I felt somehow happy that I had it. It meant that there was at least a chance that he might try and contact me to get his parcel back.
I went upstairs. "Ricky!" Marlene shouted as soon as I put the key in the front door. But she didn't sound very happy; it was like she was upset that I was home early. I walked down the hall and opened the door of the living room. Then I got the shock of my life, I tell you. I went in and she was there, in my living room, with another man! He was a thin, blond-haired guy. As soon as he saw me he jumped up from the sofa and tried to get out of the door. Marlene jumped up too. "Ricky, you're early," she said, "and you didn't phone…"
"Well, I can see that you weren't expecting me," I said. I was mad, I can tell you. The man was standing in front of me and I really felt like punching him. He was a thin little man, not much meat on him, if you know what I mean, and I could have really hurt him. Tell you the truth, I felt like killing him! And that's what the old me would have done, believe me. But something strange happened that night. Suddenly, I felt calm all over. I didn't feel like punching him anymore. I heard the Chinese guy's voice in my head. "You think that fighting is about aggression. You don't realise that it's about being strong enough to walk away." Suddenly I could see everything. I could see that this wasn't the first time. I could see that Marlene wasn't faithful to me and that she never had been. I could see that she didn't love me. It came to me, you know. It just suddenly hit me. It was like, what do they call it? A revelation, mate, that's it.
So that was the first thing that changed. Once I knew that Marlene didn't love me, I didn't want her any more. It was living a lie and I knew immediately that I couldn't do that. So, next day she left, and I haven't seen her since. "I'm looking for the right one," I said to myself, "and I'm not interested in second best."
So, anyway, with all the upset, I totally forgot about the parcel I'd found in the back of the cab. But the next day, once Marlene had gone, I remembered. I didn't know what to do with it and I was really curious about what was inside. I tore open the brown paper wrapping and found … a pair of blue pyjamas, made of silk. I held them up to have a good look. I just stood there, staring. The top was a Chinese-style jacket with a stand-up collar. The bottoms were just silk trousers. They were both deep, midnight blue, and really lovely. They looked incredible in my living room. It sounds funny, but it was like there was suddenly a lot of light, if you know what I mean. Like a ray of sunshine. I knew that I had to keep them.
Then, I know it sounds funny, mate, but it was like that ray of sunshine started to have an effect on me, on my life. I don't know what it was, but something began that night. Getting rid of Marlene was just the start of it all. It was like the truth started to come out. Things started to change in me. A few days later I thought, "What am I doing with my life? Do I just want to be a taxi driver forever?" I mean, it's all right, but there's more to life than driving a cab. There's more knowledge than knowledge of the streets of London, if you know what I mean. I started to think about college, you know. I left school when I was sixteen, but there's no reason I can't go back. So now I go to college one day a week, getting some qualifications you know, trying to improve myself. And then I'll stop being a cab driver. I want to start my own business. I mean, you've only got one life, haven't you, mate?
And I know this sounds weird, but I'm sure it all has something to do with those pyjamas. I mean that's when it all started. I couldn't help wondering about them. I mean, they looked kind of familiar to me. I was sure I'd seen them before. So about a week after I'd come home with the parcel, I got myself a beer and got out all my old Bruce Lee videos. The Chinese Connection, Enter the Dragon… Return of the Dragon, all of them. I sat there watching them for hours. Finally I found what I was looking for. Return of the Dragon, it was. There he was, Bruce Lee, wearing blue pyjamas, just like the ones in my wardrobe!
I got down on the floor next to the television screen to take a closer look at the blue silk pyjamas. I put the video on pause and stared at them. Yeah, there was no doubt about it; they were 'my' blue pyjamas. Well, they weren't really pyjamas, you know. It was a suit, his kung fu suit. But they looked exactly like the blue pyjamas in my bedroom. They were the blue pyjamas in my bedroom!
Yeah, things started changing in me, no doubt about it. Over the months there were lots of things. I'm training to run my own business, like I said. I stopped smoking and drinking too much, you know. I started going to the gym again, went jogging and lost a bit of weight. Just looking after my body. Different things started to become important, you know. Somehow I started to respect myself.
So that's it really. It's a mystery to me, a complete mystery, mate. It's a year ago now and I still think about it every day. But the thing is, I take care of those blue pyjamas, I mean they're hanging up in the wardrobe, nice and tidy and clean. So that if this guy, this 'Bruce Lee' came back for them they'd be just the same as they were when he left them. I know it's kind of stupid, but he'd know that I'd looked after them.
And I think about what he said about not looking for him, about him finding me. And funny thing is, I feel like I'm kind of waiting. Waiting and getting ready. Yeah, it's a funny old world. There you are, mate. Chinatown. That'll be ten pounds.'
'I'm here Ricky,' said a voice from the back of the cab. The taxi driver turned around and looked into the blackness in the back of the cab. But he couldn't see anyone. 'I think you've started,' said the voice. It was 'Bruce Lee's' voice, he was sure. The cab driver rubbed his eyes, but still there was no one there. 'You're on the way to the knowledge.'
مشارکت کنندگان در این صفحه
تا کنون فردی در بازسازی این صفحه مشارکت نداشته است.
🖊 شما نیز می‌توانید برای مشارکت در ترجمه‌ی این صفحه یا اصلاح متن انگلیسی، به این لینک مراجعه بفرمایید.