سرفصل های مهم
حقیقت طبیعت
توضیح مختصر
زمان مطالعه

27 دقیقه

سطح

متوسط
دانلود اپلیکیشن «زیبوک»
این کتاب را می‌توانید به بهترین شکل و با امکانات عالی در اپلیکیشن «زیبوک» بخوانید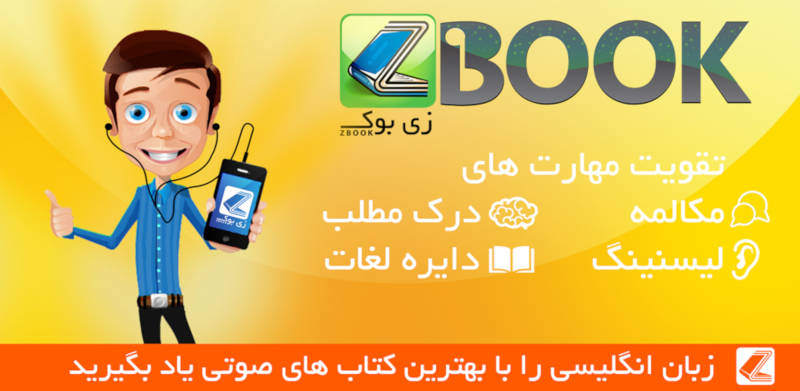 متن انگلیسی کتاب
The Nature of Truth
It was 8.30 on an early May morning, and Annie Sanderson was at Rome's Termini station, ticket in hand, waiting for her train to Bologna.
Even so early in the morning, it was already hot; Annie could feel the sweat running down the back of her neck. It was going to be another day like yesterday, she thought, when she had given a talk at a literature conference. The room, in the Palazzo Livio, had been uncomfortably sticky. Her audience, mostly writers and professors from the English literature department of the university, had sweated through the hour and a half. Her talk, on her new novel The Nature of Truth, had been well received, though she wondered how they had been able to concentrate for so long in that heat. She herself had drunk two whole jugs of water.
In spite of the heat, it was wonderful to be back in Italy. Annie looked down at the grass and the little pink and yellow flowers beside the railway line and smiled. It looked like some sleepy rural village station instead of the capital city's main railway station. She loved this country; it was full of these charming contrasts.
The Bologna train pulled into platform seven. She took her seat in first class, reserved for her by her publisher. Yes, things had certainly changed since she had first come to Italy as a poor student twenty years ago. Then she had sat in third class; now she was travelling in style. Last night she had slept in a five-star hotel and had dinner at It Coliseo, one of Rome's top restaurants, with some of Italy's most famous writers. She'd come a long way and she couldn't help but feel pleased with herself.
Annie sat back in her window seat to enjoy the train journey, taking out her notebook and pen as she always did on these occasions. She placed them carefully on the little table in front of her. You never knew when you might have an idea, a thought. Her huge success as a novelist came partly from this discipline. When she had first started writing fifteen years ago, she had always assumed that she would remember the ideas that came to her in the middle of the night or on a journey. But experience had taught her that she didn't. She would wake up in the morning unable to remember anything. It was very annoying to know that you had had a wonderful idea, but couldn't for the life of you remember what it was.
And now she certainly was successful, thought Annie, as she opened La Repubblica, the daily newspaper given to all first-class passengers. She quickly found a review of yesterday's event in the 'Cultura' pages. 'La romanziera inglesa, Annie Sanderson,' she read. The English novelist! Though this was Annie's fifth book in four years, she still felt terribly excited when she saw her name in the newspapers. And she could read Italian well enough to see that the reviewer liked both her and her book. She even read the word 'bella. Beautiful! Well, it always helped if the reviewer thought you were attractive, especially if the reviewer was an Italian man! But even more satisfying were the comments on her work. He called her 'the most important English novelist since Iris Murdoch'. Annie smiled a broad smile. To be mentioned in the same sentence as Iris Murdoch was great praise. She read on: 'Annie Sanderson writes with great energy and honesty about one of the major problems of our time - the nature of truth. The philosophical. . . '
Annie sighed and put the newspaper down. 'Serious' reviewers in 'serious' newspapers always went on about philosophy and they always got very boring. Why couldn't they just enjoy the stories? As a writer, stories were what really interested Annie - and her readers. She looked through the window at the suburbs of Rome speeding by. There were thousands, millions of stories out there among the streets and apartment blocks. Each one of those people going to work or taking the children to school had their own story. In some ways, she thought, it was easy to write stories; they were all around you. It was the writer's job to collect them, make them interesting, bring them to life, make them mean something . . .
She turned back to the train compartment, which was almost full by now. Her fellow passengers mostly looked like business people, wearing dark blue suits and carrying briefcases and mobile phones. Damn the mobile phone, she thought; it should be banned. Only yesterday one had gone off in the middle of her talk. Annie had stared hard at the short fat man with the phone until he had run out of the room, red-faced and muttering, 'Me dispiace . . . I'm sorry.' It happened so much these days.
Here on the train there were stories too, she thought. She could see a young man and an older woman travelling together a little further down. They looked like mother and son. Though Annie couldn't really hear them, she thought the woman talked to him like she was his mother. She had that motherly way of not really listening to what he was saying. Annie imagined their story - on a family visit to a dying relative perhaps. The mother was well-dressed and elegant, in a very Roman way, all big hair and gold jewellery. The boy was in his early twenties and completely beautiful. He had great dark eyes with long eyelashes, olive skin and high cheekbones. Annie found it hard not to stare.
Annie thought back to her first visit to Italy. She was a university student studying art at Cambridge and she had spent a term in Florence. It was her first real visit abroad, apart from family holidays to France, and she had found everything in Italy so beautiful. The people, the clothes, the architecture, the paintings . . . the food. And everything set off by that wonderful light, the lovely clear, sparkling light of southern Europe, so different from home. English light was so soft and grey, so ordinary somehow. The full light of the Mediterranean was much more passionate, and it had brought out the passionate side of Annie. She had fallen completely in love with it all. She had been an unsophisticated twenty-year-old English girl from cold, grey Liverpool. How could she not have fallen in love with Italy? And Italian men . . .
Yes, there was no doubt that Annie had a weakness, no a passion, for handsome men. She smiled to herself as her mind wandered back to an Italian boyfriend she had had in Florence. Carmine, his name was. Ah, yes, Carmine. He had curly black hair and dark brown eyes. Very good-looking, what young people in England called 'drop-dead gorgeous'. And his skin was so brown compared to hers. 'Annie,' he would say to her, in his charming Italian accent, you have skin white like mozzarella - you know Italian cheese.' Apart from the fact that he was handsome and the mozzarella comparison, Annie couldn't remember anything much about Carmine. He was just one in a long line of handsome men she had known.
The line about the mozzarella made her think again about her book, The Nature of Truth, because she had one of her main characters saying it. Yes, she thought, the nature of truth was an interesting subject. The novel was about a relationship between a man and a woman, as always. Was it possible to be faithful to one person and was it always necessary to tell the truth? Indeed, was the truth always the best thing? Wasn't it kinder sometimes not to tell the truth, or even to tell a lie? This was the philosophical question that the reviewers had talked about. And of course, although her characters had discussed it at length - 550 pages to be exact - there was no real conclusion. There was never really any conclusion in an Annie Sanderson novel, but readers seemed to love the stories and reviewers loved the philosophical' ideas. She herself. . .
Annie!' It's Annie Sanderson, isn't it?' A woman's sharp voice disturbed her thoughts.
Annie jumped and looked up. Standing in front of her was a plump, middle-aged woman with short dark hair and a large smile.
'God, Annie,' the woman said loudly, 'I was wondering if it was you. I walked past twice just to make sure. But it is you, isn't it?' Annie stared hard at the woman, trying to work out who she was. The other passengers looked around.
'Do you remember me? Its Jane - Jane Thomson,' continued the woman. 'I was sitting right down the other end and I. . . ' Her voice tailed off.
Annie blinked and thought. Then it came to her. 'Ah,' she said, suddenly. 'Of course. Jane, how are you?' Jane Thomson had been a friend at Cambridge; Annie hadn't seen her for almost twenty years. The plump, plain woman in front of her looked quite different from the slim, even thin girl Annie had known all those years ago. But there was something about the eyes, and the voice was unmistakable.
'Well, it's not Thomson any more. It's de Angelo, but. . . ' said the woman.
Annie smiled broadly, relieved that she had remembered the woman. 'How wonderful to see you! Look, why don't you sit here,' she said, pointing to the empty seat across from her.
'Oh,' said Jane, 'it might be someone else's . . . '
'Oh, don't worry,' said Annie. 'If someone gets on you can always go back to your seat - or they can take yours.'
The woman still looked anxious. Just then a young man in a crisp uniform appeared selling drinks and snacks.
'Look, would you at least have a coffee?' said Annie.
Jane Thomson nodded. 'Well, all right. An espresso, please,' she said.
Annie ordered and paid for two espressos. As Jane sat down, Annie started to remember something else about Jane and about that man she had married immediately after university. Wasn't his name James? Ah yes, James, Annie remembered. He was a very good-looking young man.
'So,' said Annie, stirring sugar into the thick black liquid and shutting James out of her mind, 'what have you been doing for the past twenty years?'
Jane Thomson laughed. 'I could say the same to you! What are you doing in Italy? Do you live here?'
Annie shook her head and explained that she was a writer. She told Jane about the book and her tour of major Italian cities.
'So! You're famous!' said Jane.
'Well, I . . . ' Annie tried to show some modesty, but she did like the word 'famous'.
'But I always knew you were creative,' Jane continued. 'How wonderful for you. I never get time to read these days but I must look out for your books.' Finally she added, 'Are you rich as well as famous?'
'Well . . . ' said Annie, laughing at Jane's directness, 'not really, but I hope to be. And what about you? You must live here . . . ' Jane's direct questioning was not very English, she thought; she must have been here for quite some time.
Jane confirmed Annie's guess. 'Yes,' she said. 'I came here about fifteen years ago. I came to get away from England really . . . ' She paused, almost waiting for Annie to interrupt her, but Annie didn't. 'Then I got a job here in a museum. I met Pietro, and we got married, had children . . . and well, you know.'
At university Jane had studied art too and had specialised in art history. Annie remembered that as a student Jane had been crazy about Italian Renaissance art. It was no surprise that she was working in a museum. Annie wondered what had happened to James, but decided it was best to leave him out of the conversation.
'Do you live in Rome, then?' asked Annie.
'No, in Padova. Have you been there?' Jane asked.
Annie shook her head. 'No, but I've read about it in the guidebook. It must be really interesting,' she said.
'It is,' said Jane. 'You should visit some time.' Her voice was flat, lacking in feeling. It was almost like she was a city guide talking to a group of tourists. She added, 'Padova itself is a quiet, sleepy town, but nice if you want a rest.' Jane Thomson made the place where she lived sound beautiful but very unexciting. Annie couldn't help thinking that it must be her life that was dull.
'And you're going there now?' asked Annie.
'No, not until tomorrow,' Jane said. 'I've been in Rome to talk to a museum there and now I'm going to Vernio.' 'Vernio?'
'It's a small town between Florence and Bologna,' Jane explained. 'There's a wealthy businessman there who wants to sell some valuable early-eighteenth-century art. I'll stay there tonight and then go home to Padova tomorrow.'
'So you're quite busy,' said Annie.
'Well, not really,' said Jane flatly. 'I have a trip about once a month, usually to another museum. I just work part-time, you know. The kids are still at school and I'm at home quite a lot of the time.'
Annie looked at Jane's plump face. Since she had sat down and started talking about her life, Jane Thomson had changed, Annie thought. Her shoulders had dropped and her face was no longer bright and smiling. She looked plumper somehow, more middle-aged and tired. Annie's writer's curiosity made her want to know more, made her want to know Jane's story.
'How old are the kids?' she asked.
'Twelve and eight,' Jane replied. 'Difficult ages.'
'And your husband, Pietro . . . What does he do?' asked Annie.
'Oh, he, well, what can I say?' said Jane, and again her voice was flat. 'He's an architect. He makes a lot of money. We have a comfortable life.'
Well, thought Annie, you could say he was handsome, or wonderfully kind or just nice, but instead you choose to say he's an architect and that you're 'comfortable'. Comfortable was the kind of word you might use to describe an old pair of shoes, or a favourite armchair. She looked at her old university friend for signs of enthusiasm about her marriage, but she didn't see any. Well, just another disappointed middle-aged woman, thought Annie. She looked out of the window at the landscape. The countryside had opened out to green rolling hills and trees here and there. Suddenly she lost all curiosity about the woman in front of her. Jane seemed rather boring and flat. Annie wished she was alone again to enjoy the silence and the journey.
Her wish was granted briefly. Jane got up. 'Won't be a minute,' she said, holding her handbag tightly and moving off in the direction of the toilet.
Annie enjoyed the quiet and the light on the sloping world outside the window.
A few moments later Jane was back and there was noise again.
'Do you remember James?' she said, as soon as she had sat down.
'James?' said Annie, trying to keep calm, trying to stop herself from going red.
'Yes, James. You remember,' said Jane, leaning forward. 'We went out together at university, oh for years. I was with him when you knew me.'
'Oh yes,' said Annie. 'James. Yes . . . '
'Well, you'll never guess what happened with him,' said Jane.
'Er. . . no,' said Annie.
'Well,' she started, 'we got married almost immediately after university and we bought a house in Notting Hill. You remember that he was a journalist?'
Annie nodded. She also remembered that James had studied law at Cambridge, mainly because his father was a judge and had wanted his son to follow in his footsteps. But James couldn't stand law, and when he left university he got a job with a major newspaper. He'd always had a passion for writing.
'Yes, well,' said Jane, 'his thing was foreign affairs, in more ways than one!'
'Oh?'
'Well, he had to go over to Brussels a lot,' Jane explained. 'He was reporting on the European Union. He flew over there for a few days once a month.'
Annie moved uncomfortably in her seat.
'Well, I found out eventually that he was having an affair with a woman over there,' she said. Annie noticed that there were tears in Jane's eyes as she continued, 'And, can you believe it, it had been going on for over a year before I found out.'
Jane looked at Annie as if asking for sympathy.
'How terrible for you,' said Annie, who was able to produce sympathy on demand.
'Yes!' said Jane, hitting her fist hard on the little table. Annie noticed that her fingers were white. 'Eight years we were together, and then I found out that he was having an affair with that. . . woman!'
Annie was more than a little surprised by the rise in emotional temperature. Jane seemed to have hidden depths.
'He told me he was going to Brussels for work,' Jane continued, 'but he forgot some papers he was working on. I rang his office and they said that he'd gone on holiday for a few days.'
'And did you ever find out who it was?' asked Annie, cautiously.
'Some English woman living in Brussels. God, if I'd found out her name, I'd have killed her!' said Jane. As she said this, she screwed up the empty plastic espresso cup with her plump hand, leaving it broken on the little table that separated her from Annie.
'So what did you do?' asked Annie, trying not to stare at the cup.
'I left him of course,' she said. 'I had to, I couldn't live with him any more . . . though I loved him, you know, loved him more than anything.' As she said 'loved', the tears that had formed in Jane's eyes a few moments before began to fall down her cheeks.
Annie looked at the teardrops almost in amazement. They were large and perfectly formed, just like a child's. She said nothing, but waited for the woman to stop crying.
'Silly me,' said Jane suddenly, wiping the tears away with the back of her hand and smiling weakly. 'It's so long ago.'
Suddenly the train slowed down; it was approaching a station. Jane jumped up. 'Oh, this is Vernio already,' she said. 'I'd better get my bags.'
'Well, listen' said Annie brightly. 'It was wonderful to see you after all this time.' She was so relieved to see Jane go that she could hardly contain herself.
'Yes,' said Jane. 'Look, here's my address in case you're ever back in Italy and you want to come to Padova.' Jane took out a card from her handbag and gave it to Annie. Then she looked at Annie expectantly. Annie placed Jane's card on the table in front of her, then pulled out her own card from her briefcase and gave it to Jane, more out of politeness than any real desire that they should stay in touch.
'Take care of yourself,' said Annie.
It was quite a small rural station and the train wouldn't stop long. Jane Thomson leant over and kissed Annie on the cheek in the same way that she had when they were at university together. It felt strange to Annie, this kiss - a sign of the closeness that no longer existed between them. She kissed her friend on the cheek and smiled.
'Bye Annie,' said Jane. Then she was gone.
Annie breathed deeply and then sat back for the rest of the journey to Bologna. She thought about seeing Jane Thomson after all these years, going over their conversation and Jane's story in her mind. She was obviously an unhappy woman. Then there was James, Jane's ex-husband. He was a very handsome man, tall and slim. He had an athlete's body, she remembered, with long legs and a broad chest; he'd been a swimmer at university. And he had the most amazing bright blue eyes.
Annie had gone to Brussels the year after she left university. James had visited the city often and the two met again by accident, in a restaurant. They had liked each other a lot. He came over to Brussels every month for work, and they had started seeing each other. Of course they became lovers. It had been a nice way to spend her fifteen months abroad, though it wasn't serious, just a bit of fun. It wasn't as if he was the only one. She couldn't remember very much about him now. Such a pity that Jane had found out! Their affair had lasted for a year and she had never seen him again.
Annie breathed heavily. In a few moments the train would pull into Bologna Centrale and she would start the next leg of her successful tour of Italy. That was the important thing, she told herself. The here and now. People worried so much about unimportant things. What did it matter who you had affairs with? No, she would never understand why people took these things so seriously. 'Aagh,' she said out loud and shook her head.
Annie started to collect her things. Jane Thomson's card still lay on the little table in front of her. 'Jane Thomson, City of Padova Museum' it said in plain black letters. Plain and black. That described her well, thought Annie, plain with black hair. Annie turned the card over in her fingers and saw that there was handwriting on the back. Annie stared at the small, child-like letters that read: 'I know it was you. And now I know where you live.'
That was all it said, but as Annie looked at the screwed up plastic coffee cup in front of her, she realised that it was enough.
مشارکت کنندگان در این صفحه
تا کنون فردی در بازسازی این صفحه مشارکت نداشته است.
🖊 شما نیز می‌توانید برای مشارکت در ترجمه‌ی این صفحه یا اصلاح متن انگلیسی، به این لینک مراجعه بفرمایید.