سرفصل های مهم
کاسه بلوطی
توضیح مختصر
زمان مطالعه

15 دقیقه

سطح

خیلی سخت
دانلود اپلیکیشن «زیبوک»
این کتاب را می‌توانید به بهترین شکل و با امکانات عالی در اپلیکیشن «زیبوک» بخوانید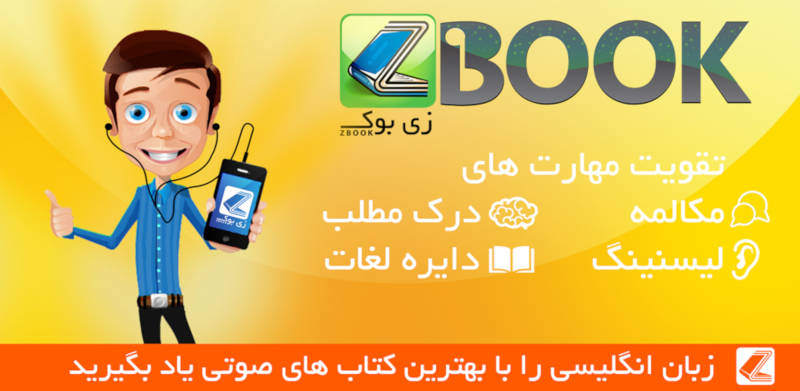 متن انگلیسی کتاب
The Old Oak Bowl
Water is clear, but when there is a great mass of it, it is clear no longer. Stand behind a great waterfall and you can watch the falling water, but you cannot see through it. Things are not always what you believe them to be.
Robert Walker believed that life was simple. He knew who he was and what he did. He was an Englishman, a schoolteacher and a woodworker. This was the subject he taught at a small public school and had taught there for forty years. The school had once been a well-respected boys' school, but in the 1980s it had begun to admit girls. Mr Walker (nobody ever called him Robert) had been against the change, but now found that some girls were rather good at woodwork. He had also discovered that the boys behaved better when there were girls in the class. Nevertheless, he still complained about the change and told new teachers how much better the school had been in the old days.
New teachers very quickly learned to ignore Mr Walker.
'Don't take any notice of the old boy,' said Greg Mount, the history teacher. 'Walker talks rubbish, but he knows everything there is to know about working in wood. The kids love his classes. They just think he's a dinosaur.'
'They all think I'm a dinosaur,' thought Mr Walker. 'But at least I know who I am and what it is I believe in. These days young people don't know what to believe in.' And on Sundays he went to the local church and thanked God that he was an Englishman and still had his health and a good job and knew what was right.
Mr Walker knew exactly what was right and what was wrong. It was right that woods and forests were looked after properly so that good trees could grow and that dead or dying trees were cut down. It was right to open doors for ladies and to say please' and 'thank you at all times. It was right to tell the truth, even if people didn't always want to hear it.
It was wrong, Mr Walker believed, to think that new meant good and old meant bad. It was wrong to make too many changes and to try to run before you could walk. And it was wrong to allow too many foreigners into England.
It seemed to Mr Walker that there were too many foreigners at the school these days. He only called them foreigners to himself, as the other teachers said they were English, part of the new multicultural society. But despite the fact they all spoke English, Mr Walker could not help feeling that they weren't really English. Their families hadn't always lived in England and many of them were coloured. He had learned not to use that word in public, but he could not help saying it to himself. He disliked the term 'black'; he thought 'coloured' was more suitable.
Mr Walker thought that things had been much simpler in the old days when England was England and… well… the English were English. It wasn't right to mix things up. And it wasn't just the students. Mr Walker had found an English textbook which was full of examples of Caribbean poetry. One poem was about 'mugging de Queen's English'. Mr Walker was deeply shocked by this and took the book to the headteacher. But it seemed that this poet, John Agard, was famous and everybody accepted his poems.
'Well really!' said Mr Walker to himself as he walked back to the small cottage where he lived. 'I'm glad that there aren't any changes like that in woodworking.'
Mr Walker had been living in this same cottage ever since he came to the school. He did not need much room as he ate most of his meals in the school. So he had turned the old cottage kitchen into a place where he could work on his own projects. When he was not working, he would sit in his front room and read history books. He liked to read about the history of England and all the great battles.
The past showed you the way forward, he thought. You could always learn from history. He read many books about Elizabeth I. England was at its best in the sixteenth and seventeenth centuries, he thought. Even though it became stronger and more powerful later, this was the period when England was really great. Mr Walker often told Greg Mount this. He knew that Greg did not agree with him. Greg liked all the changes and the new ideas. Mr Walker knew that Greg would never agree with him. But he knew he was right all the same.
Whenever he was not teaching or reading, Mr Walker would work, mending and restoring old furniture. He knew how to mend wooden furniture. It was very satisfying. Mr Walker believed that old things deserved respect. It was not right to throw them away and buy new things. Almost any good old chair could be restored and made new again. It took a lot of time, but he was not in a hurry. The chairs he mended filled his house and those of his colleagues. He never charged them more than the cost of the materials, although he knew that the chairs were now worth considerably more. His colleagues knew it, too, but only one of them had ever sold one of his chairs to a London antique shop. She had made a couple of hundred pounds profit from it, but Mr Walker thought it was wrong for her to do so. It was not that he felt that she should have given him the money. No. It was the fact that she had sold what was almost a present. It was not right to sell presents.
At weekends Mr Walker would get into his old van, which he had had for so many years that it was now itself an antique, and drive to the local antique shops. The owners knew him, and if they found any old furniture that looked as if it should be thrown away, they would often keep it for him.
He would not, however, restore furniture for them to sell in their shops.
'I'm a teacher; I don't buy and sell antiques,' he always remarked. 'Maybe one day when I retire I might take up that kind of work, but until then it's just my little hobby.' Since Mr Walker was clearly already over seventy years old - the school had made a special case for keeping him after retirement age - no-one thought that he was ever going to retire. But Mr Walker would, very occasionally, mend a special piece of furniture for a shop, just because he could not bear to see good furniture in a bad state.
One Saturday Mr Walker arrived at a small antique shop, just off the High Street, with a small eighteenth century table which he had just restored. It was a circular table and when Mr Walker lifted it out of his van, the wood shone like a mirror.
'Mr Walker!' exclaimed the large, red-haired woman who owned the shop. Mr Walker thought she coloured her hair, but did not let that upset him too much as she often found excellent pieces of furniture. 'Mr Walker, you've worked a miracle on that table. It's superb!'
'Thank you,' said Mr Walker. 'It's a fine piece. It deserved to be restored. Where was it you found it? In a cow shed?'
'Yes, can you believe it? The farmer used to keep his hay on it. It had been in his family for generations. He had no idea it was valuable.'
'And I'm sure you didn't tell him how valuable it was, either,' commented Mr Walker. He did not really like the way that some people who worked in antiques behaved. It wasn't really right. But he did like working on the furniture.
'It wasn't valuable in the condition it was in,' replied the shop owner. 'But it is now.'
'I could get 3,000 pounds from a London shop for that,' she was thinking to herself.
'You must let me give you something,' she said to Mr Walker.
'You know that I won't accept payment,' replied Mr Walker. 'It's just my little hobby.'
'Well, let me give you something else,' said the woman, who did not feel it right that Mr Walker should work without some kind of payment. It would make it harder for her to ask him to do something again.
'Look,' she said. 'I found this bowl at a house sale last week. Its oak and I think it's really old. It could be thirteenth century.'
Mr Walker picked up the bowl and immediately fell in love with it. It had been beautifully and simply made out of a piece of oak and it was certainly old. Mr Walker thought it could certainly be thirteenth or even twelfth century. It was hard to tell.
He could imagine it being used then. An elderly priest or a monk, even, in his monastery might have had it. He could imagine the monk in his simple room, near the church, keeping apples in it. It seemed to represent all he loved about wood and England, all in one simple bowl.
'Thank you,' he said. 'I'd like it very much.'
That night Mr Walker put the bowl on the table beside his bed so that it was the last thing he saw before he went to sleep.
That night he had a strange dream. He was in a monastery in England. He knew that it was England. Outside, through the window, he could see a park with an oak tree. There was a monk writing in a large book and beside him was his bowl. But it contained dried herbs, not apples. The strange thing was that the monk was talking and he couldn't understand what he was saying.
'It wasn't Latin,' Mr Walker told Greg Mount the following morning over coffee. 'I'd recognise Latin. But he was speaking some strange language.'
'Nothing strange about that,' replied Greg Mount. 'After the Norman invasion in 1066, lots of people didn't speak English. They spoke French. Richard I, despite what they show in the Robin Hood films, didn't speak a word of English. On the other hand, your monk could have come from Holland. This part of East Anglia always had closer relations with Holland than with London. Did you know that at one time more than a third of the population of Norwich was made up of foreigners? East Anglia would never have been such a rich region without all the foreign workers. After all, that's where your family probably came from.'
'What do you mean?' asked Mr Walker. 'Walker's a good English name.'
'Probably Flemish,' replied Greg Mount. 'They probably came to England from Holland in the sixteenth century, to find work.'
'What rubbish!' said Mr Walker, and went back to his class. 'I'm English,' he muttered to himself. 'Walker is an English name.'
The following week he took a book about local history out of the library. He found that Walker really was a Flemish name, as were Maynard and Kettle, other names he'd thought were English.
As he read he kept finding himself looking at the old oak bowl, and thinking about the French or Flemish monks who might have owned it. Slowly, Robert Walker began to admit to himself that he'd never actually thought about who the English were or where they had come from. He knew about the Saxons and the Romans and the Normans. But he'd always thought that after the Norman invasion, England had remained the same. The population hadn't changed. It had been English.
Now he realised just how wrong he had been. The country was always changing; people came and people left. Just like students at the school.
The following morning as he walked across the school grounds, he passed as usual under the branches of a large oak tree. It was thought to be about seven hundred years old. In the past Mr Walker had always thought of it growing up in a part of the world that had changed very little. Today he saw generations of foreigners walking under its branches.
He'd thought that he'd seen everything so clearly, but he'd been blind. England was a land that had always welcomed foreigners. It was a land made up of foreigners. Century after century, different people from different lands had come here, each generation in turn adding to the culture of England, bringing it new words and new customs. All of which were absorbed and became part of the nation he had always been so proud to think of as his.
'An oak tree becomes an oak bowl,' Mr Walker murmured to himself. All things change. Even me, perhaps. I really think that it's time I retired and spent more time restoring furniture. I could even start charging for it.'
Greg Mount watched Mr Walker as he walked towards his first woodwork class of the day. He couldn't think why, but it looked as if the old man was laughing.
مشارکت کنندگان در این صفحه
تا کنون فردی در بازسازی این صفحه مشارکت نداشته است.
🖊 شما نیز می‌توانید برای مشارکت در ترجمه‌ی این صفحه یا اصلاح متن انگلیسی، به این لینک مراجعه بفرمایید.