سرفصل های مهم
مسیر خانه
توضیح مختصر
زمان مطالعه

30 دقیقه

سطح

متوسط
دانلود اپلیکیشن «زیبوک»
این کتاب را می‌توانید به بهترین شکل و با امکانات عالی در اپلیکیشن «زیبوک» بخوانید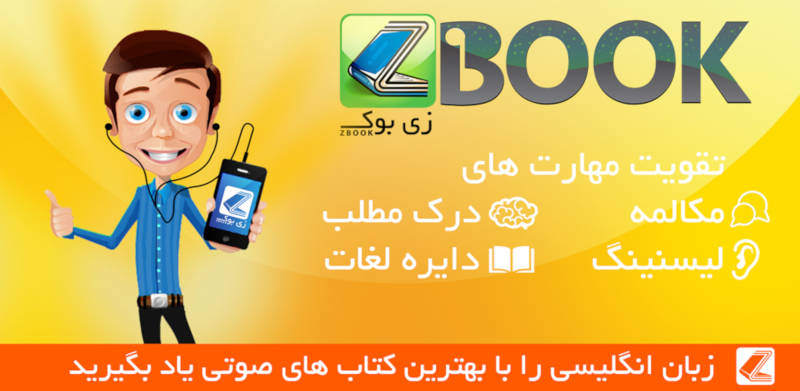 متن انگلیسی کتاب
The Way Home
You can go home again… so long as you understand that home is a place where you have never been.
Ursula le Guin, The Dispossessed
'Damn it!' said Jake, coming out of his study into the bedroom, where Alex was packing her bags.
'What's the matter?' she asked, looking up through her dark brown shoulder-length hair.
'It's this stupid film,' said Jake, sitting down heavily on the bed in front of her and sighing.
Jake had been working on a story for a new film and his deadline was just a few days away. His handsome face was lined and he looked fed up. He was finding the writing hard and he was tired. Alex tried to care. But behind her husband through the window she could see New York shining in the late-afternoon autumn sunlight. She was busy preparing for her trip to England; her flight was leaving later that evening. She felt a longing to be gone, to be somewhere else.
'I'll never get it right!' Jake went on.
'Of course you will,' said Alex weakly. 'You know you always do.' They both noticed the slight annoyance in her voice.
There was a silence.
'So, er, when you come back, maybe we can take a vacation?' Jake's voice sounded hopeful. 'I mean,' he went on, 'just a couple of days, a long weekend perhaps. Maybe we can go to Palm Springs?'
Alex's eyes wandered to the tall silver buildings set against the pale blue sky.
'Maybe,' she said, smiling and trying to make it sound like it was a real possibility, but not managing it. Jake got up quickly and went back to his study, shaking his head.
Alex tried to wipe the confused look on Jake's face from her mind and carried on packing. As usual, she was finding it difficult to decide which clothes to take. Though she was a buyer for an international fashion house and travelled a lot, she never found it easy to pack. And now it was even more difficult. She was going to the north of England to visit her parents; she was going home, for the first time in over ten years. She was going home to deal with the past. She was thirty-two years old.
A mix of autumn and winter clothes, she decided in the end. You never knew what the weather would be like in England. And she loved knitwear, especially woollen sweaters. Not everyone could wear knitwear, but she could.
She finished her packing, then felt tired and lay down on the bed. Her eyes looked up at the landscape painting on the wall opposite the bed. It was of the moors around the place where she had grown up, a copy of a famous painting. She loved it. She'd found it by accident in a second-hand shop on a work visit to London a couple of years ago. From time to time she would look at it and realise how much she missed those hills, that landscape. Her memories of it were like precious jewels that she kept locked inside a box; sometimes she opened the lid and they surprised her with their beauty. 'My place,' she said, out loud.
The moors in the north of England were wild and as a child she had loved them. The moor near her home was called Randle Moor and she had spent a lot of time there walking and discovering its secrets. Now, in her dreams she walked the moors of her childhood. They fed her imagination and her desires.
In England, she loved packing a sandwich and a drink and walking out into the countryside for an hour or two. You could do that at home; the countryside was just there. She loved America, but it was so hard to go out for a walk here, she thought. The distances were so huge. When her American friends asked her what the moors were like, she was often lost for words. 'They're just beautiful, wild in their own special way.' She often added, 'Think of Emily Bronte - you know Wuthering Heights'. Most people had at least seen the old film.
She suddenly jumped up from the bed, took her old leather walking boots out of the wardrobe, and put them in her suitcase. Perhaps she would want to go for a walk over her lovely moors.
She lay down again and closed her eyes. She still had time for a rest before she had to go to JFK airport to catch her flight to London. But though she felt tired, she couldn't sleep. Her mind turned to thoughts of Jake. She felt guilty about not wanting to talk to him. They had met eight years before at a party in Denver. He had shone like a light in the room. He was very handsome and very charming. He had black hair and the most beautiful brown eyes. He had walked up to Alex and offered her a drink.
'Before I met you,' he said, giving her a martini, 'I felt like a man with a fork in a world of soup.'
'That's definitely a line from a film,' she said and laughed.
They had talked all evening and most of the night. She felt comfortable with him. Comfortable, but excited. And he was very good-looking, a bit like Andy Garcia.
They had started seeing a lot of each other immediately and she soon realised that their interest in films wasn't the only thing they had in common. She fell in love quickly and totally and they got married within six months. Then they moved to New York; it was better for both their careers and they liked the energy of the place.
When they got married, she felt complete. Jake was everything she'd always wanted and, incredibly, he wasn't scared of her success, because he was successful too. Now she had her career, an apartment in Manhattan, great friends and Jake. Before she met him she had felt that she would always be searching, travelling, that somehow she would never find her own home, that she would never find her place. But now she felt settled.
Settled, she thought to herself. So where had it gone wrong?
---
A few hours later Alex was sitting in a quiet corner of the departure lounge at JFK airport waiting for her flight to London Heathrow. She felt a little better now that she was on her way, now that she was on her own. It was always easier when she was travelling, when she was going somewhere else.
The flight had been delayed for over an hour. She took out a thriller and tried to read, but she couldn't concentrate. So she just sat and watched the people walking by and sitting in the departure lounge. She always liked to look at the way people dressed; she often found herself criticising their style, their clothes. It was because of her job, she guessed. She just couldn't stand badly-dressed people. Didn't they know that the way you looked said so much about you?
One of the things that had attracted her to Jake in the first place was that he dressed well, Alex thought. She started reading again but found herself still unable to concentrate. Yes, Jake dressed well, but not as well as Stefano. Ah yes, Stefano. It had started two years ago when she met Stefano.
Two years ago… She remembered that she had been sitting in the departure lounge at Milan Malpensa airport. She'd been to a big fashion show and was flying to Paris to do some buying before going home to New York. They called her flight and, as usual, she waited until everyone else had boarded; she just carried on sitting there. She hated queuing up; what was the point? You had your seat already. You might as well wait until everyone else had got on.
'Mi pare che viagga molto.' said a man's voice behind her. She turned round and looked right into the eyes of the most beautiful man.
'Er, I'm sorry,' she said, 'my Italian isn't very good.' She looked at him. He had to be Italian. He was dressed in that way only Italian men know how, in an Armani suit and a pale peach-coloured shirt that set off his dark skin perfectly.
'Oh, I'm sorry,' he said in perfect English. 'I was just saying that you are an experienced traveller. Me too, I always wait until the end of the queue.' He smiled and held out his hand. 'Stefano, Stefano Cabianca. And you are?'
'Alex Kramer,' she said, shaking his hand.
They started chatting. He was also in the fashion business and also flying to Paris to do some buying. When they finally got on the plane, he changed his seat to sit next to her. They talked about everything, but mostly fashion and their favourite designers. Of course he loved the Italian designers and she was a great fan of the British ones.
'But the British designers,' he said, jokingly, 'they are so strange… so weird… I mean, look at Vivienne Westwood!'
She laughed. 'Yes,' she said, 'but look at Stella McCartney and John Galliano. Nobody could deny they're great designers!'
They had a lively conversation about Alexander McQueen. They agreed that Gucci had become too commercial. And, yes, Versace was not what it had been before Gianni Versace's death. They drank a glass of wine together. It all seemed harmless, but she was aware that she was very attracted to him.
Then, about fifteen minutes before they landed at Charles de Gaulle airport, he said to her, 'I am staying at a hotel in Paris tonight, near Notre Dame. You don't have to fly to New York until tomorrow. We are getting on so well. It would be such a pity to say goodbye now. Why don't you stay with me?'
She looked at him. He was asking her to stay with him at a hotel. He was asking her to be unfaithful to her husband. It wasn't totally unexpected, but she felt her face getting hot. 'I… I'm not sure.' There was a moment of hesitation, but it was only a moment. It was true that her flight to New York wasn't until the next evening. She had to be in Paris that night. 'OK,' she said, smiling, 'why not?' And then came into her mind the terrible thought, 'No one will ever know.'
Since that night she had seen Stefano six times; they would meet up when they were travelling and their schedules coincided. In Paris, Rome, Milan. She still loved her husband, but she couldn't tell him about her affair. She also didn't know how to stop her betrayal.
Now, sitting in the departure lounge at JFK, she had a feeling that was both comforting and disturbing. She was beginning to believe that only her journey home would help her to bring her betrayal to an end.
---
At last Alex was able to board the plane for the flight to London Heathrow. She sat down in her business class window seat and within moments they were in the air, the features of the earth disappearing fast. Alex ordered a gin and tonic from the air steward and tried to relax.
She was going home, she thought, back to the past. The plane was a Boeing 747, like the one that had brought her father back from Africa so many years ago. He had to work there for twelve months. Alex was ten years old.
'What's it like in Africa, Daddy?' she asked him on the way home. Alex had gone with her mother to Manchester airport in a taxi to pick him up. It was a great treat. They wore their best clothes. Her mother wore a smart blue suit; Alex was wearing her favourite shiny black shoes.
'Well, it's difficult to say… but very hot,' her father said, smiling.
She sat next to him in the taxi; he smelled of after-shave and far-off lands.
She smiled now, thinking about her father; she was very like him and she became more like him as she got older. They both loved travelling so much. For most of her childhood her father had been abroad and she had missed him. Sometimes she would sit in her little bedroom and stare at the world globe he had given her one Christmas. She would spin it around, find the country where he was, and try to imagine what it was like. Then she would shut her eyes tight and try to picture his face, his blond curls and his smile. Sometimes it was hard to remember what he looked like, so she would take out the family photographs and stare at him, trying to make herself remember his face for ever.
She loved having a father who worked abroad, though. The girls at school had fathers who had jobs in the factories and offices in the little industrial town where they lived. Their fathers were everyday fathers, while hers was a magical one. She was different, special because of him. She had never lost that feeling that he made her special.
Yes, she had really loved it. Until that hot summer's day two years later when she was twelve years old.
---
At Heathrow Airport Alex went to the car hire desk and picked up the keys to a silver-coloured Ford. She was always a bit nervous of driving on the left. When she came to England for work, it was usually just to London so she used taxis or the Underground; she never drove. However, she managed to find the M25, the motorway which goes around the edge of London, and followed it until she turned onto the road heading north.
Once she was on the motorway, she began to relax. The road ahead was blue-grey, the colour of the North Sea on a cold day. It was late afternoon, and the autumn light was soft. The fields on either side of the road stretched as far as you could see, dull and wet. She hadn't got to the hills yet; the world was still flat. She was lost in thought, thinking back twenty years, back to when she was twelve years old.
She was running home from school. They'd been given the afternoon off for some reason. It was a warm June day, almost hot, and the sky was powder blue with little lines of white silk across it. She was thinking that she'd go home and change out of her tight, heavy school uniform and then take her fishing net down to the lake. She was free!
She was running, all excited, through the fields. If she went that way, she could see her house from a long way off. As she got nearer, Alex saw her mother through an upstairs window, her bedroom window. Alex looked hard. She could also see the shape of someone else through the window.
It was a man's shape, tall and broad, not her father because he was abroad, working. She went a little closer to the house and saw a red car parked outside. Then, in a flash, she understood. She saw it all. She was only twelve but she understood. She stopped dead. The world became still. The house, the car, the little garden path that led from the gate up to the front door, everything seemed to hang motionless in the lazy summer air. Tears started to hurt her eyes and she turned around and ran, ran off into the moors. Sometimes it seems like she has never stopped running.
That's when she really got to love the moors, after seeing her mother with that man. Before that, they'd just been there, like the factory chimneys. But then they became her friends, a place where she could go to escape. Randle Moor especially became her place. A kind of escape from the storm. An escape from her secret.
She still didn't know how she managed not to say anything to anyone, especially to her mother. A twelve- year-old child finds it hard to keep something like that inside. But she did, and a terrible hatred grew inside her against her mother, and a dreadful fear that her mother would leave her father. 'Then,' Alex thought, 'I'll have to go and live with Mum and that man.' But nothing happened, and she just kept everything she knew inside, hard and unforgiving. And she hated her mother for betraying her father, hated her for making her feel like that. She hated her so much that she had never told anyone about it, not even Jake.
Alex left home to go to college as soon as she could, when she was eighteen, and she'd never gone back. After college she'd gone to the United States for a visit and she'd stayed there. Since then she'd seen her mother and father just a few times - in the States, in London and when she got married to Jake in Denver. But she'd always managed to avoid going home.
But now, since Stefano, she understood. She understood that betrayal could happen, that disloyalty was not that difficult. Finally, she understood her mother. It was time to go home.
---
'… and then I just ran off to the moors.' Alex was calm when she actually talked to her mother about it. She supposed it was because she'd gone over the scene so many times in her mind.
They were sitting at her mother's kitchen table, where everything important had always been discussed. Alex's father had gone out for a walk with the dog. Alex had told her mother what she'd seen that day twenty years ago.
'I often wondered if you knew,' said her mother, her hands held tightly together in front of her. 'You became so…distant.'
Though Alex was calm, her mother was upset. As usual, her first reaction had been to put the kettle on and make tea. So they sat there at the table drinking milky tea and talking about unfaithfulness.
'I suppose I was lonely, your father was away so much,' her mother went on. 'Oh, I know it was wrong, but these things happen, you know… '
'I know,' Alex said, managing a smile. She took a deep breath and told her mother about Jake and Stefano. She was surprised to find that it came out so quickly and easily.
'Well,' Alex's mother said, 'you know what's best. Jake is such a lovely man.' Alex remembered that at the wedding, her mother had got on extremely well with Jake.
'And so is Dad,' Alex said.
'Yes,' said her mother, smiling. 'You know, I think one thing you realise as you get older is that it's really hard to find something that good, and really easy to lose it.'
'But you didn't lose Dad…'
'No,' said her mother firmly, 'and you won't lose Jake, not if you really want to keep him.'
Alex looked at her mother. 'Does Dad know?' she asked. 'I mean did you…'
Her mother nodded. 'Yes,' she said. 'I told him. I wanted to be honest. And I wanted to know that the love we had for each other was enough to get us through.'
---
Alex stayed for a week. She and her mother talked a lot, laughed a lot and cried a little. Alex was happy, though she knew that at the end of the week, she would have a difficult decision to make. Soon she would see Jake and she had to think about him, about the future.
The day before she had to go back to New York, Alex decided to take a walk over Randle Moor, the place she'd loved so much as a child. She had to decide. Would she tell Jake about what she had done, and risk losing him?
She drove to the lake that lay at the foot of the moor. Leaving the little car in the car park, she put on her walking boots and set off up the steep path that led from the shore to the top of the moor. It was such a luxury, she thought, just being able to walk in the countryside. But it was hard going; the small stones that covered the path were loose and slippery. In places on the path there was thick mud from the rain a few nights ago and she had to go back and find another way up to the top. There were only a few other walkers out that early November day and they were far away from her on the other side of the moor. The air was cold and there were patches of snow on the hills. As she made her way slowly up the hillside, the world became a gentler, quieter place, until the only sound she could hear was of her own heavy breathing.
She walked on, enveloped by moor now, the lake and the rest of the valley hidden from view. The moor held her safe in its arms and she felt again her old love of this beautiful landscape. 'My place,' she thought. The hills could be bare and wild, but they offered a kind of comfort to her because she knew them so well. She had been away for so long, but still they were part of her. She knew their secret places.
Finally the moor began to open out, unfolding its arms and setting her free. Now she had a view of part of the lake, grey-green and silent in the valley, clear like a mirror. She stopped and looked down, enjoying the silence that lay across the valley and the sound of blood beating in her ears.
She took a water bottle out of her pack, knelt down on the ground and took a long drink. The cool water tasted of earth. Suddenly she had a flash of memory, like a faded photograph. She was a child again, of no more than ten or eleven, before she lost her innocence. It was a long hot summer's day and she was walking over the moors. She had brought a bottle of water from home and took a drink from time to time. She remembered the feeling of being completely alone up here. It was a delicious feeling and one that she still enjoyed so much. It was part of her.
Alex shook her head, chasing the memory away. After a few moments rest, she started off again up the moors. The landscape began to open out like a magic carpet, slowly revealing the little houses and farms on the other side of the lake. The sheep and cows on the farms looked like those toy animals that children play with, she thought. Then, slowly, the village in the valley came into view, a soft brown collection of stone buildings. Then came the factory chimneys of the big town in the distance, the chimneys that had been the background to her childhood. Next the lake revealed its true extent, uncurling itself like a giant snake. Finally the full beauty of the landscape lay there beneath her. She stood at the top of the moor, feeling the silence and the moment. The view was like a picture from a child's storybook, unreal and shining. Early-winter sunlight fell on the far shore of the lake, making the green of the hills glow. The air sang, pure and clear. She thought of her mother and father down below in their tiny house in the tiny town.
She smiled. Distance makes everything clearer; you can only see the whole when you're far enough away. Life is like this, she thought, this moving away, this distancing. There was a time when these people, this town, this landscape were your whole world, your universe, everything you knew. And this world had pressed around you and made its mark, deep and permanent, a mark that went with you everywhere. And, in some way in some small place inside, in the deepest part of yourself, this first world would always be your destination. A world that you would always long for, but that would always be hard to find again.
She thought about Jake. Yes, distance made everything clear. She knew now that she could go back to New York and talk to him. That she had to talk to him. She knew that she could tell him what had happened, what she had done…and ask his forgiveness. Ask him in the same way that her mother had asked her father for forgiveness. Tell him that she still loved him, that she would always love him. She knew that she could finally stop running away.
Yes, she thought, smiling, she really was going home. And as she stood there an awareness came to her that as she had travelled ever further outwards, she had always been looking for the way back to this, her first world. Her place. And that now at last she had found the path that led to the house far below in the valley. She had finally found the way home.
مشارکت کنندگان در این صفحه
تا کنون فردی در بازسازی این صفحه مشارکت نداشته است.
🖊 شما نیز می‌توانید برای مشارکت در ترجمه‌ی این صفحه یا اصلاح متن انگلیسی، به این لینک مراجعه بفرمایید.