سرفصل های مهم
فصل 04
توضیح مختصر
زمان مطالعه

16 دقیقه

سطح

ساده
دانلود اپلیکیشن «زیبوک»
این درس را می‌توانید به بهترین شکل و با امکانات عالی در اپلیکیشن «زیبوک» بخوانید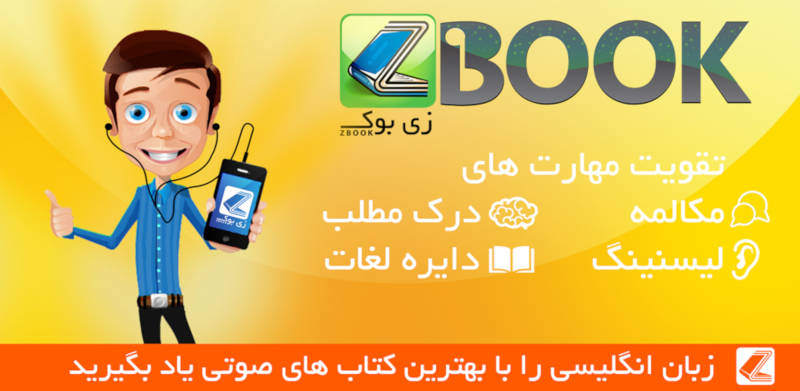 متن انگلیسی درس
Chapter four
In the marina
18 September
In the apartment, Ikemi turned the radio off slowly and sat down. There had been another hurricane warning. The hurricane was only twenty-four hours away now, and still her father had not returned. She felt sick and terribly afraid. This hurricane was a killer. Winds of 274 kilometers an hour would destroy anyone and anything. And the eight-meter storm wave that the hurricane was driving in front of it… what would happen to her father's little fishing boat if it was hit by an eight-meter wave? What would happen to her father?
The sky was getting darker now and the wind was getting stronger. Why hadn't he returned? What had happened? He was alone in his boat, somewhere out at sea, and a hurricane was coming. Maybe he was hurt, maybe the engine had broken down, maybe he was in some other kind of trouble: maybe, maybe, maybe…
She got up, threw on some clothes, and drove to the marina. The roads were very busy. People were leaving the island, planning to stay away from the coast until the hurricane had passed. In the marina all of the boats were out of the water, and most were tied down safely. One of the men who worked in the marina was tying down the last boat. He saw Ikemi and stopped for a moment.
"Hi, honey, what are you doing here? You should be going somewhere safe. There's a hurricane coming!"
"Yes, I know! But I think my father's still out at sea! He went fishing three days ago, and I haven't heard from him! He hasn't come back. Please, we've got to send somebody to look for him! He's in trouble, I know he is!"
The man shook his head.
"You aren't going to find anybody to go out with a hurricane coming," he replied. "You haven't got a chance. Everybody has their boats out of the water by now. You just get going, now." He turned back to his work.
"But I've got to find him!" Ikemi took hold of the man's arm. "I can't go and leave him out there! Please, we have to go and look for him!"
The man began to sound impatient.
"Listen, honey, I'm losing time. Your dad's got a radio on the boat. There have been hurricane warnings every hour. He must have gone someplace else, like Boca Raton. He sometimes fishes up there, doesn't he? So he just went to the nearest safe place. He'll be fine, you'll see."
"The radio! Can I use the radio in the marina office?" she asked the man. "Can I try to radio him on that?"
"If you want," he answered. "But you'd better hurry up. When I've got this boat tied down I'm going to lock up and get out of town."
The man turned his back to her and went on with his work.
Ikemi ran across the parking lot and into the office. She picked up the radio and spoke into it.
"Elizabeth, Elizabeth, Elizabeth, this is Biscayne Marina, Biscayne Marina. Over." There was no reply. She tried again.
"Elizabeth, Elizabeth, Elizabeth, this is Biscayne Marina,
Biscayne Marina. Over." Still there was no reply. The horrible silence over the radio made her feel worse than before. What had happened? Why hadn't he come back to land?
She put the radio down and went slowly back to her car. The wind was getting stronger and the waves were getting bigger. The sky was getting darker. She got into her car with a feeling of terrible, sick hopelessness. Just at that moment, her cellphone rang. She picked it up quickly.
"Hello, Daddy? Daddy? Is that you?" There was silence for a moment, then she heard Max's voice.
"No, it's me, Ikemi, it's Max. Are you OK?"
"No… no, no, I'm not! I'm not!"
"What's the matter? What's happened?" Max asked.
"It's Daddy… he went out fishing three days ago… he hasn't come back… I can't get anyone to help him… the hurricane will be here soon… oh Max, I'm so worried, I feel sick, and I don't know what to do!"
"Where are you? Ikemi! Tell me! Where are you?"
"In the marina…"
"Wait for me there! Don't go anywhere! I'll be there in ten minutes. Don't worry, we'll find him," Max said.
Ikemi put her phone away in her bag, put her head in her hands, closed her eyes, and cried. A few minutes later she heard the sound of a motorcycle stopping beside the car. She looked up and saw Max. She ran to him and threw her arms around him.
"Max! Oh, Max! Thank you for coming! I'm so happy to see you!"
Max looked at his watch.
"I came in seven minutes! Not bad! It's a good thing I've got the motorcycle - the roads are impossible. Everyone is leaving the island." He took hold of her hand. "Come on. Jump on. Let's go."
"But where are we going?" Ikemi asked.
"Were going to find your father," Max replied.
Ikemi did not ask how he was going to find Hiru. She just knew that somehow, he would. She got onto the back of the motorcycle.
"Hold on!" he shouted.
She put her arms round him and rested her head against his back. She felt more hopeful now. They drove out onto the main road off the island. The road was crowded with cars, buses, trucks and vans. Everybody wanted to leave the island as quickly as possible, but there were so many cars on the road that the traffic had stopped completely. People were getting out of their cars and looking worriedly at the traffic ahead of them. A few people were shouting angrily, and dogs shut in cars were barking. A police helicopter was flying above, but there were no policemen on the road helping the traffic. Max drove slowly past the line of cars. It took them a long time to reach the flying school. There was nobody there. Max stopped the motorcycle in front of the building.
"Wait here!" he shouted. He disappeared into the building and came out a few minutes later with some keys.
"Off we go!" He got back onto the motorcycle, and they went down a narrow road behind the school building.
"Where are we going?" shouted Ikemi.
"You'll see!" he replied.
Ten minutes later the road ended at a narrow beach. There was an old wooden jetty at the end of the beach, and beyond that, on the open water, was the oldest, dirtiest, ugliest seaplane Ikemi had ever seen.
Max stopped the bike. "Ikemi, let me introduce you to the Manatee! Isn't it beautiful?"
Ikemi looked at the plane.
"Max, are you sure that plane can fly?"
"Of course it can fly! I know it looks old. It's an old plane, but it's strong and heavy. It belongs to one of my teachers. He bought her a few months ago. It needed a bit of paint and a bit of mending, and I've been helping him."
"But… do you know how to fly it?"
Max took Ikemi's hand and led her along the jetty. At the end of the jetty he stopped and smiled at her.
"Don't worry, Ikemi. We'll be OK. It may be an interesting flight, but if your father is still out there, we'll find him. And then we'll bring him back."
---
Hiru was still at sea. He had worked on the engine for most of the night and when the first light in the stormy sky showed it was morning, he was ready to start the engine. If it did not start now, it never would. He looked quickly at the sky and tried to start the engine. The engine turned once, twice, then died. He tried again. Once more the engine came to life, turned a few times, then died. For a third time he tried.
"Come on, come on, come on!"
The engine coughed, and died. Just like yesterday. Hiru tried again and again, but he knew the engine was not going to start. Suddenly, a large wave broke over the boat and water came in. Hiru began to pump out the water. There was a lot of water, and he was tired. He had not slept that night and had not eaten since the day before. He knew he needed help. He knew that the Elizabeth might not be able to get him home this time. He pumped out the water and then turned on the radio. He picked up the radio and, holding himself against the side of the boat, spoke clearly and loudly against the screaming of the wind and the crashing of the waves.
"Mayday, Mayday, Mayday! This is the fishing boat Elizabeth, fishing boat Elizabeth…" He said where his boat was. "My engine is not working and I am in danger of sinking. I need help immediately." He listened. There was no friendly voice, answering from a boat nearby. He repeated his message, then listened again. Still there was no reply. How come there were no other boats around? There must be other fishing boats in the area, or big ships on their way into Miami. He was about to speak for the third time when he heard a voice on the radio. He turned it up and listened carefully.
"Hurricane alert, hurricane alert, all coastal areas of Florida. Hurricane Irene is passing over the island of Cuba and is expected to hit the coast of Florida in less than twenty-four hours. There may be winds of up to 274 kilometers an hour and a storm wave of eight meters or more. Everyone should leave coastal areas as soon as possible."
Hiru quietly put the radio down. Now he understood why nobody was answering his Mayday calls. There weren't any other boats around. They all knew that a hurricane was coming.
Hiru was wet, he was cold, he was tired, and he was afraid. The sky was dark and angry and the wind was blowing hard. The waves were throwing the boat around like children throwing a ball. The storm was getting worse, the wind was getting stronger, and the waves were getting even bigger as the minutes passed.
The waves were the biggest Hiru had ever seen. They were like great moving mountains of water. His eyes were red and hurt from the salt water which blew into them when he looked up. He felt sick because the waves were so big that the Elizabeth was going up and down like some wild carnival ride. They lifted the boat up as they passed under it and then dropped it like a stone. The little boat shook as it crashed down from the waves and then lay at the bottom of the wave. This was the most dangerous moment because if a wave broke over the boat, water came in. Hiru pumped the water out of the boat. But every time he did another wave broke over the boat, and Hiru had to pump the water out again. Pumping the water out was hard work, and as the waves got bigger it was taking longer and longer to pump the boat dry.
Hiru began to feel sick and very tired. The engine was dead; there was no hope of returning to Miami. He could not reach anyone by radio or phone; there was no hope of someone coming to help him. But he had to try and stay alive. That meant pumping the boat until the hurricane was over. How long did hurricanes last? Two days? Three?
"How long can I last?" Hiru wondered. He had not slept for twenty-four hours. He was hungry. He was very tired.
He was cold. His body hurt from the pumping. And above all he was angry that he was going to die stupidly and leave Ikemi to look after herself. What would Elizabeth think about that? Hiru began to pump fast. "My body is just a machine," he said to himself, "and I'm not going to let it stop working. I'm just going to keep on going till I get back home. Elizabeth, you've got to help me."
مشارکت کنندگان در این صفحه
تا کنون فردی در بازسازی این صفحه مشارکت نداشته است.
🖊 شما نیز می‌توانید برای مشارکت در ترجمه‌ی این صفحه یا اصلاح متن انگلیسی، به این لینک مراجعه بفرمایید.