سرفصل های مهم
فصل 03
توضیح مختصر
زمان مطالعه

7 دقیقه

سطح

خیلی سخت
دانلود اپلیکیشن «زیبوک»
این فصل را می‌توانید به بهترین شکل و با امکانات عالی در اپلیکیشن «زیبوک» بخوانید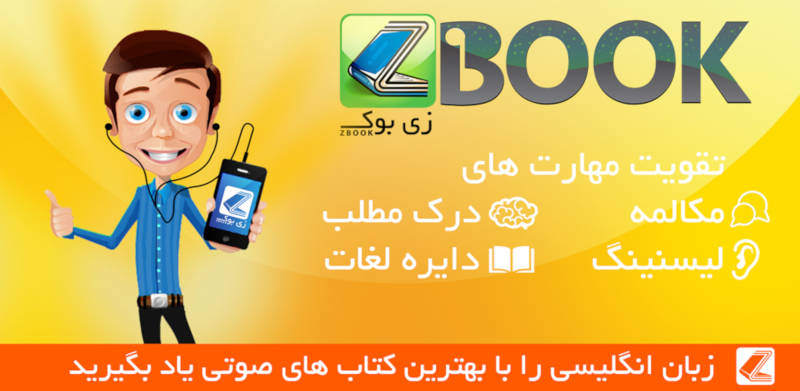 متن انگلیسی فصل
CHAPTER THREE
Kidnapped
When I woke up it was dark. My hands and feet were tied together with rope and I was in great pain. I was very confused. I knew that I was somewhere inside the ship. It was going up and down with the movement of the waves. I felt seasick.
I fell asleep again, but not long afterwards a small man woke me and held a light up to my face. I was very ill. My head hurt, I did not want to eat and I had a fever. The small man came back with the captain.
'You must do something,' I heard the man say. 'He'll die if you leave him in here.' Then the man, Mr Riach, cut the ropes and carried me upstairs. He put me at the front of the ship with the rest of the crew. Then everything went black again.
I stayed here for many days and slowly got better. Ransome told me that the ship was going to America. At this time, white men were still sold as slaves in America. I was certain that this was my uncle's plan for me; he paid Captain Hoseason to sell me as a slave in America!
Ransome then told me about the other men. Mr Riach was a good man except when he was sober. Mr Shuan, the man that really knew how to sail the ship, was only dangerous when he was drunk. He often hit Ransome when he was drunk.
One night, when Mr Shuan was drunk, he killed Ransome. Captain Hoseason told me I had to do Ransome's job. I now had to stay in a different part of the ship, with Mr Shuan. In this part of the ship they kept all the food, drink and weapons.
Later on, we all sat at a table. There was a bottle of brandy in front of Mr Shuan. He put out his hand to take the bottle but Mr Riach stopped him.
'You've already killed a boy because you were drunk!' he cried. 'Now stop!' and he threw the bottle of brandy into the sea. Mr Shuan jumped up. He looked like he was going to kill for the second time that night, but Captain Hoseason stopped him.
'Enough!' he said. 'Do you know what you've done?' he asked Shuan. 'You've murdered Ransome!' Mr Shaun seemed to understand. He sat down, covering his face with his hands.
'Well, he gave me food on a dirty plate,' he said quietly.
The captain led Shuan to his bed.
'Go to sleep.' he said.
Mr Shuan lay down on the bed and started to cry. Now I was Mr Shuan's servant. But I was happy to work because it stopped me from thinking too much about my situation.
A week went by. The weather was not good for sailing and we were not getting very far. I thought we were halfway across the Atlantic but this was not true. We were still sailing south around the west coast of Scotland.
One night it was very foggy. At about ten o'clock, I was serving dinner to Mr Riach and the captain. We heard a loud noise as the ship hit something. The two men jumped up and went to look.
'We've hit a boat in the fog!' someone said.
The other boat sank to the bottom of the sea with all the crew except one man. This man was brought onto the Covenant.
He was a small man. He wore good quality clothes and he had two guns and a sword. He and the captain looked at each other. The man told us that his name was Alan Breck Stewart. He was from Scotland - a Jacobite. He fought against the English a few years before. The English won but their soldiers, the Redcoats, were still looking for Jacobite fighters. Alan Breck was trying to get to France and escape them. He asked Captain Hoseason to take him there.
'France?' said the captain. 'No, I can't do that. But I can take you back to Scotland - for some money, of course.'
The captain sent me away to get some food for Alan Breck. When I came back, he was counting out some money on the table. The captain looked excited.
'Give me half of those coins and I'll take you to Scotland!' he said.
Alan Breck put his money away.
'I can't,' he said. 'The money is not mine, it's for my chief. I can't give much of it away but I'll give you sixty coins if you take me back to Scotland. Take it or leave it.'
'Or I could give you to the Redcoats…' said the captain.
'That isn't a good idea. Those soldiers want this money, too. They have to give it to King George. If you give me to the Redcoats, they won't let you keep any of this money.'
'Well, sixty coins it is. Let's shake hands.'
The captain left.
I cut some meat for Alan Breck and put it in front of him.
'So, you're a Jacobite?' I asked.
'Yes,' he said. 'And you? I imagine you support King George?'
'Not one or the other,' I said, because I did not want to make him angry.
'There's no more brandy,' he said. 'I want a drink for my sixty coins.'
I went to get the key to the brandy cupboard from the captain.
It was still foggy outside. I saw the captain talking to Mr Riach and I heard what they were saying. They were planning to kill Alan Breck so that they could take the rest of his money.
When I heard this, I felt scared and angry. I did not want to be on a ship with such dishonest, violent men. My first thought was to run away but I decided not to. I stepped forward.
'Captain,' I said, 'the man wants some brandy and the bottle is empty. Can I have the key to get some more?'
The men were surprised to hear my voice and turned around quickly.
'That's the answer!' said Hoseason to Mr Riach. 'David can get the guns. He knows where they are.'
Then he turned to me and said, 'Listen David, that man is a danger to the ship and we must do something about it. The problem is this, David: all our weapons are locked in the room he is in now. If I go in and take the guns, he'll know something is wrong. But if you go in and take a gun or two, he won't notice. If you do this you can have some of the money too. I'll remember this when we arrive in America.'
I agreed to help them, but really I did not know what to do. They were thieves and murderers and I did not trust them. But then what chance did one man, Alan Breck, and one boy, me, have against a whole crew?
مشارکت کنندگان در این صفحه
تا کنون فردی در بازسازی این صفحه مشارکت نداشته است.
🖊 شما نیز می‌توانید برای مشارکت در ترجمه‌ی این صفحه یا اصلاح متن انگلیسی، به این لینک مراجعه بفرمایید.