سرفصل های مهم
فصل 03
توضیح مختصر
زمان مطالعه

12 دقیقه

سطح

ساده
دانلود اپلیکیشن «زیبوک»
این فصل را می‌توانید به بهترین شکل و با امکانات عالی در اپلیکیشن «زیبوک» بخوانید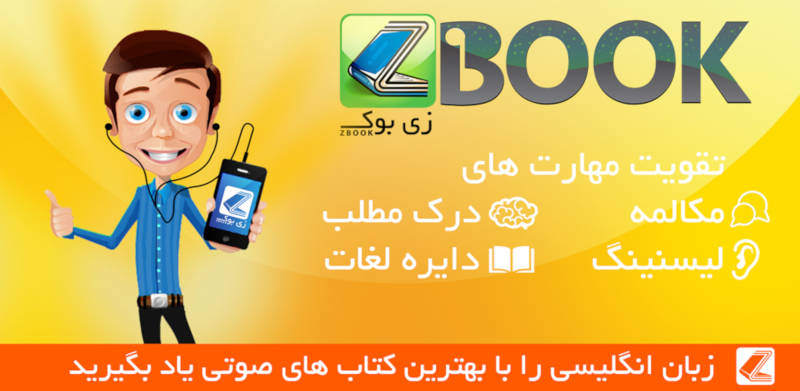 متن انگلیسی فصل
CHAPTER THREE
The First Spirit
When Scrooge woke up, it was very dark. The church clock struck twelve.
'Twelve!' said Scrooge, surprised. 'But it was after two o'clock when I went to bed. It's impossible! That clock is wrong.'
He got out of bed and went to the window, but he couldn't see much. It was dark, foggy and very cold. He went back to bed and began to think.
'Was it all a dream? Was Marley's Ghost really here?' he said to himself.
Suddenly he remembered the Ghost's words: 'The first Spirit will come at one o'clock tomorrow morning.' So he decided to wait and see. After a long time he heard the church clock.
'It's one o'clock!' said Scrooge. 'And there's nobody here!'
At that moment there was a great light in the room and the curtains of his bod opened. Yes, a hand opened the curtain in front of his face! He sat up and saw a strange person. It was small, like a child, but it was also like an old man. Its long hair was white but its face looked young. It was wearing white clothes with summer flowers on them. There was a piece of green holly in its hand.
'Are you the first Spirit?' asked Scrooge.
'Yes, I am,' the visitor replied in a quiet voice.
'Who and what are you?'
I am the Ghost of Christmas Past.'
'Whose past?'
'Your past.'
'Why are you here?'
'To help you.'
'I thank you,' Scrooge said. 'If you want to help me, let me sleep.'
'Get up and walk with me,' said the Spirit, and it took his arm.
Scrooge wanted to say that it was late, the weather was very cold, and his bed was warm. But the Spirit took him to the window.
'No, I'll fall!' Scrooge said.
The Spirit put its hand on his heart. 'If I touch you here, you won't fall,' it said.
Then they went through the wall, and suddenly they were standing on a road in the country. There was snow in the fields.
'Good Heavens!' Scrooge cried. This is where I was born! I was a boy here!' And he remembered all his old feelings about the place.
'Your lips is trembling,' said the Ghost. Are you crying?'
'No… no…' answered Scrooge. But a tear fell from his eye.
They walked along the road towards a little town with a bridge, a church and a river. Some boys came out of a school. They were laughing and singing because it was a holiday. They shouted 'Merry Christmas!' to each other.
'They are all in the past,' the Ghost said. 'They are only shadows.'
Scrooge knew all of them and he felt suddenly happy. Why did his cold eyes and heart become warm with joy? What did merry Christmas mean to him? He didn't like Christmas!
The school is not empty.' said the Spirit. 'One child is still there. He hasn't got any friends.'
'I know, I know,' Scrooge said. And there were big tears in his eyes.
They went into the school, a big, old, dark place. Inside there was a long classroom. It looked sad and empty, with only a few desks and chairs in it. A little boy was sitting at one of the desks. He was reading a book by a small fire. Scrooge sat down on a chair and cried because he knew that the little boy was himself many years ago.
That's me,' he said. 'I was left here one Christmas. Poor boy! Oh, I would like to… but it's too late now!'
'What is it?' asked the Spirit.
'Nothing. You see, there was a poor boy outside my office last night. He was singing a Christmas carol. But I didn't give him anything and I told him to go away.'
The Spirit smiled. 'Let's see another Christmas!'
Then everything changed. The boy was bigger, and the room looked older and darker. Scrooge saw himself again. He was walking sadly up and down. Then the door opened and a little girl ran in. She was younger than the boy.
'Dear, dear brother!' she said happily. And she put her arms round his neck and kissed him. 'I've come to bring you home - home, home!'
'Home, Fanny?' the boy asked.
'Yes! Home for ever and ever!" the girl laughed. 'Father is kinder now and he wants you to come home. He sent me in a coach to fetch you. Oh, you'll never come back to this horrible school! And we'll be together for Christmas! I'm so happy!'
She began to pull him towards the door.
'Bring Master Scrooge's luggage to the coach!' somebody shouted in a terrible voice.
It was the teacher, and when he came in, the boy was very frightened.
'Goodbye, Master Scrooge!' said the teacher in his terrible voice.
'Goodbye, sir,' the boy answered, trembling.
But when he got into the coach with his sister, he felt happy.
'Your sister had a very good heart,' said the Ghost. 'When she died, she left one child - your nephew.'
'Yes.' Scrooge remembered the conversation with his nephew in his office the afternoon before, and he felt bad about it.
Suddenly they were standing at the door of an office in the city. It was Christmas again.
'I know this place very well! And there's old Mr Fezziwig - alive again! Oh, dear old Fezziwig!'
Mr Fezziwig was a fat, happy man with a red face. He was working at a desk.
'Hey! Ebenezer! Dick!' he shouted. 'Stop your work!'
Scrooge, now a young man, came in with his friend Dick.
'It's Christmas Eve, boys! We must celebrate!' said Fezziwig. 'Let's stop work and close the office.'
So they put away all the books and papers and made a big fire. Then a man came in and started to play the violin. Mrs Fezziwig and the three Miss Fezziwigs arrived, and then a lot of young people came, and everybody began to dance to the music. Then there were games and more dances; cake and hot wine and more dances. And there was lots of roast beef and beer, and mince pies too. It was a wonderful party. At eleven o'clock everybody said 'Merry Christmas!' and the party finished. While Scrooge was watching all this, he laughed and sang and wanted to dance. He remembered it all and enjoyed it very much.
'You and Dick and everybody loved Mr Fezziwig,' the Ghost said to him. 'But why? That party was a very small thing. It cost only three or four pounds. So why did you all love him so much?'
'A small thing!' answered Scrooge. 'No! Fezziwig was our manager, so he could make us happy or unhappy. He could make our work easy or hard. He gave us a lot of happiness - and that was like a fortune in money!'
Then Scrooge looked sadly at the Ghost.
'What are you thinking about?' it asked.
'I… was thinking that I would like to speak to my clerk now…'
'Come, there isn't much time,' said the Ghost. 'We must be quick.'
At that moment the scene vanished and they were standing in the open air. Scrooge saw a man of about forty. It was himself again, and his face showed the first signs of the problems of business and a passion for money. He was sitting next to a young girl dressed in black. It was his fiancee Belle. She was crying quietly.
'You love something more than me, Ebenezer,' she said.
'Oh? What?'
'Money. You are afraid of life, you are afraid of the world, and so you do only one thing: make money. Then you feel more secure. Money is your passion now.'
'No,' he said angrily. 'My feelings for you haven't changed, Belle!'
'But you have changed. When you promised to marry me, you were a different person.'
'I was a boy,' he said.
'And so my love is nothing to you now. You aren't happy with me and you don't want to marry me.'
'I've never said that.'
'Not in words, no - but I know it's true. I haven't got any money so you don't want me. Well, you're free to go. I hope you will be happy.' And Belle went sadly away.
'Spirit!' Scrooge cried. 'Don't show me anymore! Take me home!'
'There's one more scene.'
'No! No more! I don't want to see it!'
But suddenly they were in a room where a beautiful young girl was sitting near a big fire. Next to her sat her mother. This was Belle, now older. The room was full of children and there was a lot of noise. But Belle and her daughter liked it, and the daughter began to play with the children. Then the father came in with a lot of Christmas presents. He gave them to the children and they laughed and shouted happily. Finally, they went to bed and the house was quiet. The father sat by the fire with his wife and daughter. Scrooge looked at them and thought: 'How sad that don't have a wife and daughter!'
'Belle,' said the husband to his wife. 'I saw your old friend this afternoon.'
'Who was it? Mr Scrooge?'
'Yes. I passed his office window and he was there. He hasn't got a friend in the world. His old partner Marley is dying.'
'Spirit, take me away!' said Scrooge.
'These things happened,' the Ghost answered, 'and they cannot be changed.'
'Please take me back! I can't watch this anymore!'
At that moment the Spirit disappeared and Scrooge was in his bedroom again. He felt very tired, so he got into bed and fell asleep.
مشارکت کنندگان در این صفحه
تا کنون فردی در بازسازی این صفحه مشارکت نداشته است.
🖊 شما نیز می‌توانید برای مشارکت در ترجمه‌ی این صفحه یا اصلاح متن انگلیسی، به این لینک مراجعه بفرمایید.