سرفصل های مهم
فصل 04
توضیح مختصر
زمان مطالعه

11 دقیقه

سطح

ساده
دانلود اپلیکیشن «زیبوک»
این فصل را می‌توانید به بهترین شکل و با امکانات عالی در اپلیکیشن «زیبوک» بخوانید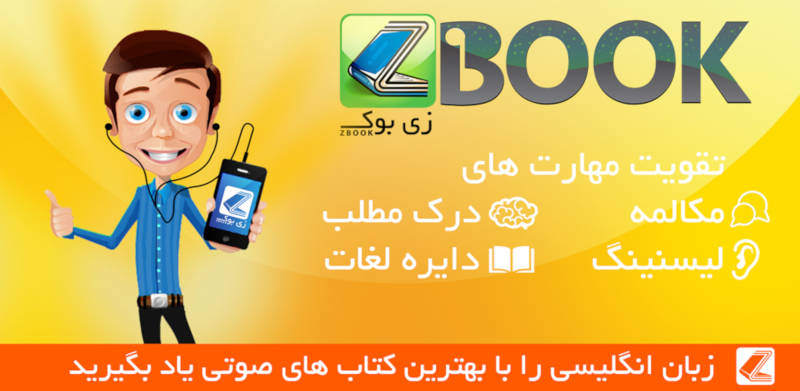 متن انگلیسی فصل
CHAPTER FOUR
The Second Spirit
Scrooge woke up, opened his bed-curtain and looked around. He was ready to see anything, but when one o'clock struck, nothing happened. After a while he saw a strong light in the next room. He got out of bed and went slowly to the door.
'Scrooge!' said a voice. 'Come in, Ebenezer!'
The room was his room, but it was different. On the walls there was some green holly with red berries, and mistletoe and ivy. In the fireplace was a great fire. On the floor there was a lot of food: turkey, goose, chicken, rabbit, pork and sausages, as well as mince pies, puddings, fruit, cakes, and hot punch. And on the sofa sat a very large man - a giant - and he was holding up a torch.
'Come in!' said the Ghost.
Scrooge went and stood in front of this giant, but he didn't look at it. He was too frightened.
'I am the Ghost of Christmas Present,' said the Spirit. 'Look at me!'
So Scrooge looked. He saw that the Spirit was smiling. It had kind, gentle eyes. There was holly round its long dark hair. Its face was young and happy.
'You have never seen anybody like me before,' it said.
'Never.'
'And you have never met any of my brothers?'
'No. How many brothers have you got?'
'More than eighteen hundred. I am the youngest.'
'Spirit,' Scrooge said, 'take me where you want. I learnt a good lesson last night.'
'Touch my clothes!'
When Scrooge did this, the room disappeared and he stood in the city streets on Christmas morning. There was a lot of snow. Some people were playing and throwing snowballs. Others were buying food in the shops. It was a busy, cheerful scene, and the bells were ringing.
Then a lot of poor people came along the street with their Christmas dinners of goose or chicken. They were taking them to the baker's shops to be cooked in the oven. The spirit took Scrooge to one of these shops and touched some of the dinners with its torch.
'What are you doing?' Scrooge asked.
'I am making these dinners extra good so the people will be happier,' it replied, smiling.
After a while Scrooge followed the Ghost to the suburbs of the city. They went to the house of Bob Cratchit, his clerk. The kind Ghost touched the house with its torch. Then they went in. Mrs Cratchit and her daughter Belinda were preparing the table for Christmas dinner. Young Peter Cratchit was helping them. Suddenly two little Cratchits ran in and shouted that the goose was ready at the baker's. Then the oldest daughter Martha arrived, and after her came Bob with his little son Tiny Tim on his shoulder. The child was a cripple and he walked around on a small crutch.
Young Peter went to fetch the goose. When he came back, all the children in the family shouted 'Hurray!' because they didn't often eat goose. Belinda made some apple sauce; Mrs Cratchit prepared the potatoes and the gravy; Martha put the hot plates on the table. Finally, everything was ready. When Mrs Cratchit cut the goose, everybody cried 'Hurray!' again, and Tiny Tim hit the table with his knife. The goose was small, but they all said it was the best goose in the world and ate every bit of it. Then Mrs Cratchit brought in the Christmas pudding with brandy on it. She lit the brandy with a match, and when they were all eating, they said, 'Oh, what a wonderful pudding!' Nobody said or thought that it was a very small pudding for a big family.
After dinner the Cratchits sat round the fire. They ate apples and oranges, and hot chestnuts. Then Bob served some hot wine.
'A Merry Christmas to us all!' he said.
'A Merry Christmas!' the family shouted.
'And God bless everyone!' said Tiny Tim in his weak voice.
He sat very near his father. Bob loved his son very much and be held Tiny Tim's thin little hand.
'Will Tiny Tim live, Spirit?' Scrooge asked.
'I see an empty chair,' replied the Ghost, 'and a small crutch. But not Tiny Tim. If the future does not change, the child will die.'
'No, no!' said Scrooge. 'Say he will live, kind Spirit!'
'If the future is not changed, he will not see another Christmas. But you think that's a good thing, don't you? You said there are too many people in the world.'
Scrooge didn't answer and he didn't look in the Ghost's eyes. He felt very bad.
'Those were wicked words, Ebenezer Scrooge,' the Ghost continued. 'Do you think you can decide who will live or die? Are you better than this poor man's child, or millions like him? Perhaps you are worse in God's eyes!'
Scrooge trembled and looked at the ground. Suddenly he heard his name.
'Mr Scrooge! Let's drink to Mr Scrooge!' It was Bob Cratchit and he was holding up his glass.
'Drink to Mr Scrooge!' said Mrs Cratchit angrily. 'Drink to that hard old miser! What are you saying, Robert Cratchit?'
'My dear - the children. It's Christmas Day.'
'I know that, but I would like to tell Mr Scrooge what I think of him! You know how bad he is.'
'My dear, it's Christmas Day.'
'Well, I'll drink to him because it's Christmas. A Merry Christmas and a Happy New Year, Mr Scrooge! - But you won't be merry or happy, I know.'
The children drank to Scrooge too, but his name was like a dark shadow in the room and for a few minutes they were silent. Then they told stories and sang songs, and they felt better. The Cratchits were poor and they looked poor. Their clothes were old; there were big holes in their shoes. Bob Cratchit's salary I was very small. He never had enough money and there was never much food in the house. But the family was contented now because it was Christmas. Scrooge watched them carefully. He listened to them well. And he looked at Tiny Tim very often before the family scene vanished.
It was dark now, and snow was falling. Scrooge and the Ghost walked along the streets and saw great fires in the houses, where families and friends were enjoying Christmas together. The Ghost was happy to see the celebrations. It laughed, and where it passed, people laughed too. And then Scrooge heard a loud, happy laugh. It was his nephew's. He saw him in a bright, warm room. When his nephew laughed, the other people in the room laughed with him.
'He said that Christmas was a humbug!' the nephew laughed. 'And he believed it too!'
'He's stupid and bad, Fred,' said his wife.
'Well, he's a strange man, and he isn't very happy.'
'But he's very rich, Fred.'
'Yes, my dear, but he doesn't do anything with his money. He doesn't help others, and he lives like a poor man.'
'Nobody likes him. I don't like him. He makes me angry.'
'I'm not angry with him. I feel sorry for him because he doesn't enjoy his life. He never laughs. He didn't want to eat with us today, but I'm going to ask him every year. I'll say, "How are you, Uncle Scrooge? Come and eat with us.'"
Then they played some music and sang. After that, there were games. When they played twenty questions, Scrooge forgot that they couldn't hear him and he shouted his answers. Then his nephew thought of something and everybody asked him questions.
'Is it an animal?'
'Yes.'
'Does it live in the city?'
'Yes.'
'Is it a horse?'
'No.'
It wasn't a dog, a cat or a pigeon. It made horrible noises, sometimes it talked, and nobody liked it.
'I know what it is!' shouted Fred's wife. 'It's your Uncle Scro-o-o-o-oge!'
She was right.
'A Merry Christmas and a Happy New Year to the old man!' said Fred.
Scrooge wanted to say this to Fred, but the scene vanished and he and the Ghost travelled again. Scrooge noticed that the Spirit looked older. Its hair was grey now.
'Is your life so short?' he asked.
'Very short. It ends tonight at midnight. It's eleven forty-five. I haven't got much time. Look - look down here!'
The Spirit opened its coat and Scrooge saw two children on the ground, a boy and a girl. They were very thin. Their clothes were old and poor, and they were trembling with cold. They looked very hungry. Their eyes were sad. They looked older than children and they were ugly, like monsters. Scrooge was shocked.
'Are they yours?' he asked.
'No. They are Man's. They belong to humanity.'
'Haven't they got a house or a family?'
'Aren't there a lot of prisons?' the Spirit replied. 'And aren't there any workhouses?'
'Oh, no - no! Those are my words!' Scrooge cried.
The church clock struck twelve. He looked around for the Ghost but it wasn't there. Then he remembered old Jacob Marley's words: 'The third Spirit will come at twelve midnight.'
مشارکت کنندگان در این صفحه
تا کنون فردی در بازسازی این صفحه مشارکت نداشته است.
🖊 شما نیز می‌توانید برای مشارکت در ترجمه‌ی این صفحه یا اصلاح متن انگلیسی، به این لینک مراجعه بفرمایید.