سرفصل های مهم
فصل 03
توضیح مختصر
زمان مطالعه

20 دقیقه

سطح

ساده
دانلود اپلیکیشن «زیبوک»
این فصل را می‌توانید به بهترین شکل و با امکانات عالی در اپلیکیشن «زیبوک» بخوانید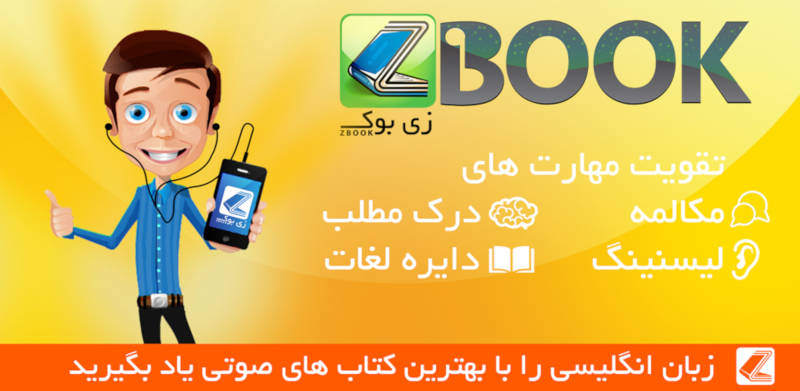 متن انگلیسی فصل
Special Clay
Emilio Lopez was a boy with problems.
His family was poor and they didn't know what to do with him. He was thirteen years old, but his parents still couldn't find the right school for him. Not anywhere in Cleveland, Ohio in the USA. So far, not one of the schools wanted to have Emilio. They just couldn't help a boy with his 'difficulties'. That's what the schools all said.
Emilio was not a bad boy. He just got very angry sometimes. He got angry when he didn't understand things. He didn't like things that he couldn't understand. Not understanding something made him afraid and being afraid made him angry. He was a big boy for his age, too. His teachers didn't find it easy to stop him when he got angry. But he wasn't the kind of boy who liked to get into fights. No, he usually broke things or sent furniture flying across the room. But breaking things could be dangerous. He could hurt somebody - or himself - doing things like that.
His parents were very unhappy about their son. They wanted to do the best for him. But they knew that, one day, he could get into real difficulties. Then a doctor from a university came to see Emilio. He was somebody who knew all about the kind of problems Emilio had. He said Emilio needed special help.
The doctor said Emilio needed to go to a special school where there were young people like him. The students lived at the school. His parents were pleased to hear that the school was free. It was also good for them for Emilio to be away from home for a while. His father and mother loved Emilio, but they also had three other children to look after.
Emilio didn't say a lot but everybody knew he was intelligent. He found it difficult to make friends or talk to people. He wanted to talk - everybody knew that. But there was something that stopped him. It was like there was a wall there that was too high for him to get over. This wasn't easy for him, and sometimes not being able to say what he meant made him angry. That was the biggest problem.
Then there were other times when Emilio couldn't stop talking. But the things he talked about were things few people wanted to know about. When Emilio got interested in something, he talked about nothing else. And Emilio got interested in things like car numbers. Or railway trains. Or the names of all the players in his favourite baseball team for the last thirty years. This made it difficult for anybody to have a real conversation with Emilio. Most people got very bored after the first half hour. And when people got bored, Emilio got angry.
The special school was on the far side of Cleveland. It was a nice place and the teachers were kind, too. They taught all of the usual things at the school but the classes were a lot smaller. Things didn't look very different to Emilio - at first. And, at first, he was just the same as ever. After a while, he found he liked math's and science. But his favourite class was drama.
The teacher Emilio liked best was Mrs McFee, the drama teacher. She was small and round and she was sixty-three years old. She had white hair and a big smile. Emilio was tall and thin. He had black hair and a sad look on his face.
Emilio was a lot taller than Mrs McFee. Teacher and student couldn't be more different to look at.
But they liked each other at once.
Mrs McFee's drama classes let Emilio be himself. He could be angry if he wanted. It was OK. But that didn't happen very often now. Mrs McFee made everything into a game they could all play. Everybody knew what to do in her classes. Emilio liked that. He liked things he could easily understand. He also liked the games they played in the drama classes. His favourite game was one Mrs McFee called 'special clay'. In the school pottery classes Emilio used real clay to make things. But Mrs McFees special clay was different.
'Right,' Mrs McFee told the students. 'Here is some special clay. Why is it so special? I'll tell you why: it's because you can make it into anything you like. It can be big; it can be small. It can be a car, a baseball bat - anything. But, most of all, you must see the thing in your head just as if it was in front of you. Then, in a very careful way, you make the thing with your hands. After that, you show us how to use it. Then, once you've finished, you just make the thing small again and put it back into your pocket.'
But Mrs McFee had no clay. There was nothing there. Her hands were empty. But nobody ever said so. It was all real to them at the time. Emilio believed it more than anybody. He was always most careful to make things just right. And when his car or his boat or his guitar was ready, it was just as if it was really there. And not just for Emilio - everybody else in the class believed it, too. Until the game was over. For those few minutes Emilio couldn't be happier.
Things got better for Emilio. Nobody said he could be just like everybody else. But, for the first time ever, Emilio felt he could do something with his life. To Emilio and everybody who knew him, that meant a lot.
Mrs McFee's drama classes also helped Emilio with his anger. Before then, his anger was like a wall in front of his mind. It was a problem he couldn't get over. But now, at last, his anger was a problem he could do something about.
Emilios teachers soon found that he was very good at pottery. He could make things out of clay that were quite beautiful. He made little people and animals that looked just like the real thing. But you always knew they were made by Emilio. There was something about them that you couldn't mistake for anyone else's work.
By the time Emilio was nearly sixteen he was doing very well at school. He still had problems, but he was much better than before. He was also becoming well-known as a good young potter. People already wanted to buy the things he made. He could make quite a lot of money from pottery, everybody was sure. Mrs McFee knew Emilio could learn to be a great potter. All he needed was the right teacher. Mrs McFee wanted to make sure he got that teacher.
She had a friend who was a well-known potter. His name was Grover Jackson and he had a pottery studio which was next to Lake Erie. Grover was the best potter she knew - and a good teacher. He made the kind of things in clay that Emilio loved. Grover also liked to see good young potters work at his studio.
Mrs McFee and his parents took Emilio to see Grover. The boy and the potter liked each other right away. Grover said Emilio could be a fine potter. Emilio could work with him. He could learn from him and stay in a room at his studio. He said Emilio could sell anything he made and could make some money. This was good news for Emilio and his parents. Emilio, of course, loved the studio and couldn't wait to start work.
But first he had to go home and get his things ready.
Mrs McFee had a big green and white car. It was thirty years old and people often told her to get a new car. But she never did. She liked old things. She said she could take Emilio and his things to Grovers studio in her old car. There was lots of room in it. Emilios parents liked Mrs McFee and were happy for her to help.
The day came, at last, when Emilio was ready to go. He knew how important this day was, not only to himself but to his family as well. And, of course, to his good friend Mrs McFee. Thanks to her, he wasn't just another boy with problems. That's what he thought. And he was probably right.
Emilio still had some problems of course. Talking to people still wasn't easy for him, but he could look after himself now. He could cook and clean, and knew how to drive a car.
It was still early in the morning when Mrs McFee's old green and white car arrived. Emilio and his family were already waiting outside. His family were all feeling both sad and happy, at the same time. Emilio felt the same way - he was sad to leave but happy to go. Emilio put his few things into the car. After saying goodbye to his family, Emilio and Mrs McFee were off.
The pottery studio was about an hour's drive away from Emilio's home. Everything was fine. Mrs McFee was a careful driver and the day was warm. Soon they could see the blue waters of Lake Erie through the open windows of the car. But, after a while, the waters of the lake began to turn grey. The sky became dark. It began to rain. Mrs McFee turned her car into the road that led to Grover's studio. She knew they were now only a few kilometres away.
The rain didn't stop. It got worse. They closed all the car windows. Soon the heavy rain made it very difficult to see the road. Mrs McFee slowed down as she looked for a good place to stop the old car. But the young man in the fast sports car behind her didn't slow down until it was too late. The sports car hit the back of Mrs McFee's car. Both cars then came to a stop at the side of the road.
Emilio was lucky. His seat-belt kept him safe. He looked at Mrs McFee. She was still wearing her seat-belt but her eyes were closed. Emilio didn't know what to do. At first he felt angry like he did when he was at school. How could something this bad happen? Why now? But he knew he mustn't get angry. He must do something - but what?
He got out of Mrs McFee's car and looked at the sports car. He saw that the driver was not much older than him.
There was blood on the drivers face and his eyes were closed. Emilio knew he must get help. Mrs McFee didn't have a mobile phone. She didn't like them. Did the young man have a phone with him? He looked. Yes! There was a phone on the floor of the sports car. But it was broken.
At first, Emilio thought of waiting for another car to come and stopping it. But the road was quiet and not many cars used it. It could be a long time before a car came and he didn't have time. No, he must do something himself. The rain stopped. Emilio thought hard. Perhaps he could drive one of the cars.
The sports car was no good, but Mrs McFee's car looked OK. Maybe he could take the young man and Mrs McFee to the pottery studio in it. Grover Jackson could get help for them then.
Emilio looked carefully at Mrs McFee's car. One of the back tyres was no good. The other tyres looked OK. He didn't know how badly hurt the sports car driver and Mrs McFee were. He must get them to Grover's studio. But how? He needed one more wheel but there wasn't one. He felt his anger again.
Then Mrs McFee's voice spoke to him inside his head.
You must see it in your head, just like it was in front of you. Then, in a very careful way, you make it with your hands…'
Of course! All his anger was gone. He knew what to do.
---
When Grover Jackson saw young Emilio Lopez driving Mrs McFees car up to the pottery studio, he knew something was wrong. He called for help right away.
Fifteen minutes later, Grover and Emilio were talking to two policemen. Mrs McFee was getting into an ambulance. The young man from the sports car was all right - thanks to Emilio. The police all said that Emilio was a fine young man. Emilio was trying to tell them what happened. They were asking him a lot of questions.
One of the policemen said that you could not drive Mrs McFees car with only three wheels. But Grover was sure he saw four wheels on the car when it arrived. The policeman said, 'I'm sorry, sir, but there are only three wheels on the car.'
But Grover just knew he saw four wheels on the car. Yet, when he looked again, he saw only three wheels. Why was that? What happened? Could Emilio tell him where the fourth wheel came from? Where was it now?
'Hey!' Mrs McFee shouted from the ambulance. She was fine, but she wasn't going anywhere without seeing Emilio first. She told the police that the hospital could wait a little longer for her.
Emilio wasn't the kind of boy to put his arms around people he liked. He just gave a big smile when he saw her. The smile told Mrs McFee all she needed to know. Grover put his arms around her and laughed.
Grover told Mrs McFee about the fourth wheel. She looked very interested but said nothing. Then Grover asked Emilio about the wheel.
Emilio answered by putting his hand on his pocket.
Emilio knew the car needed another wheel. Then he remembered Mrs McFee's drama classes:
'You must see it in your head just like it was in front of you. Then, in a very careful way, you make it with your hands.'
All it needed was for him to believe. So he made the wheel. And he did believe in it. And it did work, just like she told him. And, when the job was finished, he put it back into his pocket.
So Emilio spoke just two words to answer Grover.
Grover Jackson thought he knew a lot about clay. But he didn't understand the answer Emilio gave.
Emilio knew. He and Mrs McFee knew. They both laughed as they said the words again together - special clay.
مشارکت کنندگان در این صفحه
تا کنون فردی در بازسازی این صفحه مشارکت نداشته است.
🖊 شما نیز می‌توانید برای مشارکت در ترجمه‌ی این صفحه یا اصلاح متن انگلیسی، به این لینک مراجعه بفرمایید.