سرفصل های مهم
فصل 04
توضیح مختصر
زمان مطالعه

7 دقیقه

سطح

خیلی ساده
دانلود اپلیکیشن «زیبوک»
این فصل را می‌توانید به بهترین شکل و با امکانات عالی در اپلیکیشن «زیبوک» بخوانید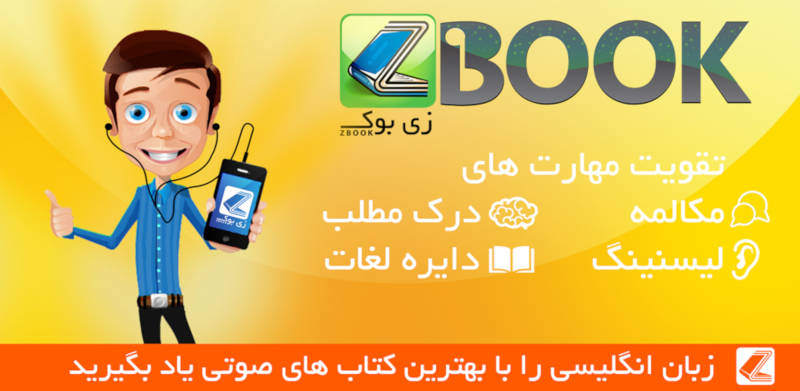 متن انگلیسی فصل
CHAPTER FOUR
An accident in the gym
The next evening, after work, Cristina was doing exercises in the gym. Twenty-eight, twenty-nine, thirty… her stomach began to hurt, but she did not stop. She was working hard. She wanted to feel as good as she did before the accident. She decided to stay longer that evening and do a few more exercises. She was finding it hard to stay in the flat in the evenings this week. She couldn't sit quietly and watch television or listen to music. In less than twenty-four hours she had to be at Ezeiza Airport and she had to be ready for every question Philippe Maudet could ask.
She looked around the gym. It was crowded and most of the machines were busy. There were more new health clubs in the city of Buenos Aires than new restaurants. Spring was especially busy as people were beginning to think of the summer and going to the beach.
Cristina went into the weights room. It wasn't crowded in there. You could always find a quiet place around five o'clock. Cristina chose her weight and lay on her back. She didn't look behind her but she knew that there was somebody else there. She closed her eyes and thought about her favorite painting, the one in her office. This usually helped her to lift the weight. She thought about that field of red flowers, but once again the picture in her head of the painting gave her a strange feeling. The red flowers made her feel afraid. She decided to think about home. That was better. After a few minutes she was ready to lift the heavy weight above her head.
Daniel, the gym manager, sat in his office looking out of the door towards the busy gym. He was thinking about Cristina. She was the kind of person he liked and he felt they could be friends. Daniel had a girlfriend in his home city of Rosario and he was finding life very quiet without her. He had a cousin in Buenos Aires and sometimes they went out for a pizza together and then went dancing on Friday or Saturday evenings. But Daniel wanted to find some friends of his own and start to build a life in the city center. Cristina was the first person he wanted to make friends with. He wanted to ask her to go out for a pizza that weekend…
Suddenly, Daniel heard a shout. He got up quickly and ran out of his office. Somebody was hurt in the weights room. People were already there. Daniel looked down and saw the long black hair of the girl on the floor. It was Cristina.
'Are you OK?' Daniel asked. 'I'll call an ambulance.'
She wanted to get up. Her arm was hurt but she didn't want to stay on the floor. She got up slowly and moved away from the people.
'I'm OK,' she said to Daniel. 'I don't need anything. It's just my arm.'
Daniel took her slowly to his office and gave her a chair. 'Sit here and rest for a moment,' he said.
After a short time, Cristina looked a little better. 'I feel much better. I don't need an ambulance.'
'Are you sure?'
'I just want to go home,' Cristina said.
'OK, but could you tell me what happened?' Daniel said. 'It's important that I know.'
'I'm not really sure,' Cristina said quietly. 'I think the weight fell but I moved just in time. It hit my arm. Maybe it was too heavy for me.'
'Accidents do happen sometimes,' Daniel said. 'The important thing is that you're all right.' Daniel then went to look around the weights room. He looked at the heavy weight on the floor. 'Cristina must be strong,' he thought.
He went back to his office. He wasn't sure that Cristina was telling him everything about the accident. Her face was very white and she looked afraid.
'Are you sure the weight fell?' he asked.
'No, it didn't,' Cristina said quietly. 'Somebody pushed the weight. I saw it and moved just in time.'
'Could it be true that somebody wanted to hurt her?' Daniel thought. He wanted to find out who was in the gym that evening. Everybody who came to the gym showed their health club card to the receptionist and the number went into the computer. He could look at the computer and see who came in that day. He could also see how many day tickets were bought that morning. But he couldn't know who bought the day tickets. First, he needed to help Cristina home.
'Can I give you a ride home in my car?' he asked.
'No, thank you, I prefer to walk. The air will be good for me,' Cristina answered. Then she stood up. She didn't feel well. 'Maybe that ride is a good idea,' she said.
Before Daniel left the office, he spoke quickly to Florencia. He asked Florencia to try and remember anything she could about visitors to the gym that week. 'I'll be here early in the morning. Maybe you can tell me then what you remember,' he said to Florencia as he left the gym.
Cristina was a little afraid. She wasn't sure about going in Daniel's car. He looked kind and friendly but she didn't even know his full name. She was going to say that she wanted to walk, but then he said, 'Don't worry. I just want to be sure that you get home safely.'
Cristina got in. She wasn't afraid now. 'I think I've found my first friend in the city,' she thought as he drove her home.
مشارکت کنندگان در این صفحه
تا کنون فردی در بازسازی این صفحه مشارکت نداشته است.
🖊 شما نیز می‌توانید برای مشارکت در ترجمه‌ی این صفحه یا اصلاح متن انگلیسی، به این لینک مراجعه بفرمایید.