سرفصل های مهم
فصل 06
توضیح مختصر
زمان مطالعه

7 دقیقه

سطح

خیلی سخت
دانلود اپلیکیشن «زیبوک»
این فصل را می‌توانید به بهترین شکل و با امکانات عالی در اپلیکیشن «زیبوک» بخوانید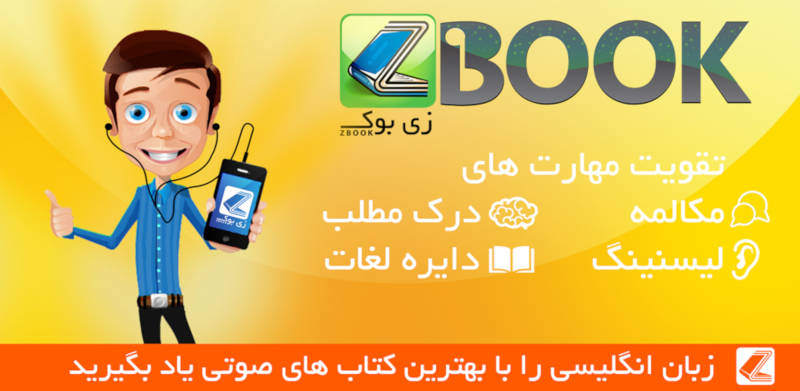 متن انگلیسی فصل
CHAPTER SIX
Meeting someone special
Cristina got into a taxi at eight o'clock. It was only about thirty-five kilometers to the airport, but she knew there would be a lot of traffic. She sat in the back of the taxi and she thought about Philippe Maudet. What did he look like? She knew his voice well but she didn't know much else about him. In her bag she had a large piece of paper with "P. Maudet" written on it. She thought she would need it if the airport was very crowded.
She arrived at the airport early but she saw that the plane was also early. Philippe could be there at any moment. She found a good place to stand and she held the paper up in her hand. She watched and waited. After a few minutes, a man stopped in front of her and said, 'Cristina, thank you for coming. I'm very happy to meet you.'
The first thing she saw were two very dark brown eyes smiling at her. Cristina smiled at the young Frenchman standing in front of her. She shook the man's hand.
'How was your flight, Philippe? I'm sure you must be tired. We'll go to the hotel and you can rest before we go to the museum,' she said.
'No, no, that's not necessary,' replied Philippe. 'I'm fine and I want to see the museum. Let's go straight there. I'd just like a cup of coffee and then I'll be ready for work.'
There was a good coffee shop near the museum. They could get out of the taxi in Plaza Francia, thought Cristina, drink some coffee and then go into the museum.
Cristina liked Philippe. He seemed the kind of person she could enjoy spending time with. She had the feeling the day was going to be all right.
The taxi driver was waiting outside the airport building. The driver smiled at Cristina and put Philippe's small suitcase in the back of the taxi. Cristina and Philippe got in. The sun was just getting warm as the taxi turned into the Avenida del Libertador. Cristina could see Plaza Francia in front of them. She asked the taxi driver to stop. She then paid him while Philippe took his bag out of the taxi and found a table outside in the sun. He sat down and put on his sunglasses. He looked at all the young people around. He could see they were students and remembered that it was Students' Day.
Cristina turned around and looked at the good-looking man waiting for her at the table. She sat down and the waiter came to take their order. At a quarter past ten they were sitting with coffee and churros. They talked for some time about their lives and their work and their love of Impressionist paintings.
Cristina and Philippe spent the day in meetings with the museum director, Leonardo Martinez, and other people who worked at the museum. It didn't open to the public until half past twelve so they could have meetings and look around the museum easily.
Just before she had to give her talk Cristina ran to the toilets and took some medicine. Her arm was beginning to hurt badly, but she soon forgot about it as she talked about the exhibition.
She felt that Philippe was happy, but she couldn't talk to him very much at lunch. They walked to a restaurant Campos del Pilar, near the museum, with everybody from the meeting. They chose Argentine beef and watched while it cooked on the fire in the center of the restaurant. Cristina was at the opposite end of the table to Philippe. She watched him talking and laughing with everybody. She could see that everybody liked him. She liked him too.
After the afternoon meeting, Philippe and Cristina were ready to leave the museum. Cristina was really very tired but she wanted to look after Philippe during his stay in Buenos Aires.
'How about dinner?' she asked.
Philippe smiled. 'I'm really sorry, but I'll have dinner in the hotel tonight, if it's OK. I'm so tired. I think I'll try and get some sleep. Can we go out tomorrow evening?'
'Of course,' Cristina said. 'I'll take you to the hotel now. We have a busy day tomorrow.'
'Thanks,' Philippe replied. 'Maybe after tomorrow's meeting, you can show me around your city a little. I'm looking forward to seeing it.'
Cristina took Philippe to his hotel in a taxi. 'See you tomorrow. I hope you sleep well,' she said. She watched him walk through the front doors of the Sheraton Hotel. She wanted to stay and talk to Philippe Maudet. She wanted to have dinner with him and find out more about him. She thought he was wonderful.
When Cristina got home she couldn't stop thinking about Philippe. She smiled to herself. She listened to her phone messages. There were two from Daniel. He wanted to know how she was feeling and he wanted to talk to her about the accident. 'Daniel is a nice man,' she thought. And she felt happy. She tried to forget about her arm but it was hurting badly again. She took some more medicine and sat on her bed. She looked up at the picture of red poppies in Monet's painting on the wall of her bedroom. The picture made her feel strange again. There was something wrong, but she didn't know what it was. She lay in bed for a long time before she fell asleep.
There were two other people who couldn't sleep that night: Roberto and Carlos. They were talking. Roberto was angry with himself, but Carlos understood. 'I couldn't kill her myself,' he said. 'It's easy to talk about killing, it's a different thing to do it. We must make a new plan. A plan that's not so difficult. A plan where we don't have to go too near her ourselves.'
'But I almost did it,' Roberto said. He couldn't understand why he hadn't pushed the weight down harder. He had stopped for one second. In that second, Cristina had moved away from the falling weight.
مشارکت کنندگان در این صفحه
تا کنون فردی در بازسازی این صفحه مشارکت نداشته است.
🖊 شما نیز می‌توانید برای مشارکت در ترجمه‌ی این صفحه یا اصلاح متن انگلیسی، به این لینک مراجعه بفرمایید.