سرفصل های مهم
فصل 07
توضیح مختصر
زمان مطالعه

8 دقیقه

سطح

خیلی ساده
دانلود اپلیکیشن «زیبوک»
این فصل را می‌توانید به بهترین شکل و با امکانات عالی در اپلیکیشن «زیبوک» بخوانید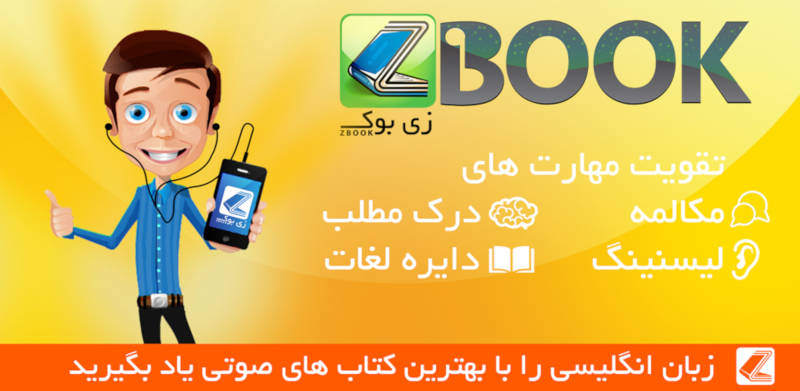 متن انگلیسی فصل
CHAPTER SEVEN
A bad night in town
At seven o'clock the next morning the phone rang in Cristina's flat. It rang many times before Cristina answered. She took a long time to wake up.
'Hello. Who is it?' she asked at last.
'Cristina. It's me, Daniel. Are you OK? You didn't phone me back yesterday. Is everything all right?'
'Well, I'm fine, but I don't like this feeling that somebody is trying to hurt me.'
'That's why I'm phoning you. Do you want to go to the police with your story?'
'I don't think so. I know I saw the man in the gym who pushed the weight. But I don't think I could tell the police what he looks like. I don't know him.'
'OK,' Daniel said. 'But I'm worried about you, Cristina. Would you like to come to the club tonight and talk about it?'
'I'm sorry. I have to go out. But I can probably come to see you quickly after work,' Cristina said.
'OK. See you later, then,' Daniel answered.
'Thanks for thinking of me.' Cristina meant it. Daniel was very kind to her.
Cristina got ready and walked to the museum. She arrived a few minutes before eight thirty but it was not quiet. The museum was full of life. Cristina sat in her office for a moment. Three people looked in through the door at her.
'Hi, Cristina. Great talk yesterday.'
'Everything's going really well, Cristina.'
'Hi, Cris. Good luck today.'
There were smiling faces and kind words everywhere. She heard Philippe Maudet's voice outside her office and went out to meet him.
Cristina and Philippe spent another day in meetings. After lunch, Philippe showed the museum directors photographs of the paintings he wanted to bring to Buenos Aires. He had a photograph of the painting with the red poppies, the same painting that Cristina had in her office and her bedroom. Cristina took the photograph in her hand. Suddenly she felt cold and sick. She didn't know why. This was her favorite painting. It was strange that it was making her feel like this. She passed it quickly to the person on her left.
At half past five Philippe turned to Cristina and said, 'How about our walk around the city? Is it still OK?'
'Yes, of course. Do you need to go back to your hotel? I could meet you there if you want,' said Cristina.
'No, there's no need. Let's go now,' answered Philippe. He took his jacket and followed Cristina out of her office.
The two of them left the museum and walked down Avenida del Libertador. Cristina showed Philippe the Recoleta Cemetery. She told him the story of General San Martin who was the "Libertador", the man who made Argentina free.
And there above the buildings and the trees you can see the top of the English Tower,' Cristina said. 'It's the same as Big Ben in London. The British people who lived in Buenos Aires gave the tower to the city in 1910.' Philippe smiled. 'You'll want a tower like the Eiffel Tower from me before I leave,' Philippe said.
'No I'll be happy with thirty-seven Impressionist paintings.' Cristina smiled and they walked on down the Avenida.
As they walked, Cristina decided to stop at the gym so that she could talk to Daniel quickly. Then they could get a taxi and drive around the center a little. They could drive to Plaza de Mayo and see the famous buildings there, then come back to have a drink in a bar in the Plaza San Martin. After that they could walk on to the new area of Puerto Madero. She wanted to take Philippe to the restaurant where her father took her on the day she got the job at the museum. Then after dinner they could go to San Telmo and see a tango show at El Viejo Almacen. She couldn't let Philippe leave without hearing the real music of Argentina.
Soon they were outside the Recoleta Health Club.
'This is the gym I go to,' Cristina explained to Philippe. 'I had an accident in here two days ago and I need to talk to the manager for just a minute. Do you mind if we go in for a moment?' Cristina asked Philippe.
'That's fine. I'd be interested to see inside,' said Philippe.
They went in and walked past Florencia, the receptionist. She smiled at Cristina but stopped Philippe. 'Excuse me,' she said. 'I need to see your club card, if you don't mind.'
'He's a friend of mine,' said Cristina. 'We just wanted to talk to Daniel for a moment.'
'I'm sorry. That's OK,' said Florencia and she phoned Daniel's office to tell him he had visitors.
Cristina found Daniel and introduced him to Philippe. They talked for a moment about the gym and their jobs. Then Daniel turned to Cristina. 'I wanted to show you the names of people who came here in the last few days. The only problem is that we don't have the names of the people who bought day tickets.'
Cristina looked at the names but there was nobody she knew. 'I'm sure I don't know the man,' she said. 'I didn't see him clearly but I'm sure I don't know him.'
'OK,' said Daniel. 'Florencia isn't sure either, but I'll talk to some more people. Maybe somebody else saw this man.'
'Thanks, Daniel,' said Cristina. 'I'll see you soon.
'Nice to meet you,' Philippe said to Daniel. Daniel shook his hand and smiled.
'And you,' he said. Daniel watched the two of them leave. He would like to be with someone tonight and thought about his girlfriend back in Rosario.
Cristina and Philippe walked out of the front door of the gym together. 'Let's get a taxi to the Plaza de Mayo from here,' said Cristina.
'OK, and on the way you must tell me more about this accident,' said Philippe. 'It sounds like a strange story.' They stopped at the side of the road to look for a taxi. There were always black and yellow taxis around but sometimes it was difficult for them to stop in the heavy traffic.
Suddenly an old Peugeot 504, which was parked on Avenida del Libertador, started and drove towards them. Cristina was looking for a taxi when she saw the Peugeot coming right at them. She shouted and pulled Philippe back from the road, but it was too late - the car hit Philippe and then drove away along the Avenida.
مشارکت کنندگان در این صفحه
تا کنون فردی در بازسازی این صفحه مشارکت نداشته است.
🖊 شما نیز می‌توانید برای مشارکت در ترجمه‌ی این صفحه یا اصلاح متن انگلیسی، به این لینک مراجعه بفرمایید.