سرفصل های مهم
فصل 08
توضیح مختصر
زمان مطالعه

8 دقیقه

سطح

خیلی ساده
دانلود اپلیکیشن «زیبوک»
این فصل را می‌توانید به بهترین شکل و با امکانات عالی در اپلیکیشن «زیبوک» بخوانید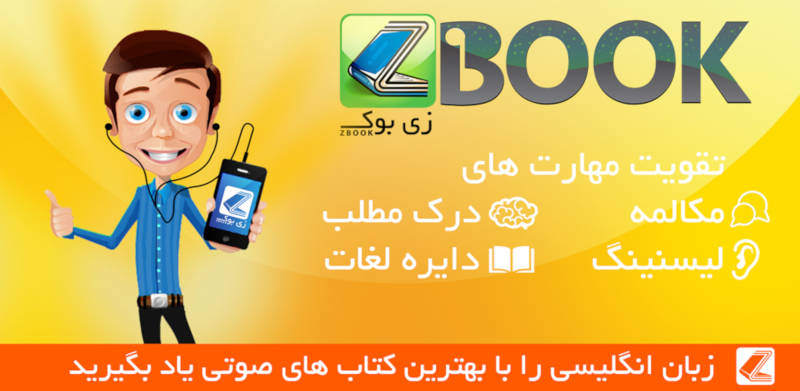 متن انگلیسی فصل
CHAPTER EIGHT
Getting help
An hour later Cristina was sitting on a chair in Philippe's hospital room. She was listening to the doctor, who was talking to Philippe. The doctor told Philippe that he was lucky. His leg was badly cut but not broken. The doctor's words gave Cristina a strange feeling. When she was in the hospital the doctor had used the same word: "lucky".
She stood up and looked out of the window. The street below looked the same as on any other day. 'Is it me?' she thought. 'Is it bad luck or is somebody really trying to hurt me?'
The doctor left and Cristina said, 'It wasn't a great evening in the city, I'm afraid. How are you feeling?'
There was no color in Philippe's face. 'I'm OK,' he said quietly. He drank a little water from the glass by his bed. He looked at Cristina and tried to smile. 'I'm not sure why, but 1 don't think that was really an accident,' he said.
Cristina agreed. 'I've got a bad feeling too. We'll talk about it later. You must rest now. Is there anybody you want me to phone for you?'
'Don't worry. I'll phone the museum in Paris in the morning,' Philippe said.
Cristina wanted to kiss Philippe. His sad face looked so beautiful. She was falling in love and she knew it. But first she had to find out what was happening, why someone wanted to kill her and to stop them. She needed to speak to Daniel. She walked quietly out of the room and went to look for the nearest phone box.
Cristina now felt that things were different. She could believe that she had had one accident in the gym but now this…? She tried to think. Why would somebody want to kill her? She wasn't rich, she had no problems at work, she didn't know many people in the city center. Why her?
She put some money into the phone and called the gym.
'Hi, Florencia. It's Cristina. Can I speak to Daniel please?'
'Of course,' Florencia said.
'Hi, Cristina. Daniel speaking.'
'Hello, Daniel. I'm sorry to phone you like this but I need your help. Did you see the accident outside the gym? My friend was hurt. Somebody tried to kill us, in a car. This time I'm sure. They drove straight at us. I'm at the hospital now. Philippe's hurt but nothing's broken.'
'Wait, wait. What happened?' Daniel asked. He sounded worried. 'I didn't see anything. I can't believe it. Are you sure somebody tried to kill you?'
'I know it's true this time. I'm sorry, Daniel. I need help. I'm really afraid now,' said Cristina.
'OK, Cristina. Just tell me where you are and I'll come and find you. Then we'll decide what to do next.'
Cristina gave him the name of the hospital and thanked him. Her hands felt cold and dry. She wanted to cry but she stopped herself. She went back to Philippe's room.
Daniel put down the phone but then he picked it up again. He phoned a friend of his cousin's who was a policeman. Daniel knew him quite well because he came to the gym twice a week. Daniel told the policeman the story about Cristina. He then told him that he was now going to get Cristina from the hospital and take her to the police station. The policeman thought for a moment and then asked him to change his plans. He told Daniel to take Cristina home. He believed that the man who wanted to kill her could try to follow her. Daniel agreed. He left his office and drove to the hospital.
In the hospital car park, Roberto and Carlos were sitting in a car talking. They knew that Cristina was in the hospital. They had followed the ambulance there and seen her get out with the man who hurt his leg.
'This time we'll get her,' Roberto said.
Carlos was getting more and more afraid. He wanted to leave the city and drive towards the north of Argentina. They had a cousin who lived in Tucuman, one thousand three hundred kilometers north of Buenos Aires. They could stay with him. But Roberto didn't want to leave until he knew Cristina was dead.
'The police will find her, Carlos, and she'll talk. Or maybe she has already talked to them and they are looking for us now. If we're in Buenos Ares, they'll find us. Too many people know us. Somebody will talk.'
Carlos knew his brother was right but he was afraid. 'So what do we do now, Roberto? How can we kill her?'
'We have to follow her and kill her - with a gun. We'll wait for her here. Then when she comes out, we'll follow her and we'll kill her. It doesn't have to look like an accident. We'll be quick. Nobody will see us. We'll just kill her.'
'I don't think I can do that,' said Carlos quietly.
'No, you drive the car, I'll do it. She has to leave this place at some time. We'll sit here until she does.'
The brothers didn't see Daniel's car as he drove into the car park but they saw Cristina. She came out of the front door of the hospital and ran towards Daniel. The two of them went back inside the hospital.
'Come on, let's go and see Philippe and tell him where we'll be,' said Daniel.
'Where will we be?' asked Cristina.
'With the police.'
You're a good friend, Daniel,' Cristina said as they walked to Philippe's room.
Daniel was like a family friend. Cristina couldn't believe it. In a very short time, two men had come into her life. One was now a very good friend and the other? She must wait and see.
Philippe looked a little better when they returned. He even smiled a little.
'Hi, Philippe,' Daniel said. 'I'm so sorry about the accident. I'm just going to take Cristina to talk to the police. I think she needs to tell them her story.'
Philippe agreed. 'I'll go back to the hotel as soon as I can. Don't come back here. It could be dangerous. I'll leave you a message when I'm back in my hotel room.'
'Be careful, Philippe. I'll come to the hotel when I hear from you,' Cristina said.
'I'll be OK. You be careful too. I'll need you to look after my paintings,' said Philippe.
مشارکت کنندگان در این صفحه
تا کنون فردی در بازسازی این صفحه مشارکت نداشته است.
🖊 شما نیز می‌توانید برای مشارکت در ترجمه‌ی این صفحه یا اصلاح متن انگلیسی، به این لینک مراجعه بفرمایید.