سرفصل های مهم
فصل 04
توضیح مختصر
زمان مطالعه

9 دقیقه

سطح

خیلی سخت
دانلود اپلیکیشن «زیبوک»
این فصل را می‌توانید به بهترین شکل و با امکانات عالی در اپلیکیشن «زیبوک» بخوانید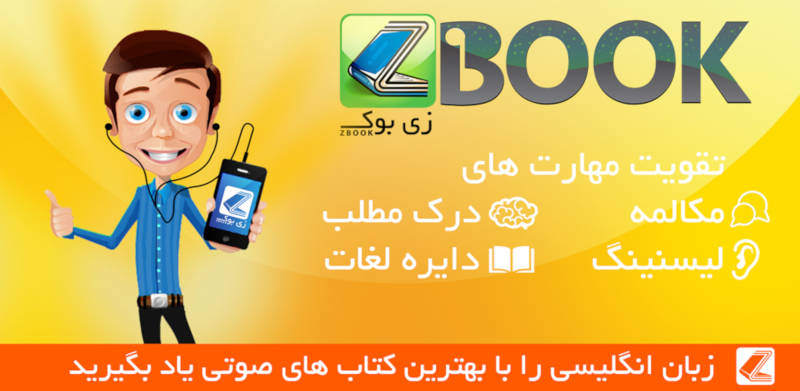 متن انگلیسی فصل
CHAPTER FOUR
How well is MMI doing?
Shepherd waited for Webb to say more, but he didn't. 'He probably wants me to say, "Well done,"' she thought.
'Come on. Don't just stand there. Tell me,' she said.
Webb looked uncomfortable. His face went a little red. He looked at the piece of paper in his hand.
'Well… erm… the man's called Darren Fleming. We talked to some of the people who work in the bar. He comes into the hotel for a drink from time to time. He lives in Hythe somewhere. We're trying to find him now.'
'Right,' said Shepherd. 'When you do, bring him here. What about Chowdury?'
Webb looked at the paper in his hand again.
'Do you always write things down?' asked Shepherd. 'Do you have problems remembering?'
'No, Shep,' said Webb, smiling a little, but still looking rather uncomfortable. He waved the paper at her. 'Someone gave me this. Detective Constable Fox I think his name is.'
'All right, all right,' said Shepherd. She preferred not to think about DC Fox. Fox loved writing everything down, putting everything in the right place, doing everything just right. Not Shepherd's sort of person at all.
'I know he's a lot older than you,' said Shepherd. 'But don't take too many lessons from Fox.'
'I'll try not to,' replied Webb.
For a moment Webb thought he saw the start of a smile on Shepherd's face, but then it was gone.
'The receptionist remembered Chowdury leaving the hotel at about ten forty-five last night,' said Webb. 'He was dressed in running clothes.'
Shepherd thought for a moment. 'OK,' she said. 'Get Ajit Chowdury. We'll have a talk with him next.'
She put her phone away in her bag. 'I've just been on the phone to a friend of mine in London,' she told Webb. 'She told me some interesting things about MMI. I hope the company accountant has some good answers.'
---
Twenty minutes later Chowdury was sitting in the Wells room in front of Shepherd and Webb. It was ten thirty. Chowdury was a tall good-looking man in his early thirties. He had on a dark brown suit, cream shirt and light brown tie. His fingers were playing with the front of his jacket; his eyes were looking from Shepherd to Webb and back again.
'Softly, softly,' thought Shepherd. 'Don't make him uncomfortable, or he won't say anything. Start with some easy questions.'
'Tell us about your job, Mr Chowdury,' she began.
Chowdury sat back in the chair and stopped playing with his jacket. 'I'm the company accountant. I look after the money,' he answered, smiling a little.
'So I understand,' said Shepherd. 'And is it a good job? A good company to work for?'
'Well, yes. I think so,' he replied.
'Do you all like each other? I mean, do you work well together?' asked Shepherd.
'We aren't all great friends,' he replied. 'But we work well together. Yes.'
'Claudia Engel too?' asked Shepherd quietly.
Chowdury looked away to one side for a moment then back at Shepherd. 'She could be rather difficult,' he said.
'Tell me about it,' said Shepherd. 'Believe me, I know all about working with difficult people.'
Chowdury gave her a small smile. 'She was a hard woman,' he began. 'She knew what she wanted. She knew how to get it. And she didn't allow anybody to get in her way.'
'I understand you know quite a bit about music,' said Shepherd, 'as well as money.'
'Yes,' replied Chowdury. 'But Claudia never listened to what I thought. I spend a lot of time in clubs. I've seen a lot of good new bands. But she always knew best.'
There was something strange in Chowdury's voice that made Shepherd ask her next question.
'Were you lovers?' she asked.
Webb turned quickly to look at Shepherd.
There was fire in Chowdury's eyes. 'It's nothing to do with…' he started.
'It's murder,' said Shepherd, her voice hard, before Chowdury could finish.
Chowdury's head went down. Then he looked at her again. 'We slept together once,' he said, an angry look in his eyes. And then she said that was it. It was over. Finished.'
'And that made you angry,' said Shepherd. It wasn't a question.
'It still does,' said Chowdury. 'But not enough to kill her. It hurt me at the time, but it was just one night. And she didn't tell everyone about it. No-one in the office knew.'
'Did she like working for McNab?' asked Shepherd.
'When she started, she was quite happy,' began Chowdury, 'but things have been difficult for the last month or two.'
'In what way?' asked Shepherd.
'Well, at first she and James always agreed on everything,' replied Chowdury. 'But, like I said, for the last month or two they haven't. I was walking past McNab's room yesterday afternoon - we're all on the second floor - and I could hear her in there. They were shouting at each other.'
'What about?' asked Shepherd.
'I didn't hear much,' answered Chowdury. 'One of the hotel cleaners was near, so I couldn't stop and listen. But I did hear her say, "You need me, James. Give me what I want, or your company is finished." That was all I heard.'
'What do you think she wanted?' asked Shepherd. 'Money.' Chowdury didn't stop to think for a moment. 'Ah!' said Shepherd, thinking about the telephone conversation with her friend in London.
And how is the company doing?' asked Shepherd. 'I've heard it's not doing too well.'
'Who told you that?' asked Chowdury quickly.
'How is the company doing?' Shepherd asked again, her voice a little harder.
Chowdury thought for a moment.
'Not great,' he said. 'I mean, I'm the accountant. I can make the numbers look good on paper, but actually they're not great. Some of our big stars aren't as good as they were. Sales fell last year and will fall again this year. There are two new bands out there that we think are very good. Claudia was trying to get them to work with MMI, but they're still thinking about it.'
'I see,' said Shepherd. She said nothing for a moment. Then Webb spoke. 'What about last night?' he asked. 'Where were you going at about a quarter to eleven?'
'For a run. Why?' asked Chowdury.
'Which way did you go?' asked Webb.
'Out of the hotel and right,' replied Chowdury. 'I ran along by the beach for four or five kilometres and then came back. I got back about eleven thirty.'
Shepherd thought, 'Claudia Engel's body was a few hundred metres to the left of the hotel. The other way.'
At that moment DC Fox's head came round the door. 'Shep,' he said. 'You'll want to see this.'
Shepherd left the room for a moment and then came back in. Fox stood by the door. In Shepherd's hand was a golf club in a long plastic bag.
'One of my officers found this in your room,' she said to Chowdury. 'Is it yours?'
مشارکت کنندگان در این صفحه
تا کنون فردی در بازسازی این صفحه مشارکت نداشته است.
🖊 شما نیز می‌توانید برای مشارکت در ترجمه‌ی این صفحه یا اصلاح متن انگلیسی، به این لینک مراجعه بفرمایید.