سرفصل های مهم
فصل 06
توضیح مختصر
زمان مطالعه

9 دقیقه

سطح

خیلی سخت
دانلود اپلیکیشن «زیبوک»
این فصل را می‌توانید به بهترین شکل و با امکانات عالی در اپلیکیشن «زیبوک» بخوانید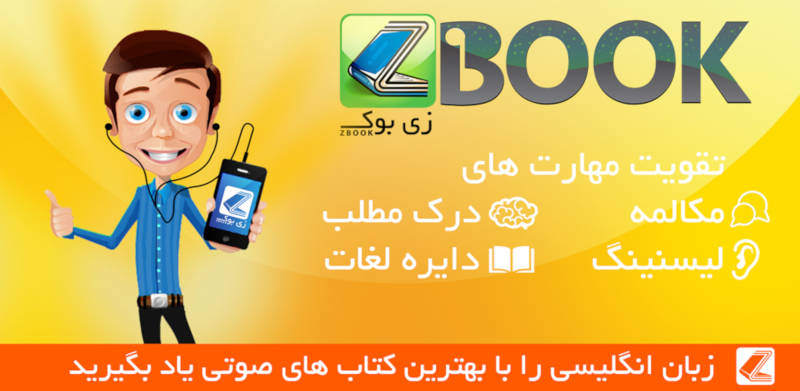 متن انگلیسی فصل
CHAPTER SIX
Unanswered questions
At two o'clock Webb found Shepherd, sitting at the bar, talking to the barman. She looked round as Webb came in. The barman moved away.
'Engel had a laptop,' said Webb, sitting next to her. 'We know what sort it is. I've got all our officers looking for it.'
'Good,' said Shepherd. 'Now, there are a number of things I want to know. For a start, what's on Engel's laptop? Second, why did Engel think that MMI needed her so much? Remember what Chowdury heard her say - "Give me what I want, or your company is finished." What could she do to bring an end to the company? Next, what's Harriet Johnson not telling us? She was very uncomfortable about some of our questions. And last, why do McNab and Johnson say that the business is doing well when Chowdury says it isn't, and my friend in the music business knows it isn't?'
Shepherd waved at the barman. 'I'll have a glass of red wine, please,' she said.
Webb gave Shepherd a funny look. Shepherd saw it.
'When you've done this job as long as I have, Sergeant,' she said, 'you'll find you need a glass of red wine now and then.'
'While you're working?' asked Webb.
'It helps me think,' replied Shepherd.
A grey-haired man came into the room and stood at the far end of the bar. He put his keys on top of the bar and waited for the barman to come over.
DC Fox came to the door and waved.
'See what he wants,' said Shepherd and stayed sitting. Webb left the room to talk to Fox.
Shepherd sat and thought. She looked at the grey-haired man, now sitting at the other end of the bar. Then she looked at his keys. There were four or five. And something else. What was it? Oh yes! A memory stick for a computer.
Webb came back. 'They've found Engel's room key and her laptop,' he told Shepherd. 'They were hidden in an old garage at the back of the hotel. But I don't think we're going to get anything from the laptop. Someone's broken it up. It was in pieces. And I'm not sure we've got all the bits.'
Shepherd put her head in her hands for a moment. Then she looked up and saw the memory stick on the bar again. It gave her an idea.
'Wait a minute,' she said. She looked out of the window, and thought for a minute. Then she looked at Webb. 'I've had an idea.' She thought for a few moments more, a finger to her mouth, her eyes half closed.
'OK. Let's do it,' said Shepherd. 'I want to see McNab, Johnson and Chowdury in the Wells room. Fleming too. Send a car for him. Let's say we'll meet in forty-five minutes. I've got a few things to do first.'
'Right, Shep,' said Webb and left the room, asking himself what her idea could be.
Shepherd sat for a few minutes, thinking through her idea. Then she left too, taking her wine with her.
---
It was four thirty by the time Webb got everyone together in the Wells room. Shepherd walked in and looked round. Webb was already sitting in his usual place. Across the table sat Chowdury, McNab and Johnson. Fleming sat a little away from the table. DC Fox stood just inside the door.
'Good afternoon, everyone,' said Shepherd. 'This is Mr Fleming.' She waved a hand at Fleming. 'You will know him from last night. He knew Ms Engel some years ago.' She looked at Fleming. 'Over here are Mr McNab, Ms Engel's boss, and Mr Chowdury and Ms Johnson, who worked with Ms Engel.'
Shepherd walked round the table. There was an envelope in her hand, which she put on the table in front of her chair. Then she sat down.
'I've asked you all here together because one of you killed Claudia Engel,' said Shepherd.
Everyone started speaking at the same time. Shepherd put up a hand.
'Stop talking,' she said. Everyone stopped speaking.
'I don't know how many friends Ms Engel had,' began Shepherd, 'but certainly no-one here was friends with her.'
McNab started to say something, but Shepherd put up a hand again.
'Later, Mr McNab,' she said. 'You can say something later.'
'Not one of you liked her. Each of you could be the killer. Mr Fleming, you say you were at home, but we don't know if that's true. Mr Chowdury, you say you turned right for a run along the beach, but what if you went the other way? Ms Johnson, you say you sat in the lounge and then went to your room, but what if you went outside? And Mr McNab, you say you watched TV in your room and then went to bed, but how do we know that?'
Shepherd saw Johnson look at McNab and move on her seat.
'Now look here-' said McNab.
'Shut up,' said Shepherd. She looked at the four faces in front of her, then at McNab.
'MMI isn't doing well, is it?' she said. And don't try and tell me it is.'
McNab gave Chowdury an angry look.
'I didn't tell her,' said Chowdury. 'She knew already.'
McNab looked back at Shepherd.
'How…' he began.
'Is it?' said Shepherd.
'No, it isn't,' said McNab. 'But there are these two new bands.'
'Ah, yes!' said Shepherd. 'The two bands. Are they real?'
'Yes,' said McNab and Chowdury at the same time.
'Good,' said Shepherd. 'Now have I got this right? If these two bands come to MMI, your company is OK. But if these two bands go to a different company, then that's the beginning of the end for MMI. Is that right?'
'Well…' began McNab.
'Yes,' said Chowdury. 'He'll try and tell you something different, but MMI is just a small company. It can't get much smaller.'
'So, if the bands don't come to you, that's the end of MMI. And you all lose your jobs,' said Shepherd. And the person who was bringing the bands to MMI was Claudia Engel.'
'What are you saying?' asked McNab.
'I'm not saying anything,' said Shepherd. 'I'm just making sure we all understand where we are.'
She looked round the room at everyone again.
'The next thing I want to talk about is Ms Engel's laptop,' she said. 'We've just found it. In pieces. Hidden in an old garage at the back of the hotel.'
At that moment the door opened. A police officer said something to DC Fox. Fox came over to Shepherd and spoke to her quietly. She looked at Johnson.
'Just what I need,' thought Shepherd. A way to make Harriet Johnson talk.
'Ms Johnson, one of the cleaners saw you leaving the hotel this morning at six thirty. You were carrying a laptop bag. Perhaps you could tell us what you were doing.'
مشارکت کنندگان در این صفحه
تا کنون فردی در بازسازی این صفحه مشارکت نداشته است.
🖊 شما نیز می‌توانید برای مشارکت در ترجمه‌ی این صفحه یا اصلاح متن انگلیسی، به این لینک مراجعه بفرمایید.