سرفصل های مهم
فصل 07
توضیح مختصر
زمان مطالعه

13 دقیقه

سطح

خیلی ساده
دانلود اپلیکیشن «زیبوک»
این فصل را می‌توانید به بهترین شکل و با امکانات عالی در اپلیکیشن «زیبوک» بخوانید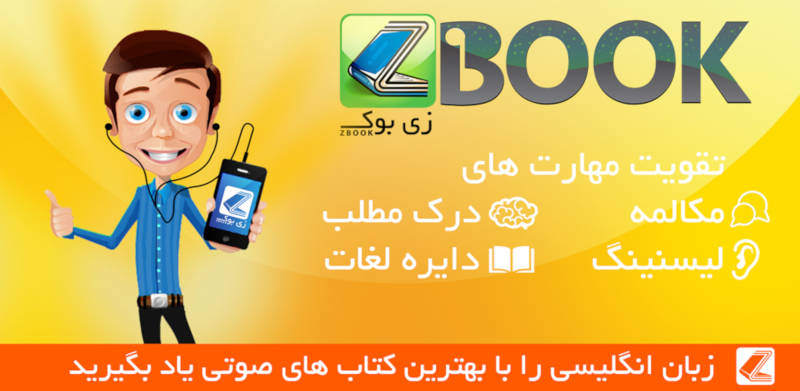 متن انگلیسی فصل
CHAPTER SEVEN
Christine and Simon
Mary talked to Mr Wilson too, but it was no good. She came out looking tired and very sad for many months she argued with David Wilson about the danger of the waste products, but he would not listen to her. And so, eighteen months after John's report, Mary decided to move to another company. She was pleased, because it was a more important job, but that wasn't the reason she was going. She knew that the cleaning machines would never be built.
John was sad to see her go. He had enjoyed working with her, and she had come to his house several times over the last year and a half. His children liked her now. They had never been so friendly with any woman, since their mother had died.
On her last day, Mary and John had lunch in the factory restaurant together.
'You don't have to go, you know, Mary,' John said. 'This company is very successful, and it's growing all the time. Your new paint has meant four hundred new jobs - all because of your discovery! This isn't a poor town any more - it's becoming successful, rich! People will want to move here from other places.'
He talked about the new sports centre at Andrew's school, which was built with money from the paint company. There were two big, new shops in the town as well, and a new theatre, and a lot of new houses. 'And it's all because of you,' he said. 'It's wonderful, Mary, don't you think?' He smiled at her across the table, and took her hand in his.
She looked at him quietly. He had changed a lot since he had first started working at the factory. For the first six months after he had got the job, he had been really happy and lively. She had always known where he was in the factory, because he was always laughing, or singing to himself.
But for the last eighteen months he had been much quieter. He was always busy, but he didn't sing or laugh, and he didn't often look Mary in the eyes. And when he was alone, he looked tired and sad.
She took her hand away from his, gently. 'You know why I'm going, John,' she said. 'I know what's going into the liver, and I don't like to think about it. You should leave, too, and get a job in another company.'
'I'm too old.' John stared at her angrily. 'It isn't easy for me to get a new job. And Mary, the company has been making the paint for more than two years now, and no one's been hurt, have they?'
Mary didn't answer for a moment. Then she said, 'Only you.'
What do you mean, only me?'
She looked at him sadly. His head was bald now, and he was beginning to look like an old man. Once, she had wanted to marry him. Now, she was pleased that he hadn't asked her.
'Oh, I just meant your leg, of course.' John still had a painful red place on his leg, and sometimes he walked badly because of it. But that wasn't what Mary meant.
John smiled. 'My leg's nearly better. I'd almost forgotten about it. But Mary, before you go… I wonder if you could help me. It's a family matter.'
'I see. Well, how can I help? I don't know your children very well, you know.'
'No, of course not. But you're a woman, and… well, it's sometimes difficult for me, as a father on my own. Christine's a young woman now, and she hasn't got a mother to discuss things with. I don't always know what to say.'
'No.' Mary looked at him sadly. She often wondered why he didn't ask her to his house more often. She liked him and his children, and she thought he liked her. 'How old is Christine now?'
'Eighteen. And she wants to get married.'
'Already? She's rather young, isn't she?'
John looked unhappy. 'Well, that's what I say. But she had been so angry with me, Mary, really angry.'
Who's the young man?'
'He's called Simon MacDonald. He's a journalist - he works for the local newspaper. He's a nice young man, I suppose. But every time I speak to him, we argue. And then Christine always agrees with him, and I get angry with her, too. I don't want to, Mary, but I do. I feel I'm losing her, you see.'
'What do you argue about?'
'Oh, I don't know. Stupid things, really. He belongs to one of these environmental groups - Greenworld, I think and he's always talking about it. He thinks only young people are right, and everyone over twenty-five is always wrong!'
Mary looked at John thoughtfully.
'Well, what do you want me to do, John? I'm not a mother and I've never been married.'
'No, but… you could talk to Christine, perhaps? If son came to our house for Sunday lunch…?'
So Mary went to John's house. Simon was there too. They had a meal and talked about horses and sailing. Everyone was polite, and there were no arguments. Later, Mary went with Christine to look at her horse, and Simon stayed with John. In the field, Mary began to talk about Simon.
'He's a fine young man, Christine. He's very clever and kind. He makes me think of your father.'
'My father! He's nothing like my father! And Dad hates him!'
'I'm sure he doesn't.'
'He does! He says he's too old for me, and I mustn't see him! He thinks I'm still a little girl, Mary! But I'm eighteen! I want to get married!'
'Tell me more about Simon…'
And so for a long time Mary stood in the quiet, lonely field. She helped Christine give food to her horse, and listened to her talk about Simon. Simon, Christine said, was kind, intelligent, very hard-working. He liked sailing and riding, and he wanted to make the world a cleaner, better place. He made her feel important, like an adult, not a child any more. She had met his parents, and they liked her a lot. It was only her father…
'So what should I do, Mary?' Christine asked.
Mary put her hand on the horse's neck. 'I'm not sure,' she said. 'I think you should marry him, but you don't want to make your father angry, do you? That's not the best way to start your life with Simon.'
'No, but I will if I have to!'
'Would you like me to talk to him? Perhaps he'll listen to me. It's difficult for him - you're his only daughter, and he's probably very worried about it.'
'Oh, would you, Mary? Please. I want Dad to like Simon, really, but he's always nasty to him.'
'I'll do my best, my dear, but I don't know if it'll work.' Mary did try, very hard, before she moved to Scotland for her new job. She spoke to John on the phone, and sometimes they had a cup of coffee together in town. She was surprised how carefully John listened to her, and how grateful he seemed for her help. He's really a very lonely man, she thought. It must be hard for him with two children and no wife. He used to talk to his children a lot, but he doesn't now.
At last John agreed to the marriage. Mary was invited to a special supper because of the good news. Christine was very happy. She kissed Mary when she arrived, and gave her a small, secret present to thank her. It was a pair of pretty ear-rings. At the meal, John seemed a little nervous, but happy too. He tried hard to smile, and thanked Mary, although he didn't think of giving her a present. He watched Christine all through the meal. He seemed to be afraid that he would never see her again, and he was very happy when she smiled at him.
Then Simon stood up to say something.
'Mr Duncan,' he said. 'I'll always remember this night. I know how much you love your daughter, and believe me, sir, I love her too. You've been worried about me because you want her to have the best husband possible, and I - well, I can't promise anything, but I'm going to try to be that man. You're a rich man, Mr Duncan, and of course, Christine and I won't have a lot of money at first, but I hope we'll manage.' He smiled at Christine. 'And yesterday, Mr Duncan, I spoke to my employer, and he's going to pay me a little more than before!'
John looked surprised. 'Oh really? Why is that?'
'Well, because he's given me a new job. He's asked me to write about the environment for our newspaper. I have to write a full-page article every week on the environment. And this is the first one. Look here!'
He pulled a page of newspaper out of his pocket, and held it up in front of them. There were pictures of water, sandbanks, and some seals. The headline read: SEALS AT RIVER MOUTH HAVE STRANGE DISEASE Four baby seals found dead.
مشارکت کنندگان در این صفحه
تا کنون فردی در بازسازی این صفحه مشارکت نداشته است.
🖊 شما نیز می‌توانید برای مشارکت در ترجمه‌ی این صفحه یا اصلاح متن انگلیسی، به این لینک مراجعه بفرمایید.