سرفصل های مهم
فصل 07
توضیح مختصر
زمان مطالعه

6 دقیقه

سطح

سخت
دانلود اپلیکیشن «زیبوک»
این فصل را می‌توانید به بهترین شکل و با امکانات عالی در اپلیکیشن «زیبوک» بخوانید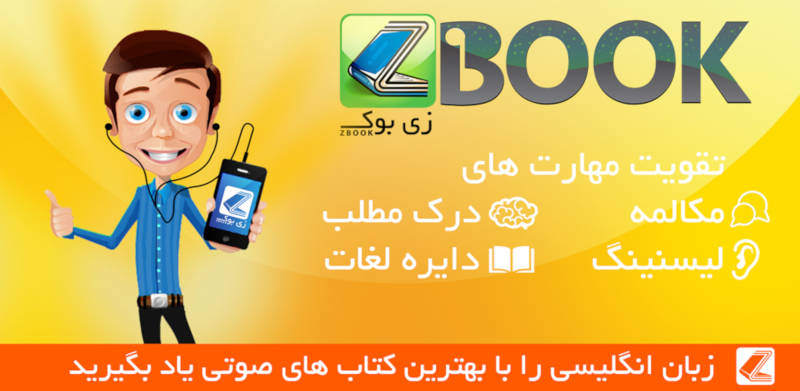 متن انگلیسی فصل
CHAPTER SEVEN
The House of Horrors
The five friends meet at eight that evening. Everyone has a scary costume. Bill is a vampire. Nick is a skeleton. Susan is a ghost. When they see Kelly's costume they laugh and say, "Good evening, Mrs Abigail Cross!"
They cover the old table with a paper tablecloth. Then they put the food and drinks on the table. They light the candles because there is no electricity.
Nick turns on his portable radio. Megan goes to the dark bedroom. She opens the door and looks inside. The black dress and black boots are not there. She is afraid, but she says nothing to her friends.
Soon their friends arrive. They all have scary costumes and masks.
"Is this a haunted house? It's very spooky," they say. No one answers.
Some boys and girls dance. Others eat, talk and laugh. Several hours pass. Everyone is happy. "It's a great party," they say.
"It's time for the treasure hunt," says Bill. "You all have different maps. Let's start."
Everyone starts in a different room. Some start in the kitchen, others start in the bedrooms.
Kelly takes her torch and goes downstairs to the basement. She looks inside a big barrel. It is very dark and Kelly is in the basement alone. Suddenly there is a sweet smell of roses. She turns on her torch and she is terrified. The old lady from the museum is standing by the barrel!
"You are not Abigail Cross. I am Abigail Cross. Tonight is Halloween and you are in my house. On this night we spirits look for young bodies. When we find a young body we can live again. At midnight my spirit enters your body. You must die so that I can live!"
Kelly's heart is beating fast. Her legs can't move. She has no voice. Abigail Cross touches Kelly with her cold hand. She takes off Kelly's mask and wig. "Your bed is in the barrel. You are tired. You must sleep… forever." Kelly obeys. She goes to sleep inside the barrel. Abigail puts on Kelly's mask and wig. She goes upstairs to the party.
At half past eleven Nick says, "It's almost midnight. Let's sit down and take off our masks. We want to see the person behind the mask!"
Nick asks, "Who is the alien?" The alien takes off her mask. "It's Megan!" Everyone laughs. "And who is the ghost? It's Susan!"
"Who is the old lady?" asks Bill. The old lady takes off her mask. Everyone screams. It's Abigail Cross' ghost! Her face is white and her eyes are red. She has a red mark around her neck. She laughs and her teeth are black. Everyone is terrified.
Bill looks at her and says, "That's Kelly's costume. Where is Kelly?"
"I am Kelly. At midnight my spirit enters her body. Remember, I am a witch."
Everyone wants to run away. They go to the door but they cannot open it. There are the horrible faces of the other ghosts outside the windows. The ghosts are looking inside.
"Who are these people?" asks Bill.
"Ha, ha! They are the witches of the hangings of 1692. Look at the red mark on my neck. This is the mark of the rope. Twenty witches for twenty young bodies. Now you are in my house. This is the house of horrors. No one leaves this house alive. At midnight our spirits enter your bodies. We want to live again. We want to bring evil to Salem," says Abigail Cross.
"Where is Kelly?" asks Bill.
"Look at the portrait on the wall," laughs the witch.
Everyone looks at the portrait. They see Kelly's face! Her lips are red and there is a red mark around her neck.
"This is our party, not yours!" screams the witch.
CHAPTER EIGHT
Fire!
Suddenly the decorations on the wall start moving. The bats are flying around the room. They are making strange noises.
"No!" screams a girl. "There's a bat in my hair." "Help!" screams a boy. "This bat is a vampire!"
Slowly the ghosts enter the house. They penetrate the walls. They are really spooky. They move around their victims.
Megan and Susan are terrified and say, "They're waiting for midnight! Do you remember the twenty names on the floor? These are their ghosts!"
"We must find Kelly," says Megan.
A candle on the table falls. The paper tablecloth is burning. "Fire! We must get out of here!" says Bill.
''Oh, no! It's a big fire!" says Susan.
"We can't open the door," says Nick. "It's five to midnight. At midnight the ghosts take our bodies. What can we do?"
"I must find Kelly," says Bill.
He takes his torch and runs to the basement. He looks in all the barrels. Finally he sees Kelly. She is sleeping.
"Kelly, Kelly!" says Bill. "Wake up! Wake up!"
Kelly does not wake up. "Kelly!" says Bill. "Kelly!"
Bill takes Kelly in his arms and carries her upstairs.
It's two minutes to midnight. There is fire everywhere. The room is full of black smoke. Everyone is terrified. Bats and spiders are flying in the air. The ghosts are waiting for midnight.
No one can open the door or the windows.
Suddenly the portrait is burning. The fire is destroying the evil spirit.
"Look!" exclaims Megan. "Abigail Cross is burning!"
"Yes," says Nick, "and the other ghosts are burning too!"
"Look, the door is opening," says Bill. "Quick, let's go!"
Everyone runs outside. Bill carries Kelly outside.
"Is everyone here?" asks Nick. He counts. There are twenty people.
The fire destroys the house and the evil ghosts inside. Terrible noises come from the house.
"This is the scariest Halloween party of my life," says one of the boys.
Megan and Bill are waking up Kelly. She is still sleeping. But no one can wake her up. "Is she in a coma?" asks Megan.
"I don't know," answers Bill. Everyone is standing near Kelly. "Oh, Kelly, please wake up," says Megan.
Suddenly it starts raining. There is thunder and lightning. Kelly moves her head. "Where am I?" she asks.
"Oh, Kelly! You're OK! I'm so happy," says Megan.
"What's happening?" asks Kelly.
Bill smiles and explains everything to her.
"Do you believe in ghosts now?" asks Nick.
Bill looks at him and slowly says, "Well… yes."
Then they all go home.
Kelly has some strange dreams that night. The next morning she wakes up early. Megan is still sleeping.
She is happy to be home. She gets up and goes to the bathroom. She looks in the mirror and cannot believe her eyes. What can she see? A red mark around her neck. A mysterious voice in the mirror says, "When you play with fire, Kelly, you burn your fingers!"
مشارکت کنندگان در این صفحه
تا کنون فردی در بازسازی این صفحه مشارکت نداشته است.
🖊 شما نیز می‌توانید برای مشارکت در ترجمه‌ی این صفحه یا اصلاح متن انگلیسی، به این لینک مراجعه بفرمایید.